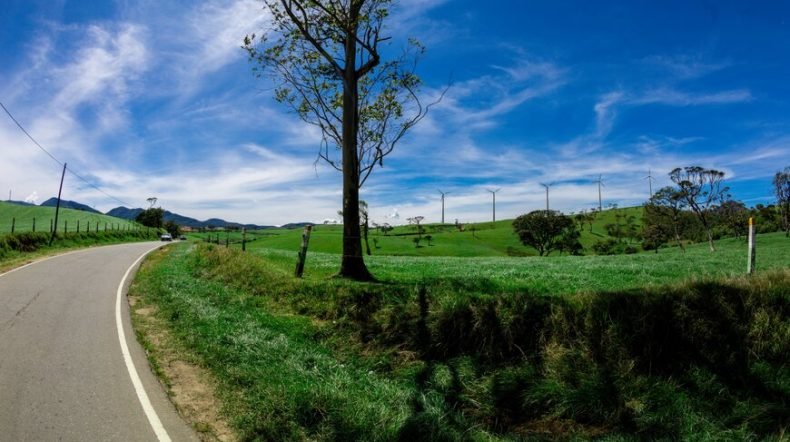 Need Pakistan to Sri Lanka tour packages? The lush green island located in the Indian Ocean.
Place of verdant green hills from which rivers and streams rush to the lowlands, jumping over the waterfalls. Of endless golden beaches lined by coconut palms.
Country of cultural reaches, whose history reaches so far back in the past that it is intertwined with myths and legends.
A place where you only have the beauty and tranquility, and warm welcoming smile of people. Place where you should spend your next vacation coming from Pakistan to Sri Lanka with T2 Travels Sri Lanka.
7 Days Sri Lanka Tour Packages From Paksitan Summary
Day 1 – Sigiriya
Day 2 – Kandy
Day 3 – Nuwara Eliya
Day 4 & 5 – Ella
Day 6 – Bentota
Day 7 – Colombo
Day 1 – Sigiriya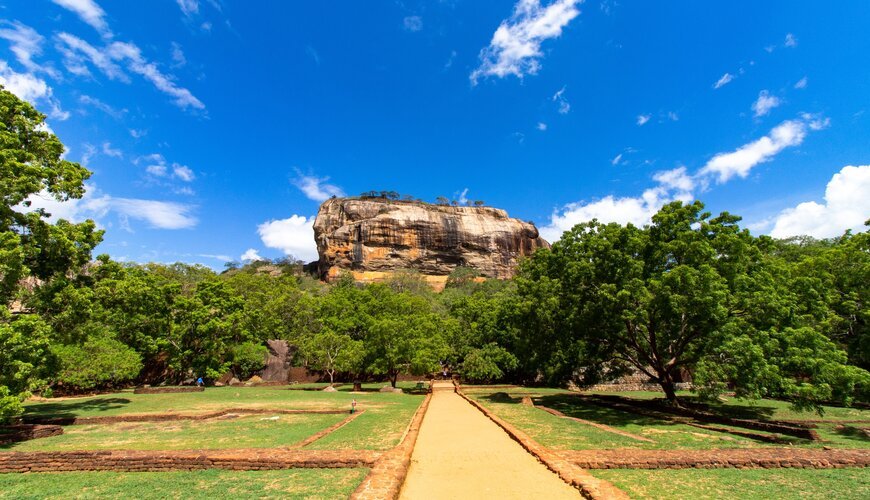 Proudly above plains that surround it rises one of the most astonishing historical sites of the ancient Sinhalese civilization, the Lion Rock or Sigiriya.
To climb to the summit you need to pass through a gate built in the form of a gigantic lion, giving the name to the whole of the structure.
According to a legend the walls which surrounded the citadel were so highly polished that the king could see his own reflection on it.
Today, only part of this wall remains, but that part bears the ancient graffiti of visitors who came to this place a thousand years ago.
Constructed in the 5th century BC, citadel today is a UNESCO World Heritage Site, and one of the most important architectural monuments of the ancient builders of Sri Lanka.
Suggested Read: Sri Lanka In April: 5 Best Places To Visit
Day 2 – Kandy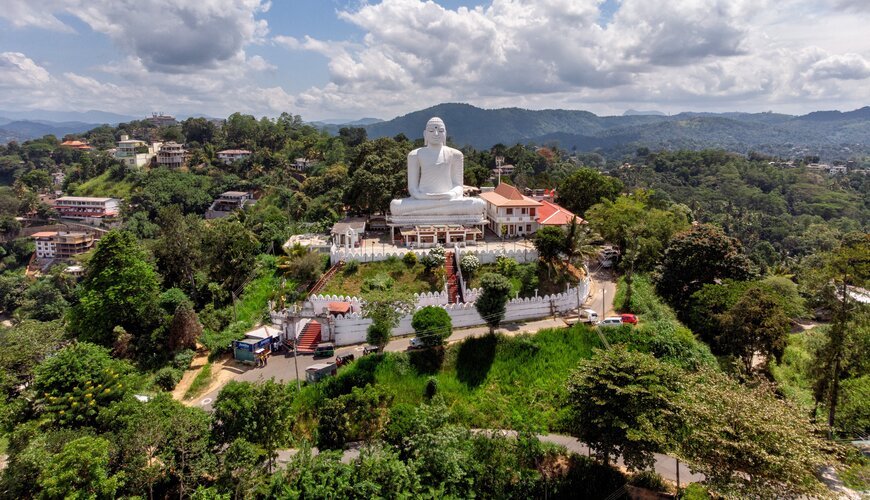 Often referred to as the cultural capital of Sri Lanka, Kandy is the third most recent ancient capital city of Sinhalese civilization, after Anuradhapura and Polonnaruwa.
It's a city in which Sinhala culture thrived during the colonial era in Sri Lanka.
This is also an important religious city. Because here is located Sri Dalada Maligawa, the last in series of temples built with a single purpose, to be home of one of the most important Buddhist relics in Sri Lanka. The sacred relic of Buddha's tooth.
Suggested Read: Sri Lanka In March: 5 Best Places To Visit
Day 3 – Nuwara Eliya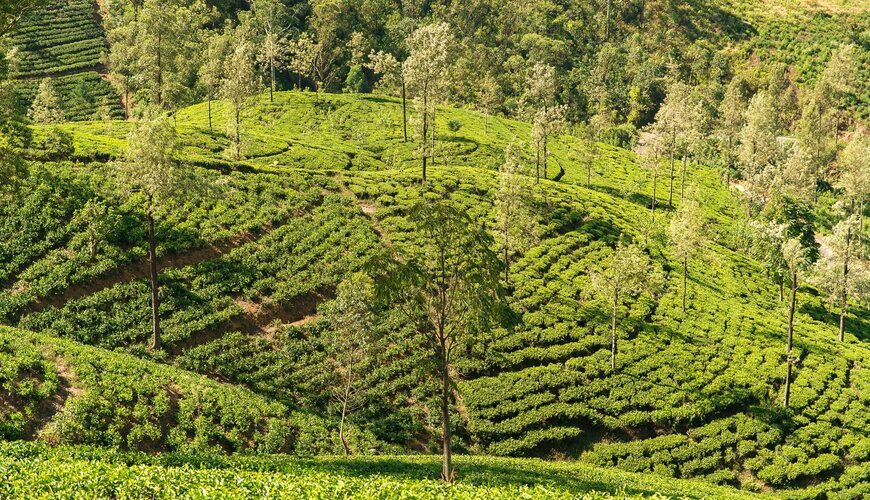 High above the mist-covered valleys of central Sri Lanka is the location of the tea country. One of the most important cities in this region is the picturesque Nuwara Eliya.
Situated at 1,868 meters above sea level in features a mild and cool climate that is suitable for growing the tea.
The climate was also favored by British planters and civil servants of the colonial era, which was the reason for founding this city as a sanctuary and mountain retreat.
Besides many tea plantations, verdant hills of this area are also home to farms that are a more familiar sight in continental Europe, strawberry farms and dairy farms with cattle breeds that originate from the cold European north.
Suggested Read: Sri Lanka Honeymoon Packages from Pakistan
Day 4 & 5 – Ella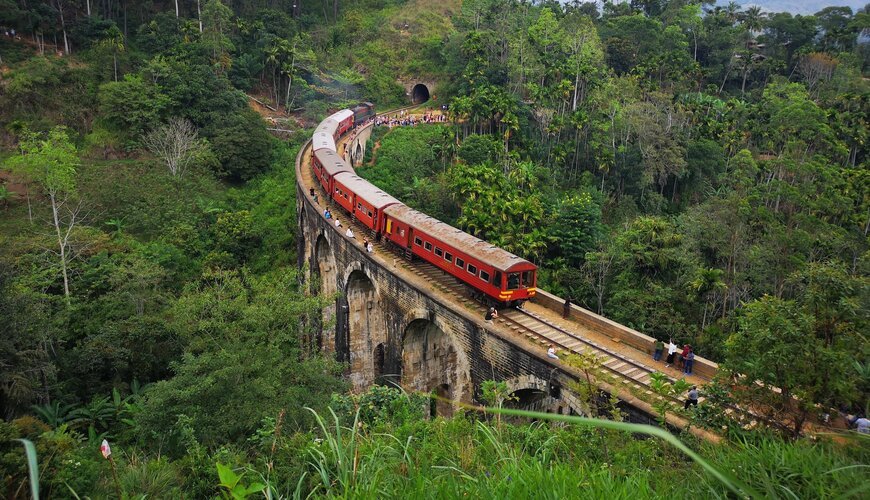 Every train ride has two points, beginning, and end. And Ella can be either the starting or ending point of one of the most scenic train routes in the world.
But Ella is much more than that. It is a town situated in one of the most serene areas in Sri Lanka.
Area of natural beauty that exudes with peace and tranquility. In Sinhala, "ella" means "waterfall", and you will certainly find a wealth of them, over which water dramatically rush toward the plains, many of them are shrouded in layers of mists and legends.
The beauty of natural scenery is what attracts visitors to this town. And visiting places like Ella's Rock and Little Adam's Peak will reward you with a view of some of the most beautiful cloud forests in the world.
Day 6 – Bentota
Sri Lanka is a tropical island, and as such, it is expected to have beaches. And Sri Lanka does have them, and many can be numbered among the most beautiful ones in the world. And Bentota is a resort town located on one of such beaches.
This town offers every type of beachgoer something to their liking. Miles long golden sand stretches perfect for lazily enjoying the view of the surf with a glass of cold drink in your hand.
Steady, and consistent waves offering the chance for both novices to learn surfing skills and experienced ones to polish their skills.
Rich and colorful coral reefs, teeming with life and waiting to be explored by scuba divers. If you are interested in any water sport, you will be pleased with Bentota.
It is also a place with many spas and resorts, offering a wide variety of wellness treatments, mostly being the traditional Ayurvedic treatments for both body and mind.
Day 7 – Colombo
For most of its history, Colombo was just one of the many Sri Lankan port towns located inside of natural harbors.
But, with British rule, it became the capital of the island and since then it has grown into the largest and commercially most important city of Sri Lanka.
When you are visiting the island it is either the first or the last city you will visit. And it is much more than just a stop on the way to or from the airport.
It is a city of many sights from colonial times, and of many important houses of worship for many faiths of Sri Lanka, and museums that house the historical artifacts and also the modern art exhibits.
Being the commercial center it also city where you will find many shops and malls where you can purchase articles of local high-street fashion.
Need more Pakistan to Sri Lanka tour packages? Check our Sri Lanka tour packages page.