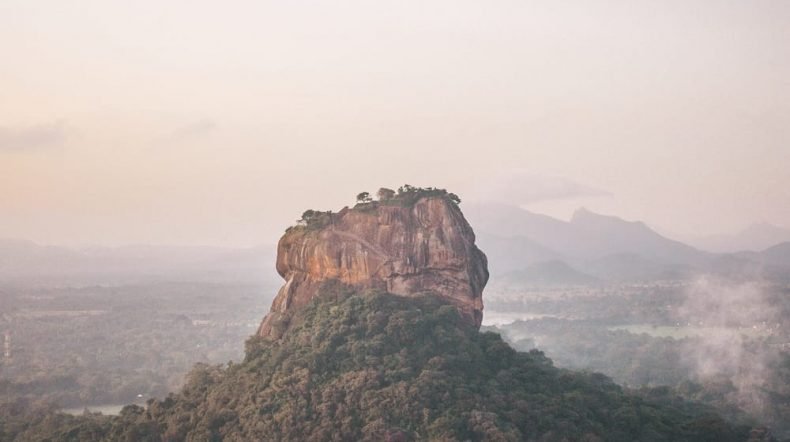 Looking for the best places to spend your 18 days longer vacation in the tear drop island? Check if the below Sri Lanka 18 day itinerary is appealing your tour requirement.
Sri Lanka 18 Day Itinerary Summary
Day 1 & 2 – Colombo
Day 3 – Bentota
Day 4 – Weligama
Day 5 – Yala
Day 6 & 7 – Ella
Day 8 & 9 – Nuwaraeliya
Day 10 – Kandy
Day 11 & 12 – Sigiriya/Dambulla
Day 13 & 14 – Trincoamale
Day 15 – Anuradhapura
Day 16 – Wilpattu
Day 17 & 18 – Negombo
Day 1 & 2 – Colombo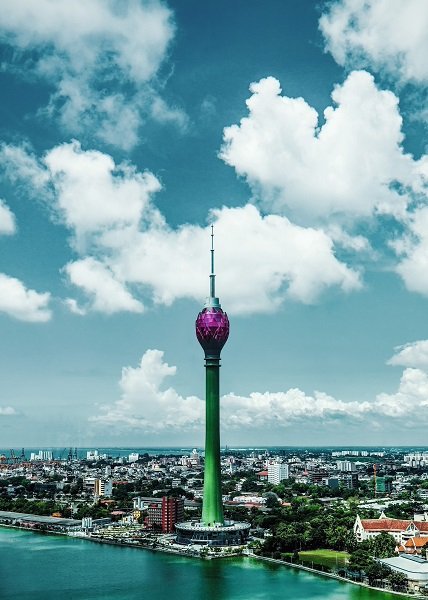 The first two days of our exclusive tour itinerary takes you to discover the commercial capital Colombo that has listed under the must visit destination in 2022.
Colombo has everything to make your tour an unforgettable one. It is just 45 minutes' drive away from Colombo international airport.
Being a hub with rich cultural and historical diversity Colombo is standing as the busiest city in the country and so as in South Asia.
The city is full of live and energy and so as you will love to find good hotels, inviting shopping malls, delicious local and international restaurants, fancy souvenir shops are a common site everywhere you look around in Colombo.
If you are a street food fan don't miss out food tour session in Colombo.
Suggested Read: Best 10 Places To Enjoy Nightlife in Sri Lanka
Day 3 – Bentota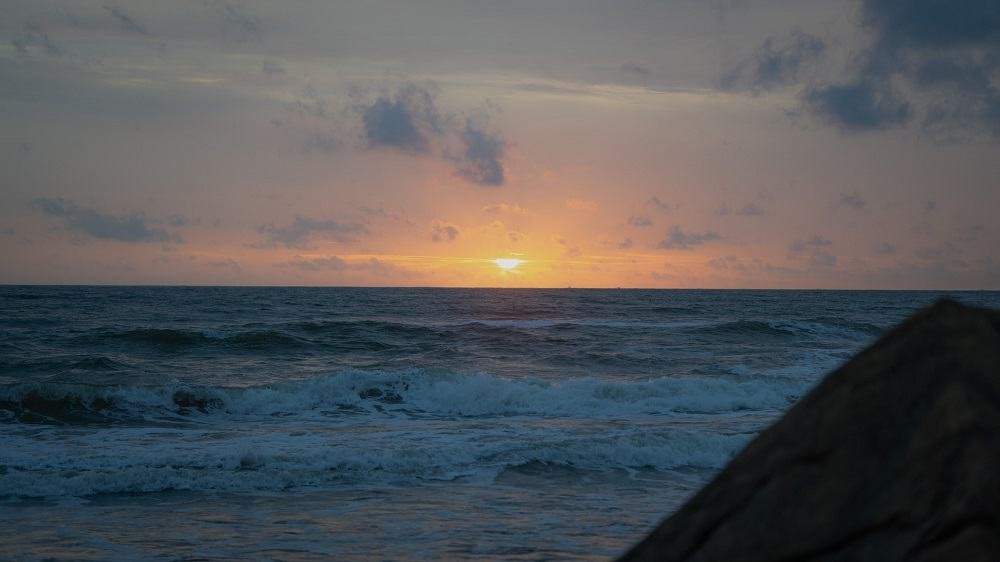 3rd day of our tour plan you are moving to mesmerizing beach arena located at the southern coastal line. It is just one hour drive away from the commercial capital Colombo.
Bentota is also one of the fascinating spot with luxury hotels, spicy restaurants, thrilling water sports centers and many more. The beaches at Bentota are very delighting where you will certainly have good time in warm water.
In must visit list at Bentota Madhu river safari is a top listed activity, and following this memorable boa ride you can enjoy fish foot therapy as well.
During your stay keep sometimes from your day to visit a turtle conservation project, water sports and wine down moments.
Day 4 – Weligama
On 4th day of the tear drop island tour plan we are taking you to a beach retreat Weligama.
Weligama is also a renowned beach location that adores the down south coastal aisle of Sri Lanka. It is located just one hour drive from Bentota via the southern expressway.
Weligama is a famous spot for relaxing beach areas, and also a celebrated place where you can enjoy spicy dishes those are cooked by using exceptional culinary recipes belong to southern food cultures.
The world famous whales and dolphin watching can be experienced at Mirissa and the place is located just 10 minutes' drive away from Weligama.
You can try some exciting water sport sessions at Weligama as well.
Day 5 – Yala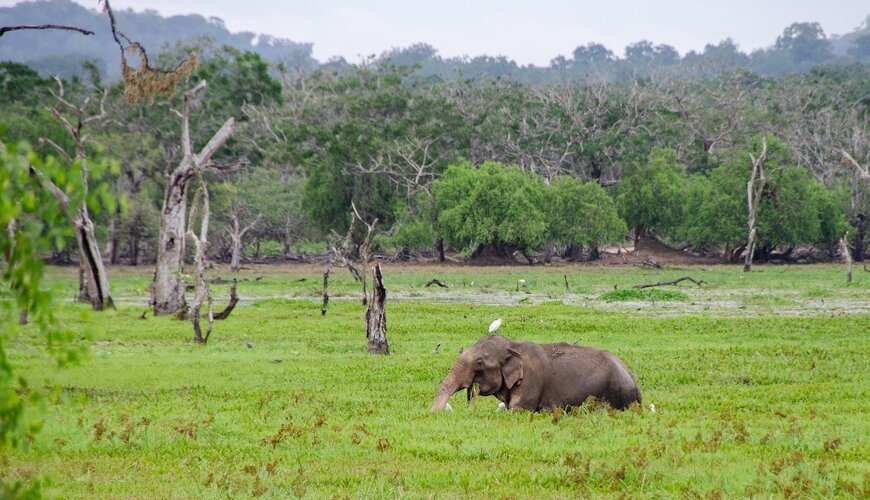 5th day is ready to offer you a complete different experience to your stay. This is the place where you going to relish your most awaited wildlife safari.
If you are a person who is interested to spend a night right at the borders of one of the largest wildlife sanctuary in Sri Lanka, Yala is sort of a destination that you should not miss out.
You can spot here a wide range of wild animals and bird species including leopards and wild elephants as well. They are absolutely fascinating to capture to camera lenses as well.
Apart from wild life explore you can also enjoy the spectacular views from enchanting Kirinda beach.
And the famous Katharagama temple also located closer by that is standing as a must visit cultural attraction in down south.
 Day 6 & 7 – Ella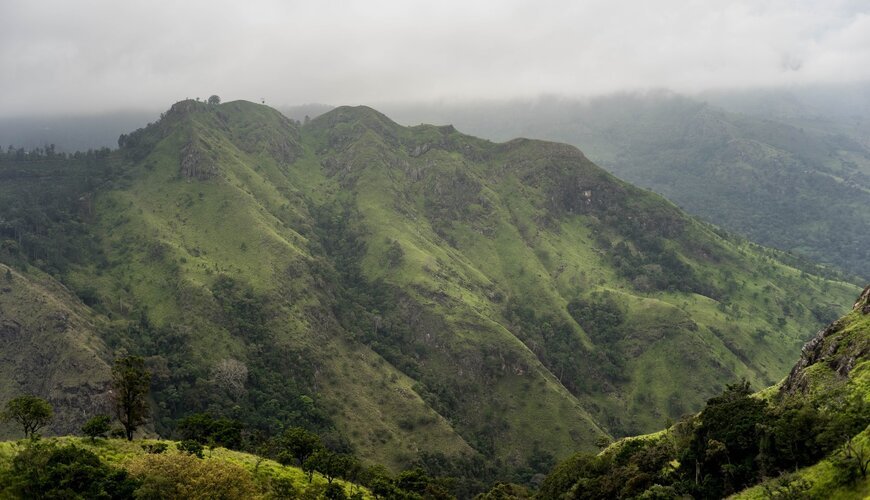 Ella is situated in a proximity of 4 hours' drive away from Yala. You have arrived to entrancing central highland of Sri Lanka.
We will guide you to find the best highlights here that are ready to make you feel that you are blessed to be here.
Ella is a tiny town, yet it keep attracting the tourists arrive here every corner in the world throughout the year.
This magical destination is full of dancing waterfalls, intensive tea plantations, greenly summits, adventurous hiking, trekking point and many more.
Day 8 & 9 – Nuwaraeliya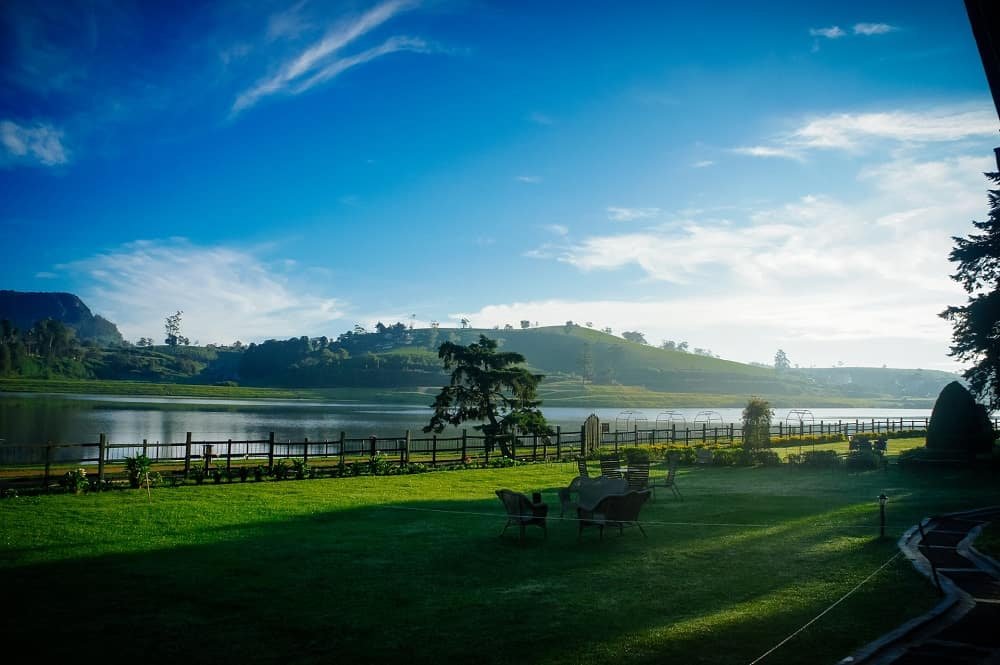 2 hours' drive away from Ella taking you to one of the romantic destinations in Sri Lanka NuwaraEliya that is also known as the "little England" for its geographical formations and constructional fascinations.
You may find NuwaraEliya a little bit busy all the time as it is affectionately serving every tourists who arrive here with exclusive hotels, delicious restaurants, and freshly made tasty tea cups.
The universally embraced Ceylon tea is producing mainly centering the hill country and NuwaraEliya stands as its busy capital.
Day 10 – Kandy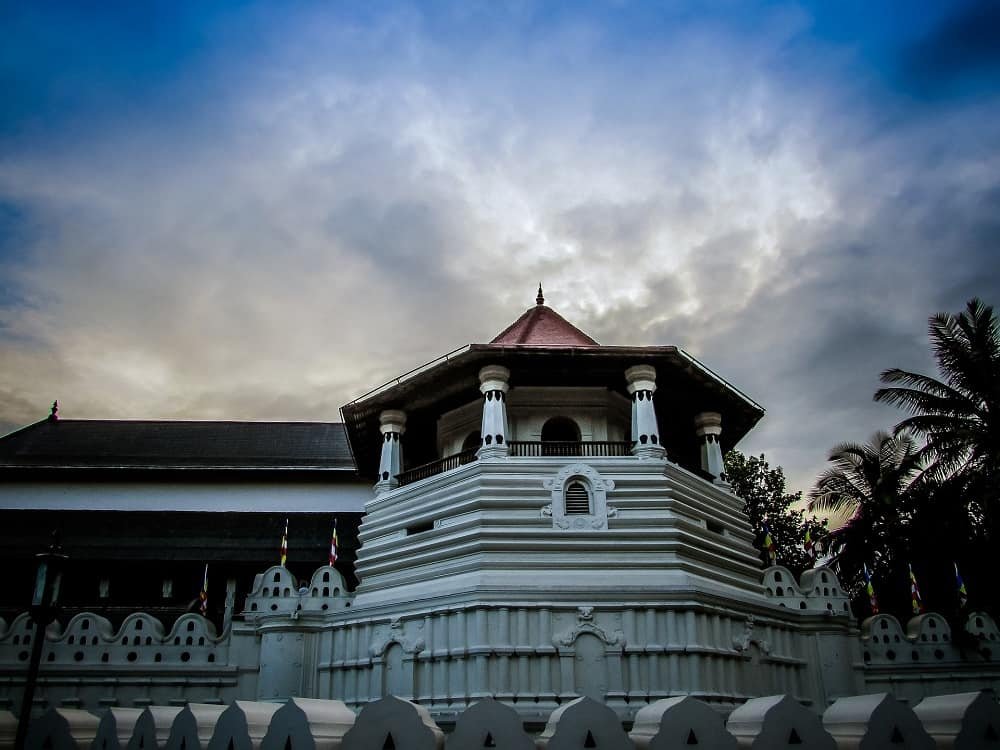 You can add some majesty to your tour plan by visiting the heart of Sri Lanka Kandy.  A little old royal city presenting dynamic cultural, historical and natural varieties to its visitors.
During your stay make sure that you tick the visits of holy temple of tooth, royal botanical garden, Batik factory, and Hanthana tea museum.
Day 11 & 12 – Sigiriya/Dambulla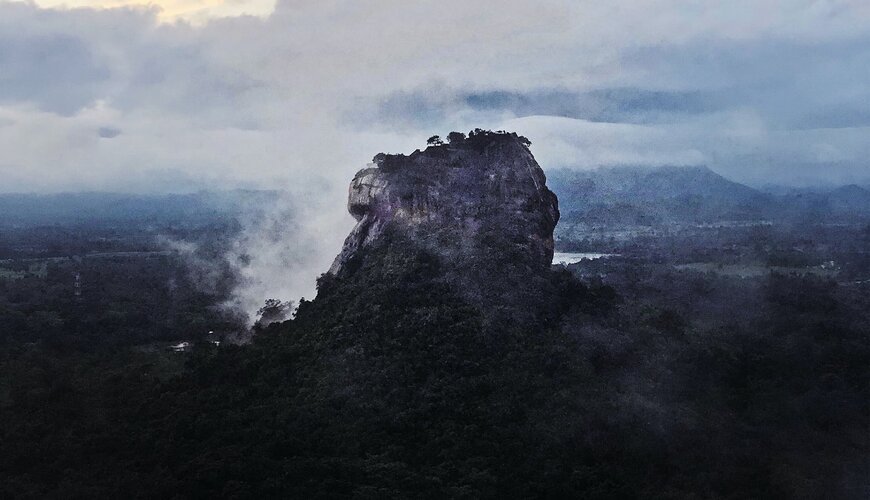 The 11th and the 12th days of your holiday are scheduled to well spend at the iconic tourist destination Sigiriya.
The geographical and climate features of this beautiful city is differ to the other places that you covered so far.
The weather is soothing and the destination will offer you a mix feeling of dry and hot weather conditions.
Sigiriya rock fortress, Dambulla cave temple, Pidurangala rock, Minneriya elephant safari, village tour are few of the activities that you can cover in two days at Sigiriya.
Day 13 & 14 – Trincomalee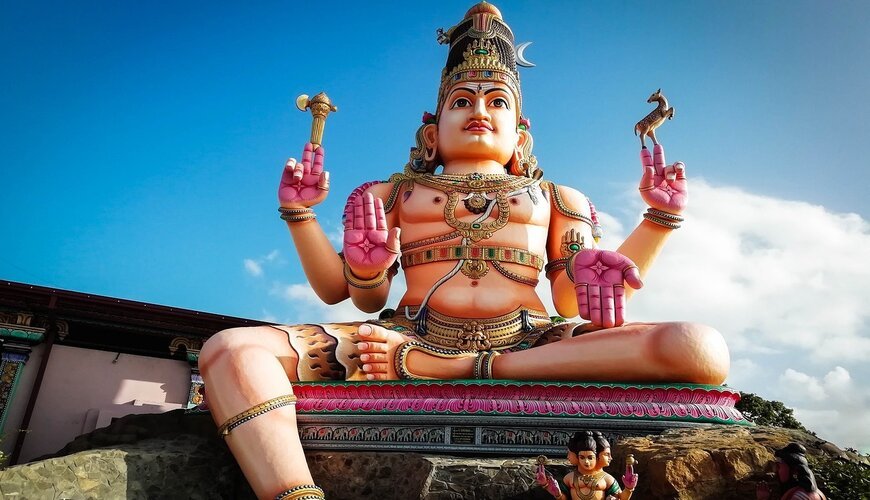 Here we are arriving to north east fascinating coastal town. If you would like to stop by at warm waters this is one of the perfect place to have a good time.
If you are lucky to explore Trincomalee on whales watching season that would be an unforgettable experience to your stay. Koneshwaram temple, Fedrick fort, Upuveli beach, Nilaveli beach are few places that you can add to your travel list.
Day 15 – Anuradhapura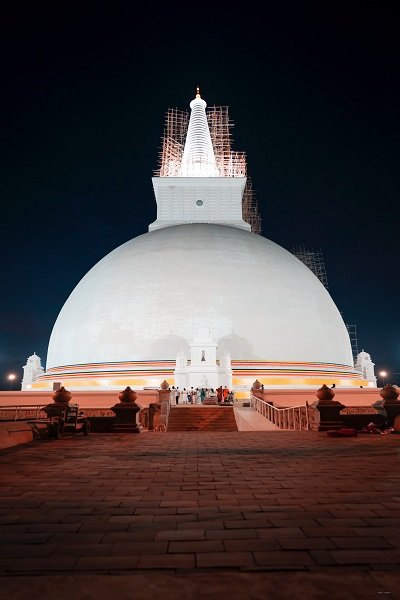 15th day of the stay are scheduled to spend at the dilapidated monarchy Anuradhapura. A city that will surely amaze you with giant stupas, incredible monuments of late palaces temples, mythical carvings and many more.
Anuradhapura is just 2 hours' drive away from Trincomalee.
Day 16 – Wilpattu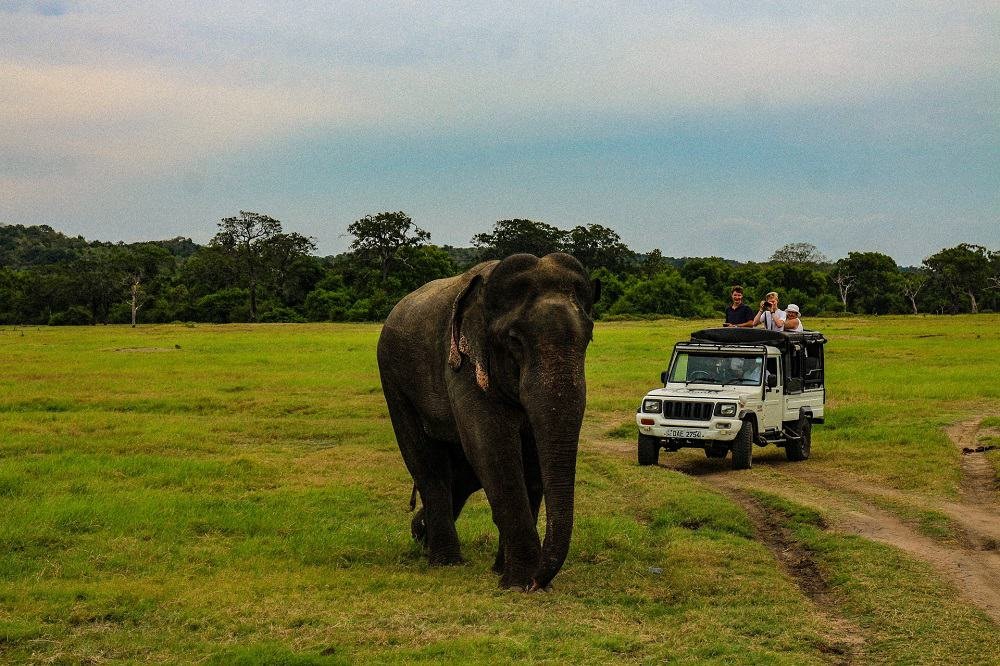 You will love to discover some interesting wildlife session again at the northern east area of the paradise island. Wilpattu is known as another largest wildlife sanctuary in Sri Lanka.
Compared to Yala national park Wilpattu is not so crowded and busy, whereas you will find some peaceful time here by connecting with nature throughout your stay.
Day 17 & 18 – Negombo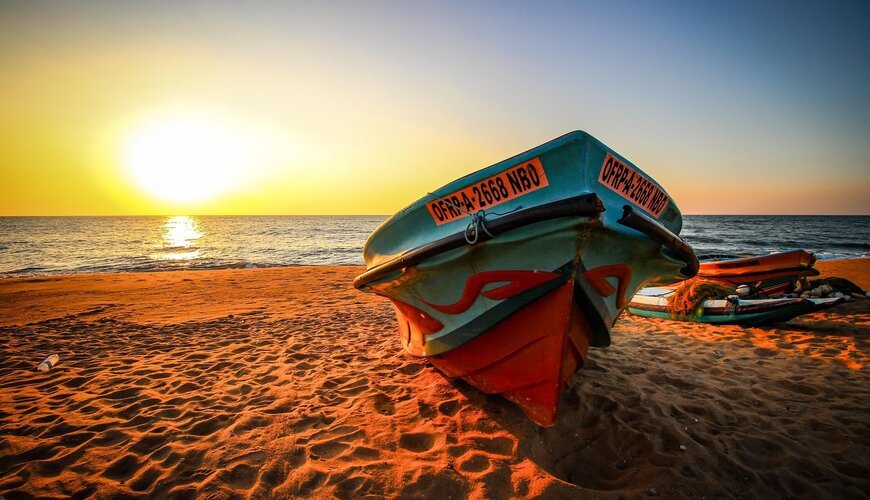 The 18 days of the unforgettable stay coming to end from here sadly, yet don't worry at all as we have added a stylish beach town to your to spend the last two days of your travel diary that is just 20 minutes away from Colombo airport.
Therefore, even if you have an early departure you are safe here at Negombo as you don't need rush to airport in case you get late.
Negombo has golden sandy beaches. And to make sure that you have a joyful stay Negombo is hosting its guests with luxury hotels, inviting restaurants, pubs, water sports centers, shops and many more.
T2 Travels Sri Lanka is where the trails begin to take you to the magical paradise island. Hope the above sample Sri Lanka 18 day itinerary tour plan suits your tour requirements and let us know which destination has been your most favorite.