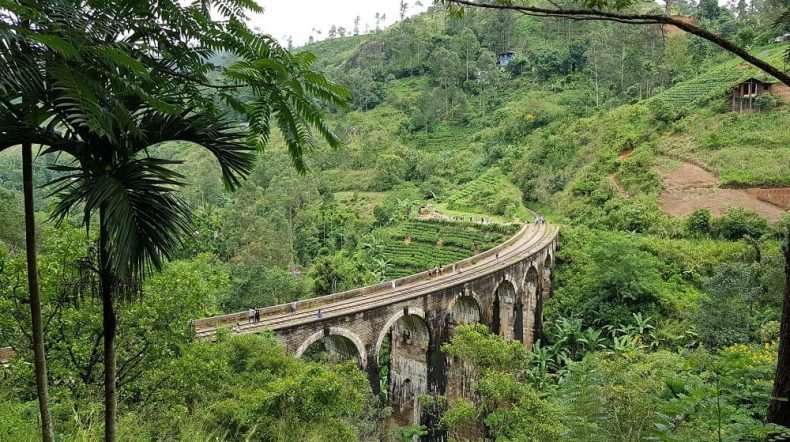 How to make your most awaited days more exciting one? Check if this Sri Lanka 2 week itinerary for honeymoon plan is matching your expectations.
Sri Lanka 2 Week Itinerary For Honeymoon Summary
Day 1 – Negombo
Day 2 – Wilpattu National Park
Day 3 – Sigiriya
Day 4 – Dambulla
Day 5 – Pasikudah
Day 6 – Kandy
Day 7 & 8 – Nuwara Eliya
Day 9 & 10 – Ella
Day 11 – Tangalle
Day 12 & 13 – Galle
Day 14 – Colombo
Day 1 – Negombo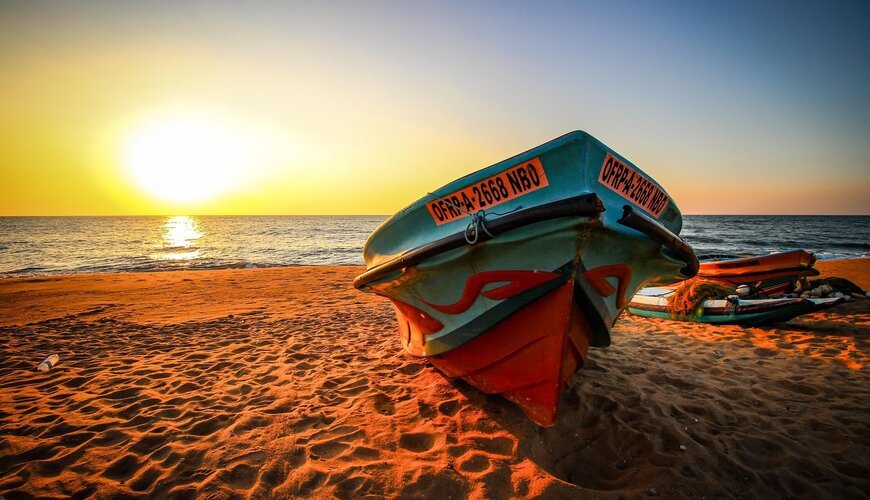 The first day of your stay at Paradise Island will surely be packed with full of excitements. Because you are going to stay at a beach destination that has the most favorite and famous Brown's beach.
It is always good to have a good relax before proceeding with your two weeks journal. And Negombo is the perfect place to stop by for a good relax.
It is just 20 minutes' drive from Colombo international airport, and this stylish beach city has everything to comfort your holiday along with delicious dining options, comfortable hotels, inviting coffee shops, pubs souvenir shops and many more.
There are so many activities that you can do at Negombo while enjoy the perfect moments by sea with your most loved one. Few of the most celebrated activities are listed as follows.
Visit the Brown's beach Negombo
Sail in Negombo lagoon while spotting the nesting birds and mangroves
Try out the best seafood restaurants in the island
Walk among the colorful shops and inviting coffee spots
Pamper yourself with an Ayurveda massage
Visit the inspiring churches around.
Try out some thrilling water sports
Take out some night walk in hand in hand to find best places to sip a drink.
Suggested Read: Sri Lanka Honeymoon Packages
Day 2 – Wilpattu National Park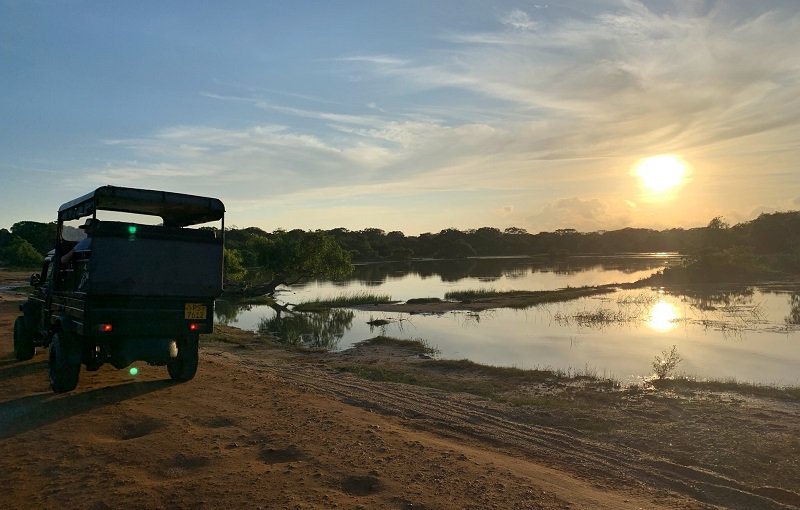 We are heading to 136Km to north east to discover one of the best known national park and a wildlife century in Sri Lanka.
The journey may takes 4 hours, but you would never get disappointed to arrive here as you will find a perfect escape have some peaceful time for you and your most favorite person in the world by nature.
If you are a nature lover and also prefer a destination that is not so disturbed with tormenting gatherings, Wilpattu is the best place to add to your romantic itinerary.
Compared to many national park safari places in Sri Lanka you may find Wilpattu with a lesser crowd, so you will love the serenity it procuses.
The world heritage Anuradhapura is just 50 minutes away from Wilpattu, and during your stay you may cover the two cities at once. During your stay try to cover
Anuradhapura ancient city.
Wilpattu safari session
If like camping experience can also be arranged
Enjoy some water sports at Ippantivu.
Suggested Read: Sri Lanka Honeymoon Itinerary For 10 Days
Day 3 – Sigiriya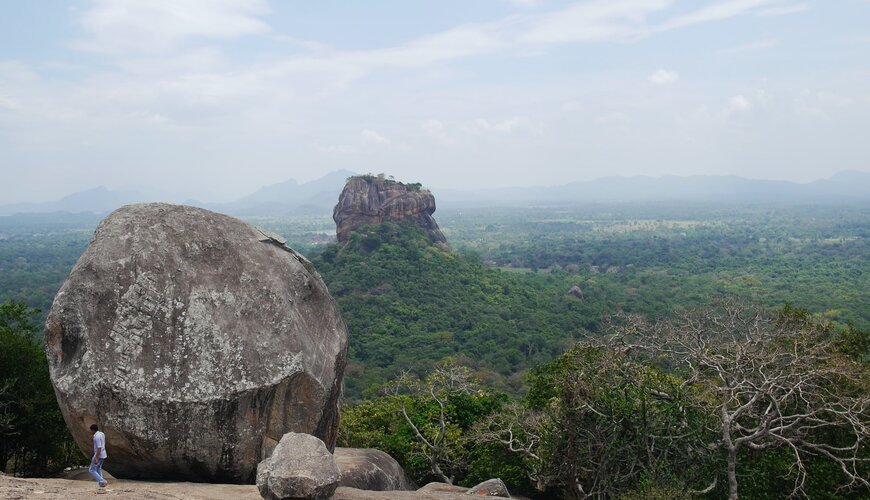 Sigiriya has been a citadel in centuries back, but it has quite a lot of reason to known as a romantic capital. Historical and cultural allures offers by the city is very stimulating.
The fortress is the primary attraction in Sigiriya yet it has many other natural, cultural and historical attractions.
From Wilpattu national park, Sigiriya is located 112Km away that is reachable in 2 and half hours. Sigiriya is best to explore during the sunrise and sunset hours as it set a picture perfect setting especially for lovable duos.
The world famous frescos of female portraits that are completed centuries ago still stands in very romantic poses and gazes.
The Mirror wall that you will find once entering through the Lion Entrance are full of romantic poem those were written for the ladies presented in frescoes.
Sigiriya is full of tourist attractions. Apart from the majestic fortress you will find many other fascinating spots at Sigiriya.
It's also worth visiting to have some relaxing time with fascinating landscapes and comforting weather conditions.
During your stay keep some time to visit Minneriya national park to spot the largest elephant gathering in south Asia, Hiriwadunna lake, Pidurangala temple, village tour, Polonaruwa are some of the leading tourists attractions that you can explore from Sigiriya.
Suggested Read: 10 Things To Do in Sri Lanka For Honeymoon
Day 4 – Dambulla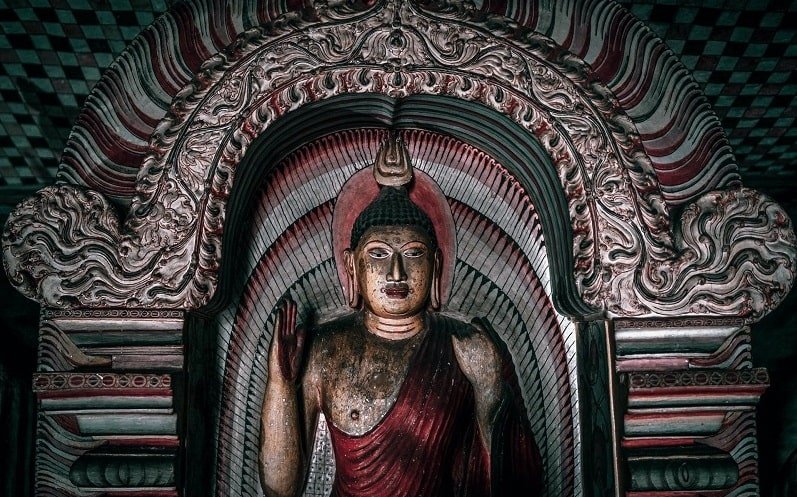 Dambulla is just 20 minutes' drive from Sigiriya. Similar to Sigiriya you may find a series of cultural and historical highlights over here.
Cave temple that is also known as the gold temple is the iconic attraction that is centered at Dambulla.
Proximity wise it is 3 hours' drive from Dambulla, yet you will not worry as Pasikudha will surely be a place that will spontaneous of memories for you.
Dambulla is not just stand as a destination that is enriched with historical and cultural attractions, but you will also find many places that is ready to offer you adventurous experiences at many of fascinating natural sites.
During your stay keep some space to also explore Dambulla and it will give you so much holiday values to your itinerary
The highlights that you can visit at Dambulla are as follows.
Dambulla cave temple
Kaludiya Pokuna
Buddhist Museum & Museum of Wall Paintings
Arangalla Mountain peak
Hurulu forest reserve
Day 5 – Pasikudah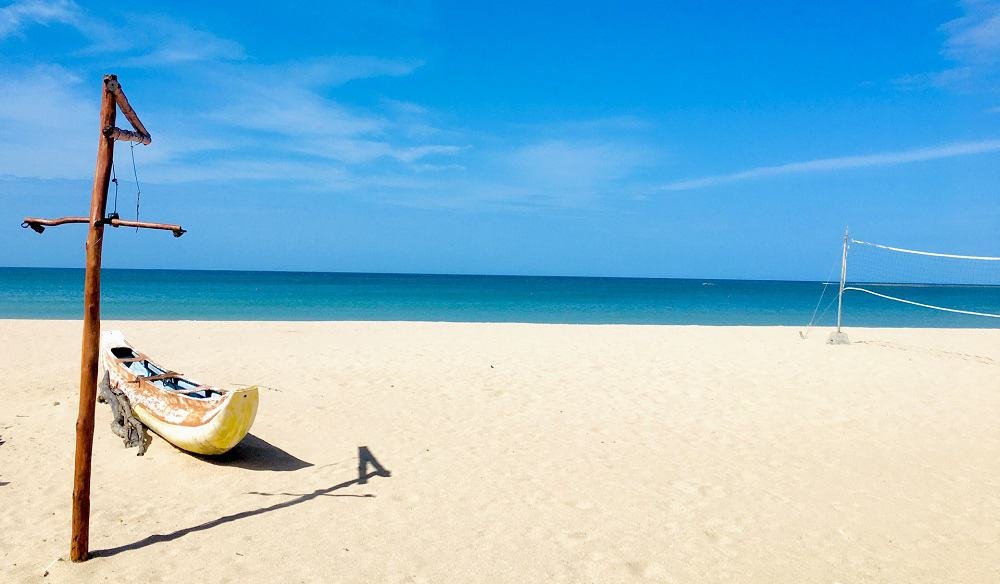 We are now taking you to a beach holiday. A stay around warm water, sunny shores and soothing breeze will produce a heavenly set up to your most awaited holiday. Pasikudah will make sure that will make you feel that you are blessed to be here.
Pasikudha is known as a paradise that is more suiting for tropical holiday dreams. The sandy beaches that are glitzing by the golden sun is the most romantic to admire.
Kalkudha beach
Pasikudha beach
Elephant Rock beach
Pasikudah beach are few beautiful location that are worth visiting.
Day 6 – Kandy
To add some majesty touch to your two weeks stay at the paradise island we have arranged your 6th day at Kandy. Kandy is not a destination that is famed for historical and cultural highlights, but it also has some inspiring natural attractions as well.
Kandy is celebrated as romantic destination among the locals and so as the international tourists. Offering you a good range of mouthwatering restaurants, classy hotels and shopping options Kandy is surely a place that you should not miss.
During your stay you may taste many of freshly cooked authentic meals that are preparing at mouthwatering restaurants.
Kandy has enormous touristic significances. Dressing in local costumes and add some pictures to your romantic album will be one of the most exciting sessions that you can try out during your stay.
You have many choices here to buy memorable gifts to your loved ones including high quality tea packages, batik clothes, precious gems and jewelries made out of gems, elephant dung products and many more. In the evening you can join to enjoy cultural event session as well.
During your stay keep some space in your time to visit the following places.
The divine Temple of Tooth
Royal Botanical garden
Hantana tea museaum
Ambekke temple
Bahirawa Kanda
Udawatte forest Reserve
Day 7 & 8 – Nuwara Eliya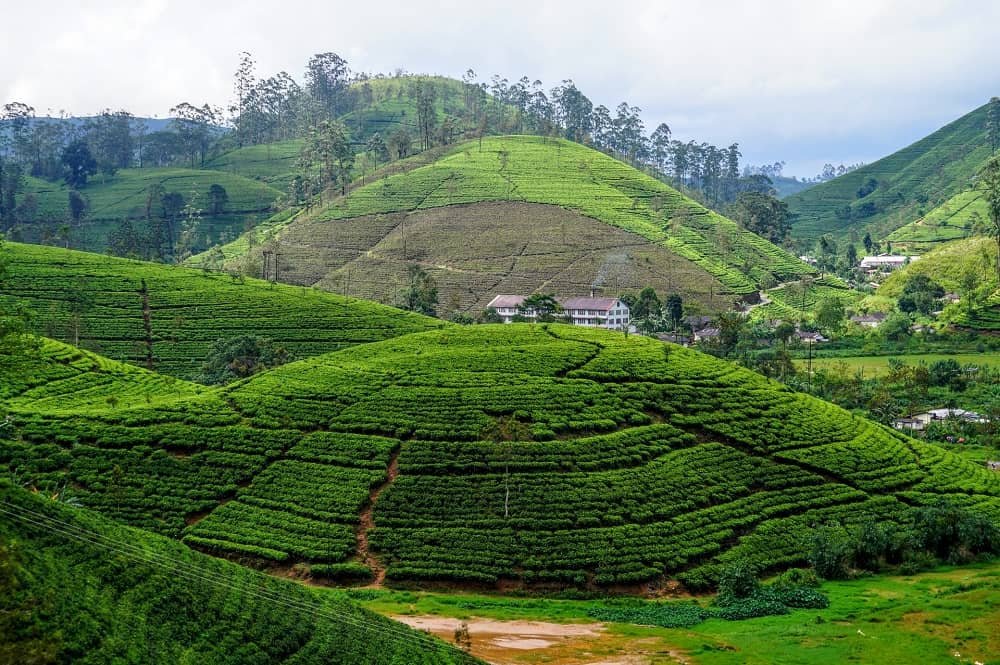 The 7th and the 8th days of your stay will be a complete different change to your honeymoon diaries. Because we are taking you to a destination with full of magical landscapes.
From 2 hours' drive from Kandy you are reaching to Nuwara Eliya. Proximity wise the distance is 76Km away from Kandy. This is the destination where you get to see frequent fascinating locations in luminous shades.
Waterfalls, tea plantations, greenly hills, misty mounts are a common sight that you will get to see at Nuwara Eliya.
Nuwara Eliya is a complete outdoor studio to capture your most romantic memories. This beautiful city is full of natural scenic scenes that will delight your most awaited holiday. Below have listed some highlights that you can cover during your stay.
Waterfall visit
Tea plantation visit
Haggala botanical garden
Ambewela milk farm
Hortain Plains
Sri Bhaktha Hanuman temple and Seetha Devi temple
Strawberry farm
Gregory lake
Day 9 & 10 – Ella
When it comes to romantic holidays, Ella is an unforgettable paradise especially for the nestling love birds. This tiny town has a lot to offer you. From adventurous escapes to quixotic sites Ella produces a huge variety.
There are plenty of reasons why Ella has become a booming tourist destination in Sri Lanka that is keep attracting the tourists coming from every corner in the globe.
The dancing waterfalls, misty paths, sky kissing mount tops everything in Ella is very much romantic. You may feel two nights stay will not be enough to admire its beauty with your most loving person in the world.
Two days will not be enough to cover this magical city to explore its best. But we have added here some romantic sites that you can visit during your stay.
The most famous 9 Arch bridge
Ella gap
Ella rock
Tea plantation visit
Waterfall visit and enjoy a natural bath upon
Mini Adam's peak
Ella train ride
Day 11 – Tangalle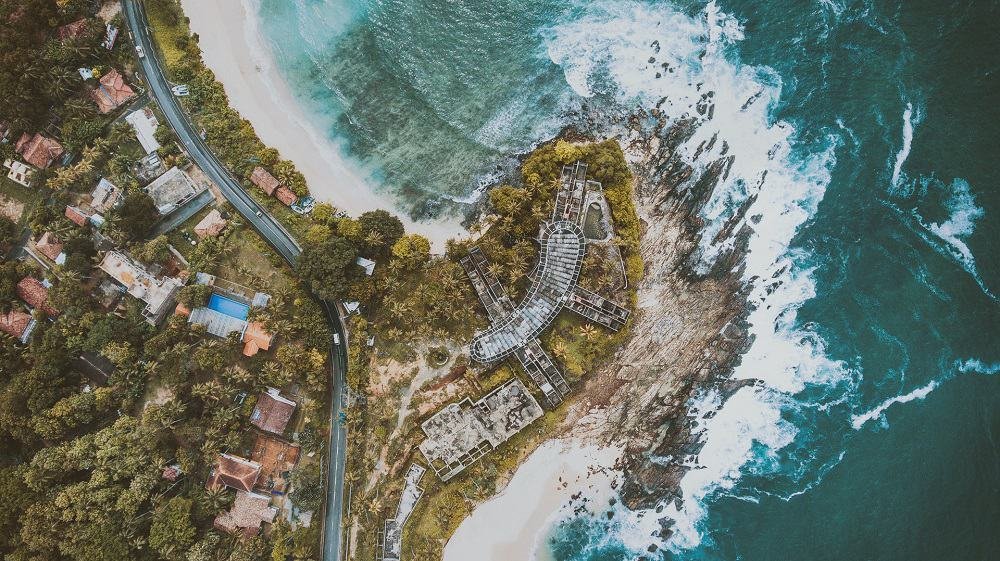 From Ella we are taking you to a tranquil retreat. The ideal location that match for a much needed relaxing stay.
Tangalle is one of the picturesque beach town allure the down south coastal line of Sri Lanka. The deserted beaches are the most enchanting to capture to your cameras.
Tangalle is embraced by international surfers, and the honeymooners for the scenic magic it's producing, yet is not so crowded as many other beach destination in the island.
It is also a perfect location to enjoy the best moment of dawn and dusks. The north worthy point is you will find many beach locations here with different geographical formations.
Goyamkumbura beach, Mangrove beach, silent beach are few of the romantic beach places from the list.
At Tangalle you can also taste the freshly made spicy seafood dish that is preparing with the best spices in the island. Tangalle will surely make you feel love over and over again.
Day 12 & 13 – Galle
12th and 13th dates of your stay will going to be absolutely memorable. If you have ever dreamed of a sophisticated stylish beach, where you can admire the best moment of sunset with your better half, here you have arrived to the right place that is celebrated as one of the most spectacular beach cities in the world.
Galle is a complete tourist vitrine that is full of amazing and inspiring sites and venues. The inviting restaurants and cozy hotels are some of the best.
Galle has everything to flavor your honeymoon. Good food, friendly community, panoramic view points, amusing water sport options, picturesque locations, cozy resorts and many more.
Galle Dutch Fort
Lighthouse
Unawatuna beach
Rumassala
Stilt fisherman
National museum
Lighthouse street
Are few highlights that you can visit during your stay. Galle is also known as a famous water sport as well.
Day 14 – Colombo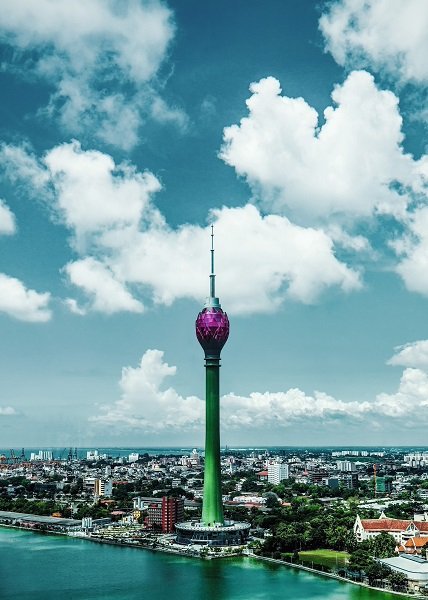 Colombo is the best place to conclude 2 week honeymoon journal. It is quite a cultural, historical and natural showcase and the best to get a good relax to get ready to say good bye to the most memorable days that you spent at the paradise island.
Proximity wise Colombo is located in a fair distance from Colombo international airport. In about one hour drive from Galle via southern expressway you can reach Colombo.
Get a good relax for a while and get ready to explore the best of this awaken city that is ready to offer you dynamic experience.
Colombo is a cultural hub, so you would love to experience what it ready to present you with many historical, religious and cultural sites and you can also taste good amount of street food to exclusive dining options, shopping places, night life and many more.
The highlights that you can cover in Colombo
Explore the dynamic cultural and religious significances at Gangarama temple, Red Mosque, St Anthon's Shrine, Wolvendaal church in Colombo.
Greenpath,
Vicoriya park,
Independence square,
Galle face,
Old parliament,
fort bazar,
Dutch Hospital are some cultural and natural sites that you can visit.
T2 Travels Sri Lanka has yet to present you, the best honeymoon packages that we exclusively designed to celebrate your ever lasting memories.
Contact us to arrange Sri Lanka 2 week itinerary for Honeymoon.