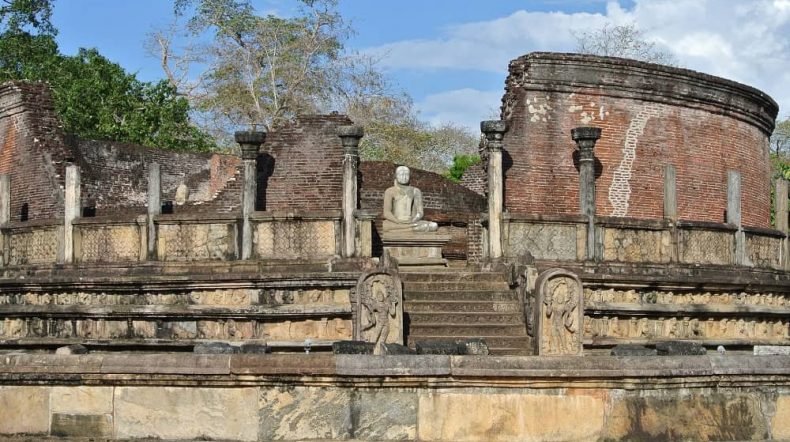 Looking for Sri Lanka group tour packages? If you have a thought for the day make your group tour more an exciting one check out the following programs to learn about what could be the best locations to pick for your group tour.
Option 1 – 5 Days Sri Lanka Group Tour Package
Day 1 – Kandy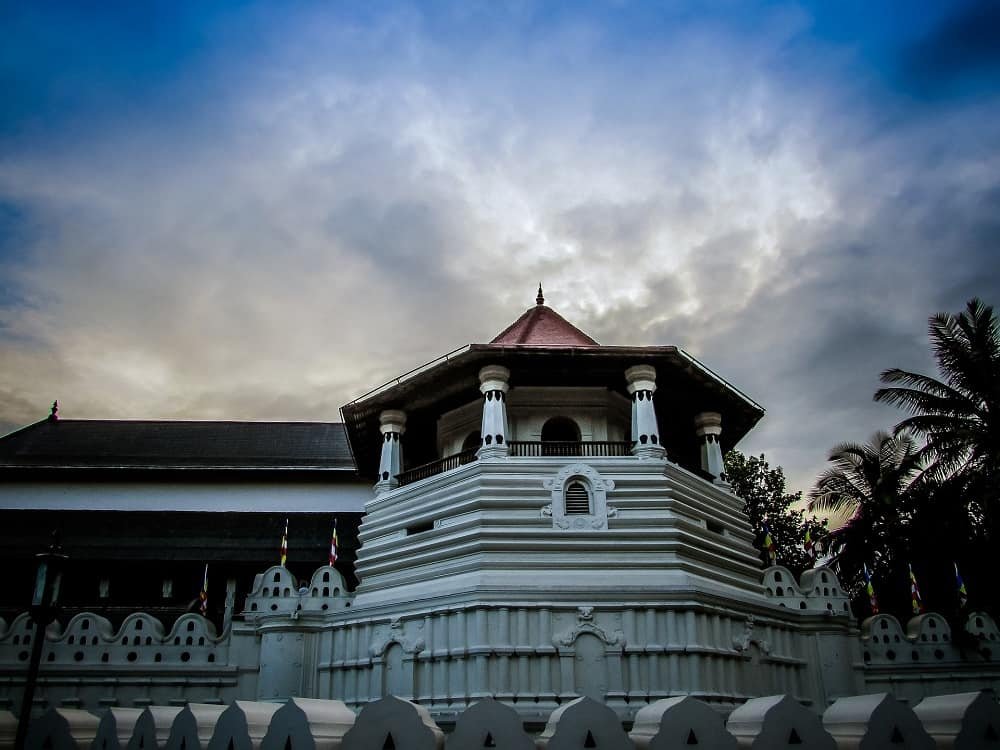 Kandy is the ultimate showcase of Sri Lanka in its finest blend of nature, culture, history and heritage. So we thought of adding Kandy to your first day in paradise island Sri Lanka.
Kandy is surely known as a destination that you must visit. Knowing as the heart of Sri Lanka, Kandy reigns in the central province of the island by presenting its majesty and glory.
Visiting the Royal botanical garden, temple of Tooth, Ambekke temple, Spice Garden and so on will add some more sensational moments to your travel diaries.
Suggested Read: Sri Lanka Tour Packages
Day 2 – Nuwaraeliya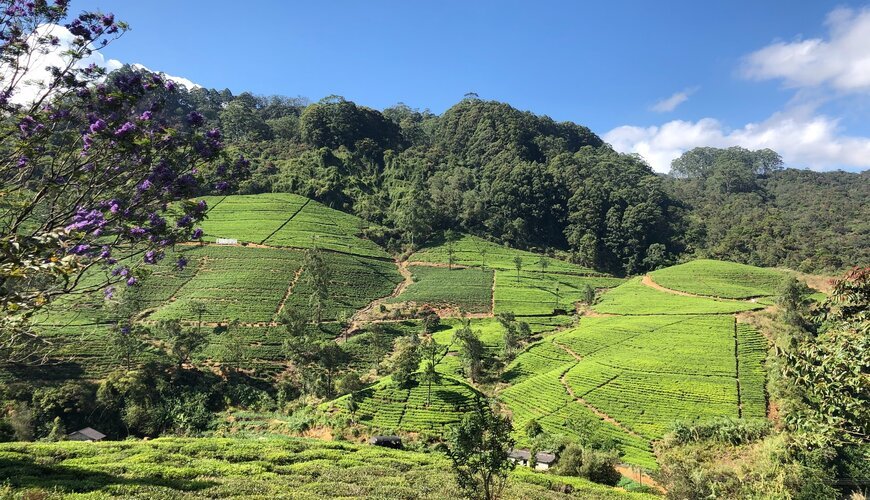 Here we are arriving to the chilling part of your journey. NuwaraEliya is always good to enjoy with your favorite group.
The atmosphere of this mind blowing destination is absolutely soothing and enthralling that fascinating enormous local and international tourists that coming across the world. NuwaraEliya offers you dynamic explores for natural, historical, cultural, relaxing trails.
During your stay keep some space in your schedules to visit tea plantations, waterfalls, Gregory Lake, strawberry farm, Haggala botanical garden, Seetha Amman temple, and Horton Plains.
Suggested Read: Sri Lanka 7 Days Tour Package
Day 3 & 4 – Bentota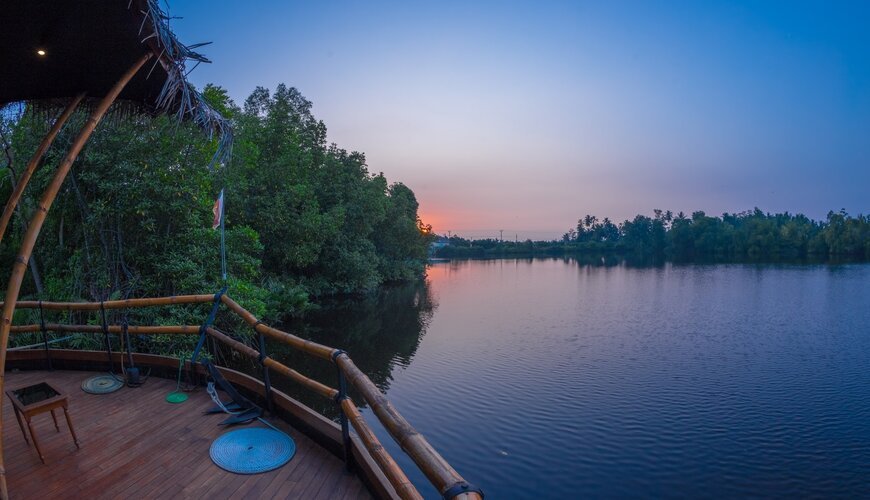 To give you some memorable beach time we have picked Bentota exclusively for your tour plan. Bentota is 6 hours' drive from NuwaraEliya.
Hard journeys always leading you to mesmerizing destinations and so as your 3rd and 4th days will offer you a great time that you can enjoy with your group.
Bentota has a good range of good hotels and delicious restaurants. And water sports will definitely add some more excitement to your holiday.
If you like to witness a turtle conservation project, you can visit turtle hatchery at Bentota and to enjoy some foot massage try out fish foot therapy during your river safari session at Madhu River.
Sunsets are the best time to take a walk on the bronze shores.
Day 5 – Colombo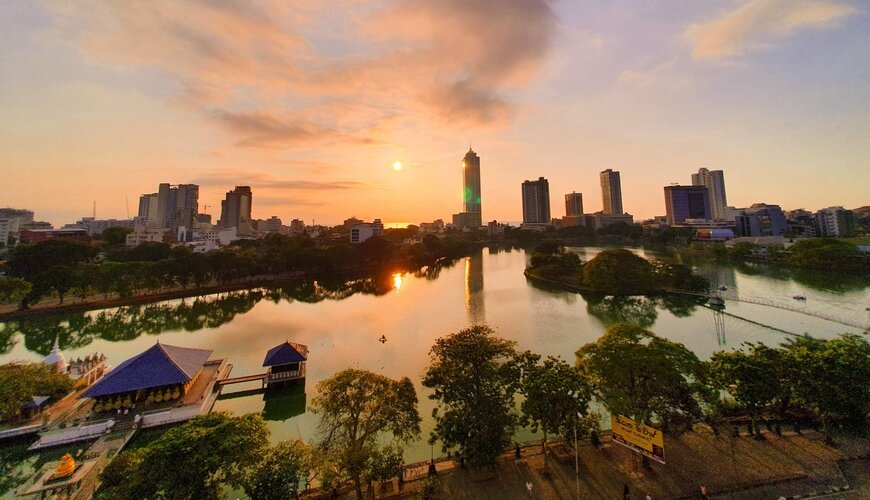 We are concluding the tour from the awaken city that is full of life and joys, Colombo. It is just a one hour drive from the nostalgic beach town Bentota.
And airport is at a convenient distance that is just 35Km away and 45 minutes' drive via the expressway.
So your flight schedules are safe and at the meantime you can have a good time with your team at Colombo.
Everything you need is right there at Colombo. If you are still interested to visit some more historical and cultural sites, Colombo offer you a list to choose.
Among that Gangarama Temple, National museum, Red Mosque, Fort Bazaar, Independence Square are top listed.
If you look for best shopping locations, good international and local restaurants, club, pubs, casino or any to have a good time with your friends Colombo is the best place to conclude joyful journeys.
Option 2 – 8 Days Sri Lanka Group Tour Package
Day 1 – Negombo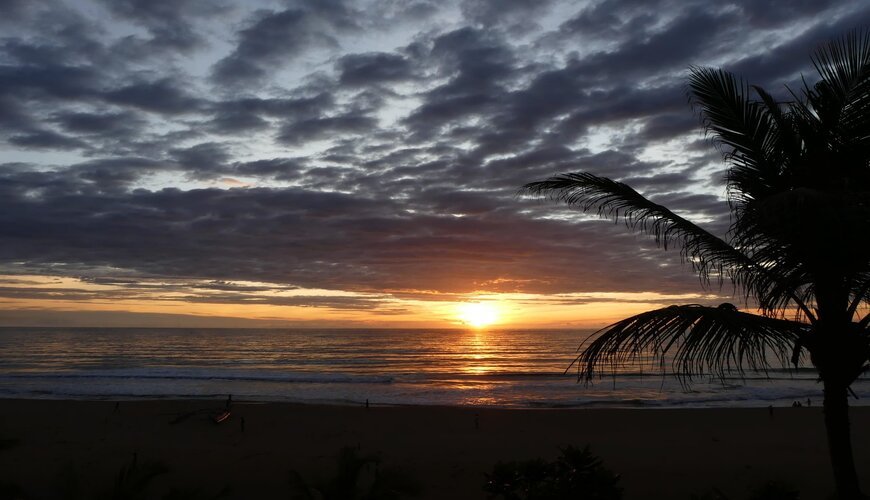 The first day of your tour is starting from the chic little beach arena Negombo that is located  20 minutes away  from the Colombo international airport.
A day at Negombo will not disappoint your holiday prospects. It has a lot to show you if your times are permitting you to explore its every space and corner in this delighting city.
To find best sea food restaurants, good coffee shops, pubs, souvenirs Negombo is such a perfect place that amuse your holiday.
Apart from that a line of historical and cultural sites are also there to make your day more memorable.
Day 2 – Anuradhapura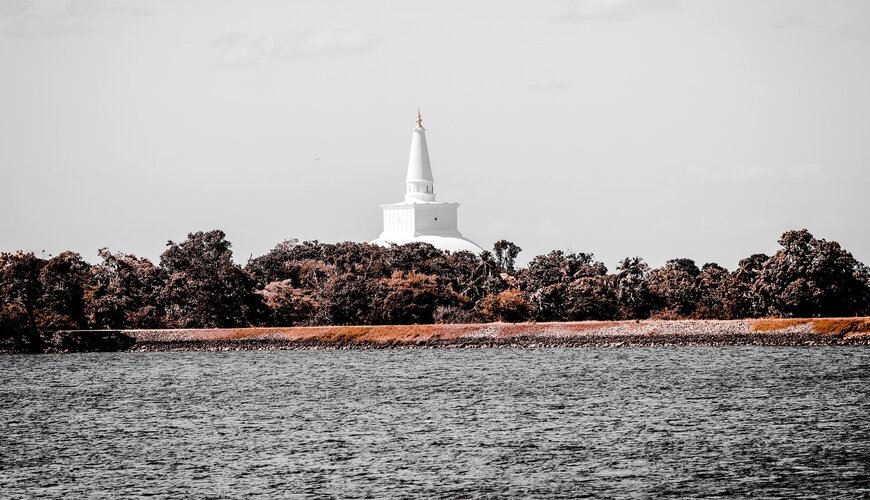 Here you are arriving to the inauguration of a great civilization with 2000 years of history. Four hours' drive from the beach town Negombo will lead you to trails that is right connected to the pulse of an island nation.
Anuradhapura is the best destination add some regal touch to your group tour plan. Your day plans at this old town are full with the visits to temple complexes, museums, fascinating reservoirs, giant stupas and many more.
During your stay do not forget to try out a local dish that is prepared with best chosen spices and authentic recipes.
Day 3 – Sigiriya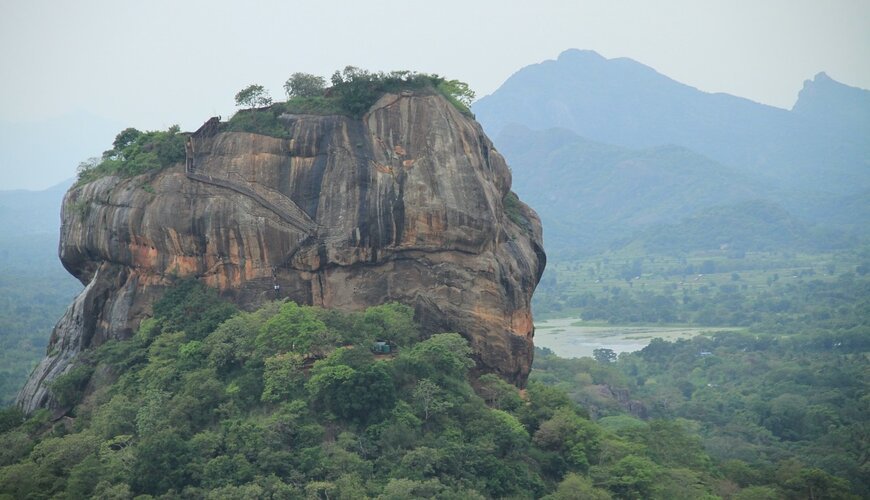 When you visiting Sri Lanka, Sigiriya is a destination that you must not miss out visiting. Sigiriya is quite a showcase of cultural, historical, art and imagination.
The iconic site Sigirya rock fortress is best to discover in fine sunrise and sunset hours. Apart from the rock fortress, you can also add Pidurangala temple, Sigiriya village tour, Minneriya elephant safari to your day schedules.
Day 4 – Kitulgala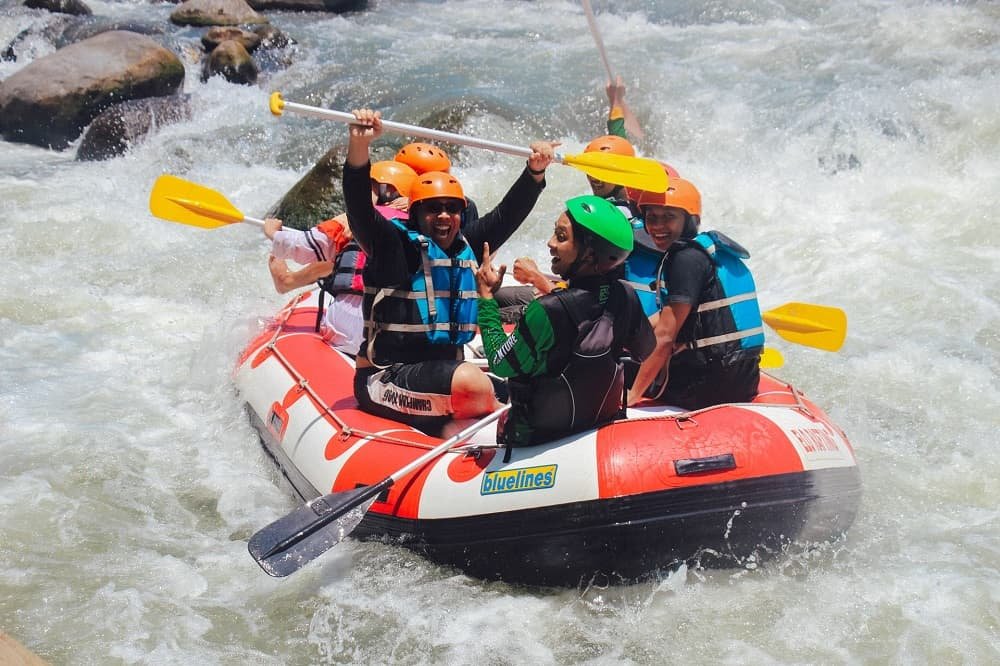 To make your days a little more playful we added the adventurous Kitulgala to your day plan. A four hour drive from Sigiriya you are arriving to the thrilling destination Kithulgala.
The things you can do at Kithulgala are enormous. From that White Water rafting, trekking to waterfalls, bathing in the river, Mountain biking, bird watching, Belilena caves and many more are listed to make your day more entertaining.
Day 5 – Ella
Ella is the ultimate natural sensation in Sri Lanka that is not to miss in your travel journal. The destination is quite a splendid and sure comfort to your mind and body.
There are a lot that you can try out during your tour. Trekking, waterfall visits, tea plantations and everywhere you look around are full of greenly spectaculars that amaze your holiday.
Day 6 – Yala
The 6th day of your tour will be complete different experience where you can explore wildlife in your favorite safari session. From 4 hours' drive from Ella you can reach to one of the largest sanctuaries in Sri Lanka.
During the session you can spot a wide range of wild animals and bird species at this mesmeric nature hub.
Day 7 – Weligama
To add some tranquil stay for your holiday, we choose Weligama for your 8 day tour plan. The beaches are much more pristine than any other location in down south area as is not so crowded.
The famous whales watching spot Mirissa is just 30 minutes away from Weligama. If you can make a reservation to an early morning departing boat you will be lucky to capture whales and dolphins during your sail.
For a freshly cooked spicy sea food meal Weligama is the best place to stop by.
Day 8 – Unawatuna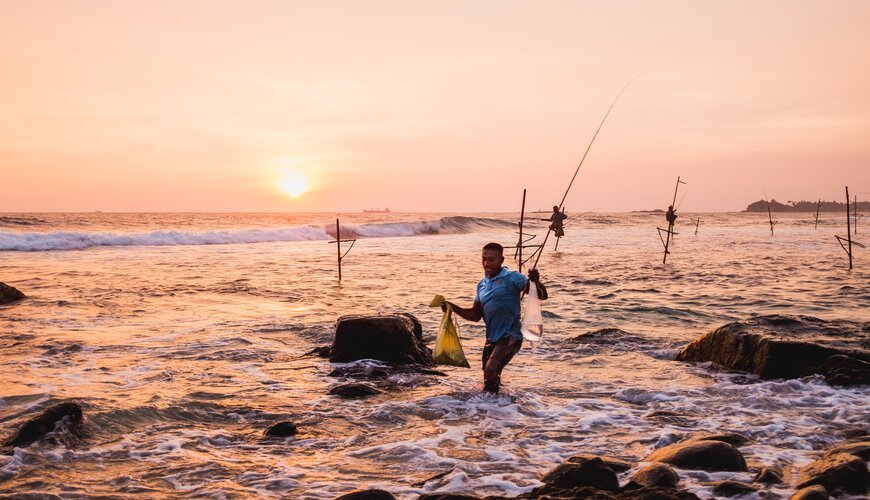 Unawatuna is a sophisticated beach town that enhances the down south coastal beauty in Sri Lanka. It has a lot to flavor your most awaited group tour.
The turquoise beaches, and palm tree arenas are best to capture in cameras.
Unawatuna is a busy location throughout the year as it serves so many visitors that arriving from every corner of the world to absorb the beauty of this little beach paradise.
And the pubs and entertainment locations are in abundance at Unawatuna.
For exclusive tour plans T2 Travels Sri Lanka offers a wide range of choices in scheduled programs and tailor made options.
Contact us to get Sri Lanka group tour packages.