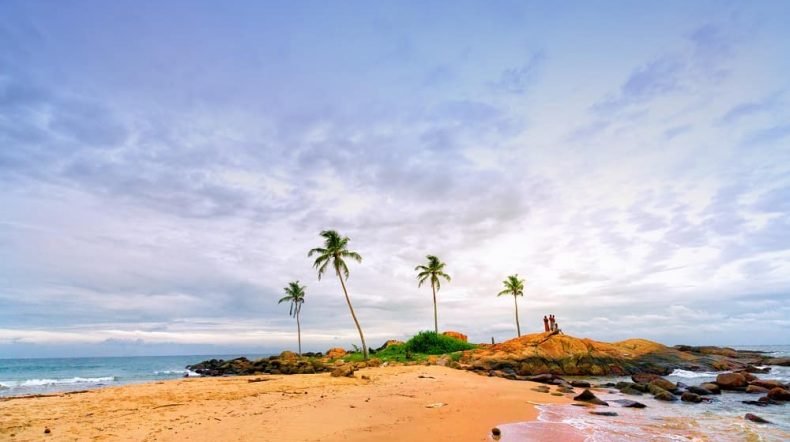 How you can make your honeymoon diaries more a romantic one? Check whether the following Sri Lanka honeymoon packages from Ahmedabad appeal your holiday requirements.
Option 1 – 6 Days Sri Lanka Honeymoon Package from Ahmedabad
Day 1 – Kandy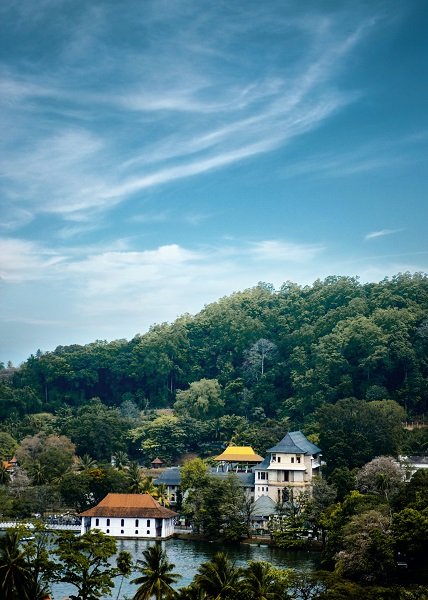 From the Colombo international airport we are heading to the majestic city that is situated at the heart of Sri Lanka. It is just 2 hours drive from the commercial capital Colombo.
The geographical formation of this royal city is quite mesmerizing that offer you a wide range of natural temptations. Beside if you are fancied in historical and cultural values, don't worry you have arrived to the right place.
During your visit keep some space to visit the holy temple of Tooth, Royal Botanical garden, Udawatte forest reserve, Bahirawa Kanda, and Hantana tea museum.
Suggested Read: Sri Lanka Honeymoon Packages
Day 2 – Nuwaraeliya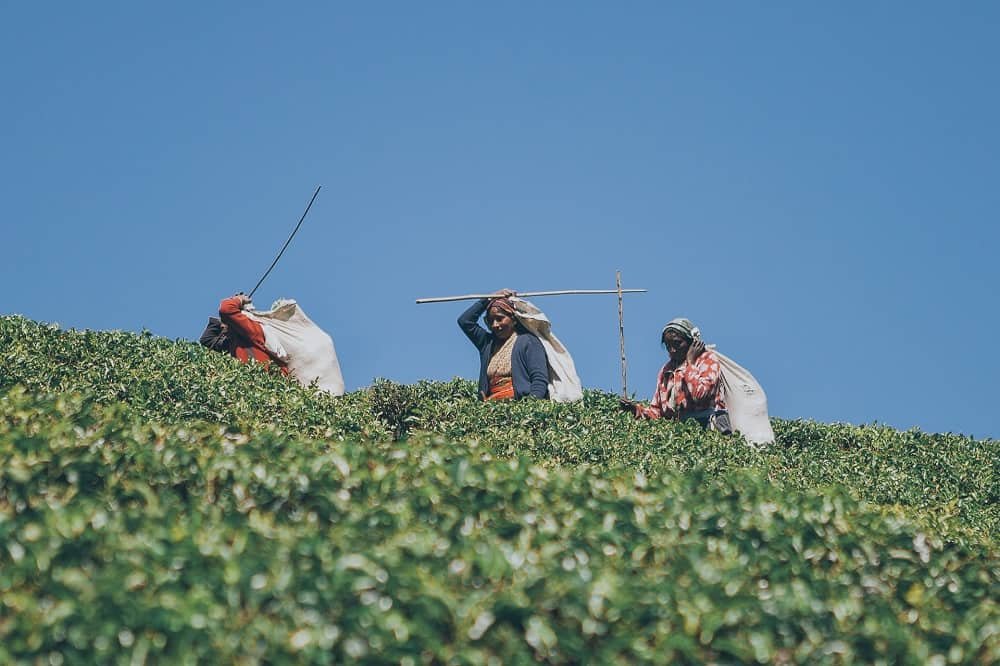 The second day of our romantic voyage will take you to the pensive retreat of Nuwara Eliya. It is such a scenic place where you will find magical landscapes that nestling mystic waterfall, lush greenly tea plantations, misty hill tops and many more.
NuwaraEliya is famous among both local and International tourists as one of the most romantic honeymoon destination Sri Lanka that initiated to present you a good range of luxury hotel, chilling restaurants and coffee shops.
NuwaraEliya is just 2 hours drive from the regal capital Kandy.
Suggested Read: Sri Lanka Tour Packages from Ahmedabad
Day 3 & 4 – Bentota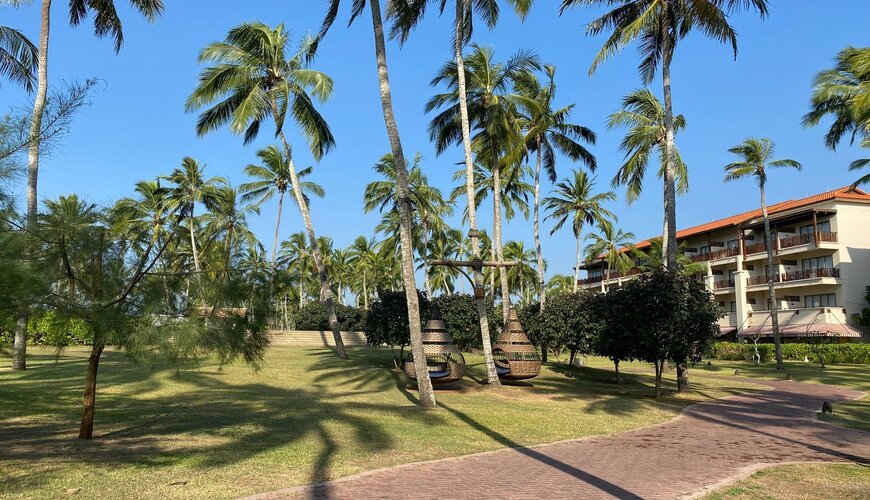 Bentota is where you can relish the fascinating beaches. It has golden sandy shores that setting you picture perfect background for your wedding album.
This beautiful beach town is quite a spectacular that make you feel that you blesses to be here to admire the best moment of life with your better half.
Suggested Read: Sri Lanka Itinerary 15 Days
Day 5 & 6 – Colombo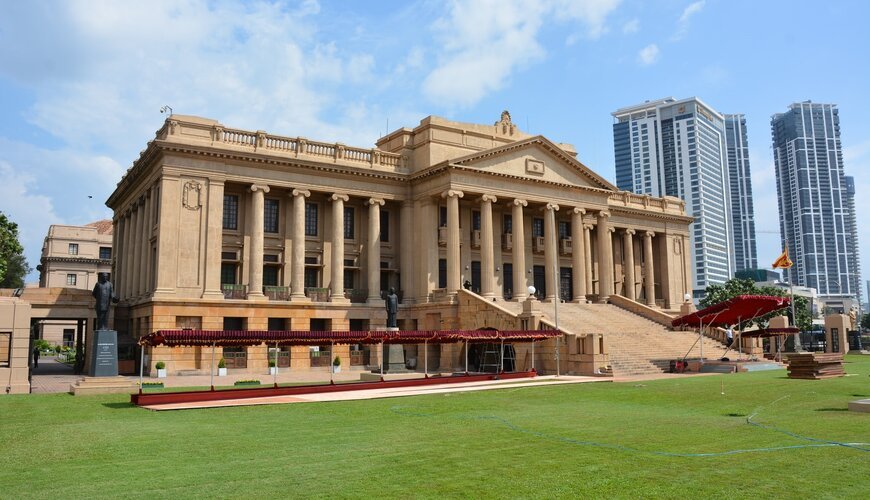 We are concluding our 7 days romantic diaries from Colombo, where lays the commercial capital of Sri Lanka. It is just 45 minutes away from Colombo international airport.
Colombo has so many delicious restaurants, delightful coffee shops, shopping centers and many more.
Option 2 – 7 Days Sri Lanka Honeymoon Package from Ahmedabad
Day 1 – Sigiriya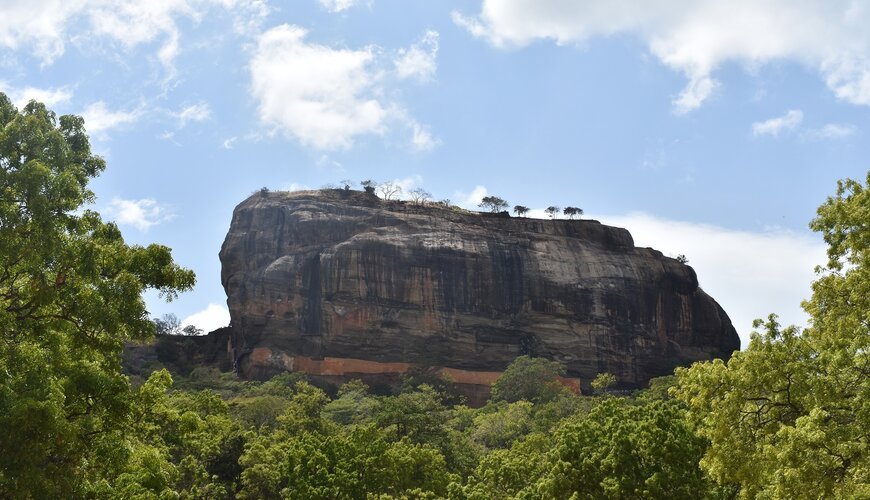 Located at the central plains of Sri Lanka, Sigiriya is surely a destination that goes to must visit list in Paradise Island. That is full of immersive cultural, historical and natural attractions.
During your stay keep some space in your diaries to visit Sigiriya lion rock, Pidurangala rock, Minneriya Elephant safari and village tour.
Day 2 – Dambulla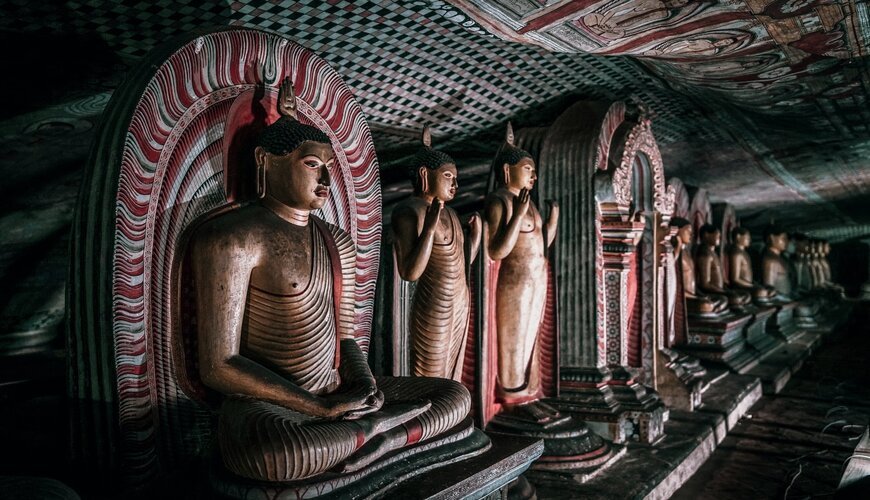 A city that connects the cultural triangle that portrays a hub for cultural and historical treasures.  In proximity Dambulla located at a fair distance from Sigiriya. It is just 20 minutes away.
Dambulla is mainly known for Dambulla cave temple that is also celebrated as golden temple. During your stay in Sri Lanka that is a tourist destination that you should not miss out.
Day 3 & 4 – Ella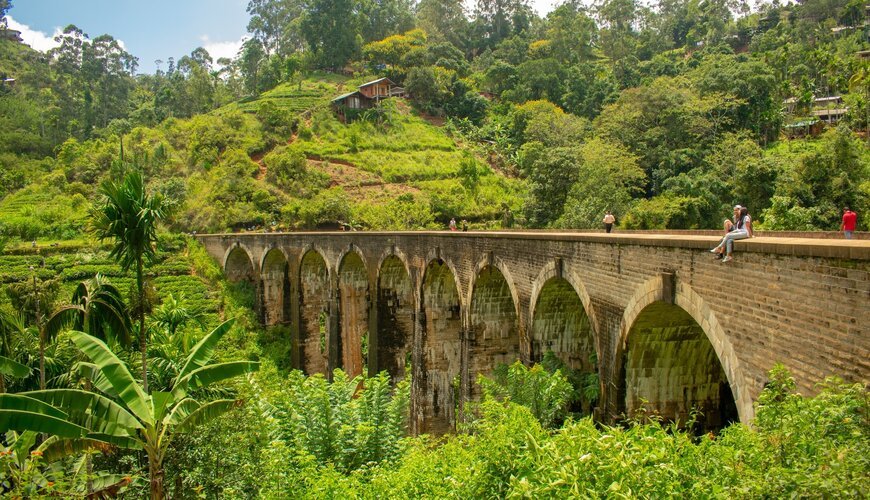 Ella is a must visit romantic destination in Sri Lanka that ready to offer you a heavenly stay. This sophisticated scenic city has a good variety of adventurous, relaxing, breathtaking view points to thrill your holiday.
It also gives you a good combination of cultural and historical fascination as well.
From 5 hours' drive away from Sigiriya, you are arriving to the magical town of Ella.  Ella is a small town, yet one of the busiest tourist destination in Sri Lanka throughout the year.
The famous 9 Arch Bridge, Ella Gap, Ella Rock, Ravana fall, Ravana cave, Mini Adams peak are some of the best places to visit in Ella.
Nevertheless, everywhere you look around offer you incredible views to tempt your body and soul.
Day 5 & 6 – Yala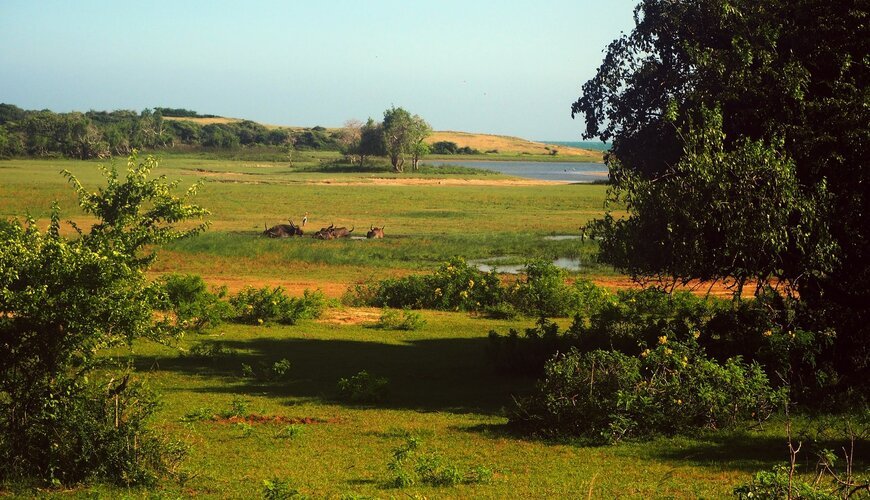 2 days are really not so enough to explore the best ofYala the blessed destination that ready to offer you some romantic memories by connecting you with nature.
Knowing as one of largest wildlife sanctuary in Sri Lanka Yala is the best place to forget about the day to day chaos and find sometime for you and your most favorite person in the world.
Leopards are the most enchanting to experience at Yala, where you can find them alone and passing by as little groups.
The wild elephants are a fascinating sight to capture to your camera lenses, and in addition you can explore wild bear, dynamic bird spices, deer, water buffaloes, reptiles and many more.
The 2 days from your romantic diaries will certainly offer you an unforgettable experience at Yala where you can try out a camping session, apart from your favorite safari sessions.
Yala is also close by to famous temple Katharagama where you discover some cultural elements and is also  close by to spellbinding Kirinda beach point.
Day 7 – Mirissa
We are coming to the conclude your honeymoon diaries from the tranquil beach town Mirissa, hoping that would be the best beach destination that will add a lot of romantic memories to the most awaited days of your life.
Mirissa is located approximately 1 hour from Yala. And for a beach loving traveler Mirissa is ready to serve many inspiring locations and activities to adore your holidays.
Southern coastal line of Sri Lanka features many intriguing beach locations, and Mirissa is famed as the center of it.
This little beach town is quite a hub that offer you everything you looked for in a beach town. The dishes prepare here are absolutely mouthwatering as they cooked with the best spices in the island.
Everywhere you look around is quite scenic and there are many spots that are ready to make your holiday a trilling one by adding some excited water sports.
Mirissa is most famous for whales and dolphin watching, if you love to explore proceed to the port by early morning to enjoy the best of 6, 7 hours sail.
The coconut hill, secret beach, parrot rock, stilt fisherman scene and many more are there to taste your romantic journal.
T2 Travels Sri Lanka has a lot of tailor made and set tour plans to inspire your dreamed holiday.
Let's count the days together to make happen your dreams with your most trusted travel partner and that is none other than T2 Travels Sri Lanka To get Sri Lanka honeymoon packages from Ahmedabad.