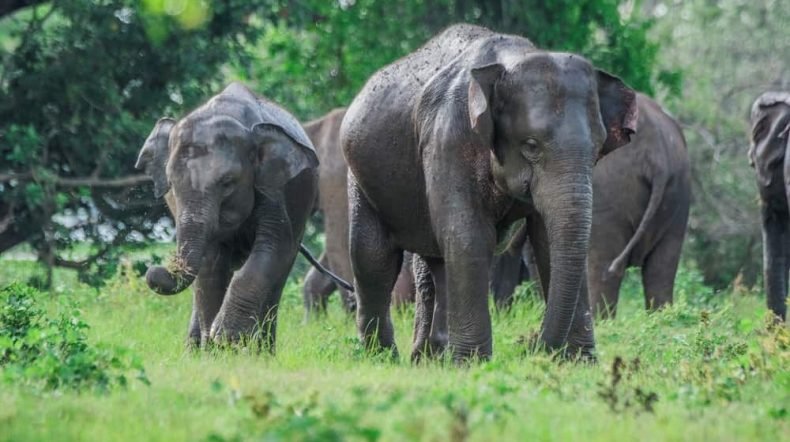 Looking for Sri Lanka honeymoon packages from Hyderabad? If you are looking for a romantic destination to spend the most awaited exciting days of your love, the closest that we can suggest for your from Hyderabad is the paradise island Sri Lanka.
Let's check on what are the best matching locations and routes for a 6 days short stay.
Sri Lanka Honeymoon Packages From Hyderabad
Option 1 (6 Days)
Day 1 & 2 – Kandy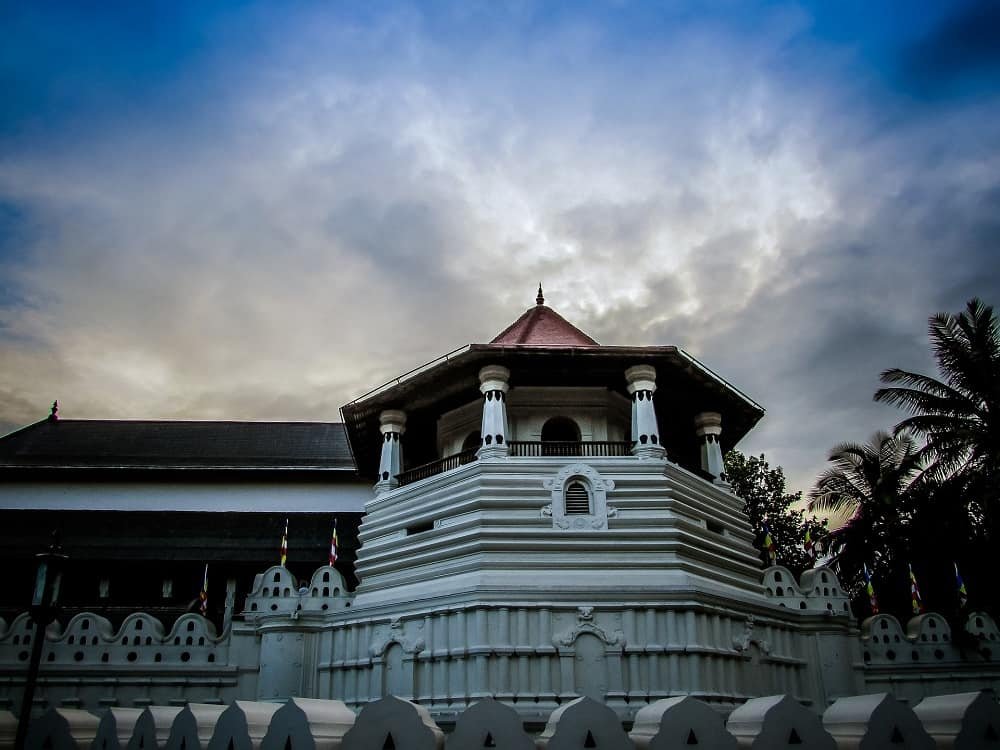 Our first destination is the inspiring city of Kandy. Kandy is just 2 hour drive away from the Colombo international airport.
On the way to Kandy you can stop by at Pinnawala Elephant Orphanage to explore some elephant. If you are lucky you can join the baby elephant feeding session as well.
Kandy is such a lovely destination that setting a finest background to many cultural, historic and natural values. 2 nights stay at Kandy will surely fill your romantic diaries and albums with many mesmerizing moments.
Suggested Read: Sri Lanka Tour Packages
Day 3 – Hatton
To make your romantic journal a little bit adventurous, let's heading to Hatton on your 3rd day in the paradise island. Hatton is located closer by the famous natural destination NuwaraEliya.
Hatton is not so crowded as many other destinations in Sri Lanka. It is such a scenic place to relish some chilling adventurous activities.
The beauty of the greenly and bluish mountain ranges that kissing the sky are very much romantic and is quite a spectacular to behold.
It keeps you completely away from the noisy city life chaos by keep you and your loved one connected to nature.
Suggested Read: Sri Lanka Honeymoon Packages
Day 4 & 5 – Yala
Yala is full of natural attractions. Knowing as one of the leading and largest wildlife sanctuary in Sri Lanka, Yala is ready to offer you a complete different experience to your romantic trails.
Let's explore a safari session right at the Yala sanctuary. The session will take 2, 3 hours but you will discover many natural significances including a noteworthy variety in flora and fauna collection as well.
Yala is based at a dry land, and you can identify some specific landscape that can discover in dry zone. The climate of this fascinating destination is normally a bit hot, yet you will feel content when you feel the soothing breeze that comes right across the mesmerizing Kirindabeach.
Suggested Read: Sri Lanka Honeymoon Packages From Kolkata
Day 6 – Colombo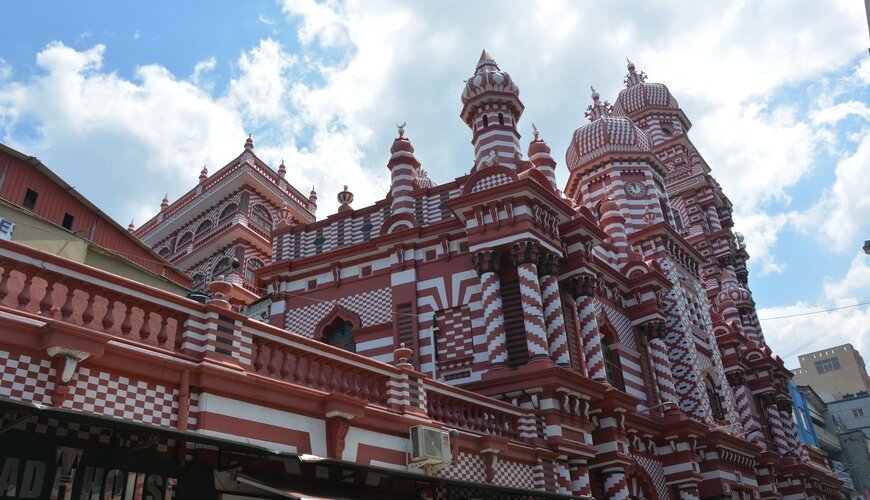 Colombo is the right location to find the mouth watering restaurants, good shopping centers, cozy hotels and many more.
Everything about Colombo is quite a spectacular to your camera. It has such a diversity in every other space. From the busting, rustling, busy town life to calm and quite mind soothing locations you have everything that you need in Colombo.
Colombo also treasures some of cultural and historical significances as well.  Especially the Gangarama Temple, Independence Square, Green Path, Galle face, Old parliament, Red mosques etc are the places that you should not miss out.
Suggested Read: Sri Lanka Honeymoon Packages From Kerala
Option 2 (6 Days)
Day 1 & 2 – Sigiriya & Dambulla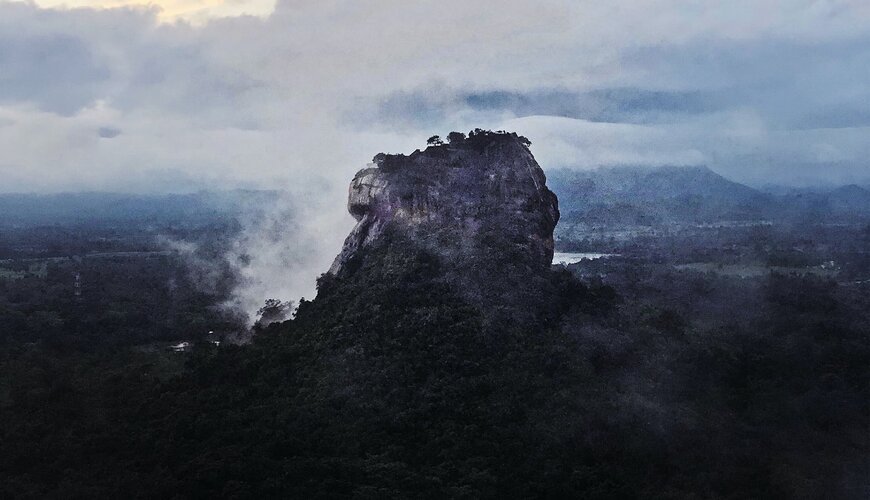 Sigiriya was known as a romantic kingdom centuries back in late Sri Lanka, where its monuments are still standing there by preserving and presenting the ancient glory. Sigirya is one of the leading destinations in the world treasuring many of historic and cultural values.
If you are interested to explore some historic and cultural attractions, Sigiriya is the right place to stop by. It is quoit an open studio that setting a fine podium with a dilapidated kingdom. What make this beautiful city a romantic attraction?
First, the world heritage Sigiriya rock fortress forming a perfect gallery to the frescoes of some beautiful ladies painted the rock centuries back (these frescoes are believed as the wives of the late kings).
Then you will find the artistic "Mirror Wall" that is full of the songs and poems written admiring the beauty of these ladies that present in the frescoes.
Sigiriya offers a calm and quite place to everyone who loves to enjoy the tranquility.
Suggested Read: Sri Lanka East Coast Itinerary
Day 3 & 4 – NuwaraEliya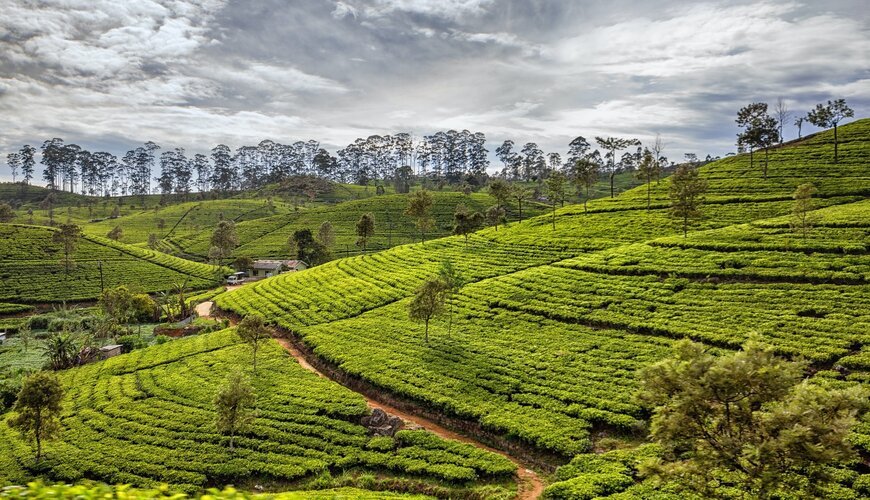 NuwaraEliyais known as the paradise of the lovers.  Known as one of the top listed travel destinations in the world, NuwaraEliya portrays a stylish and classy location to anyone those who looking forward for a delightful stay.
NuwaraEliya setting up a finest atmosphere with the interior and architecture significances that are shaped by the colonial influences.
The natural fascinations and heartfelt landscapes are producing such a canvas to the stylish building that standing under the floating clouds and the series of lush greenly presentation.
This is what making NuwaraEliya such a picturesque and petted by the nickname of "Little England". For those who looking for perfect background to adore their wedding album, NuwaraEliya is the right place that you should heading to.
Apart from the spellbinding waterfall series, and never ending tea plantations, you can find some Ramayana sites as well at NuwaraEliya that connect to the epic Ramayana legend.
Therefore, you would not be disappointed in find your trails here for the natural, historical and cultural values it serves you.
Suggested Read: Cultural Triangle Sri Lanka Itinerary
Day 5 & 6 – Bentota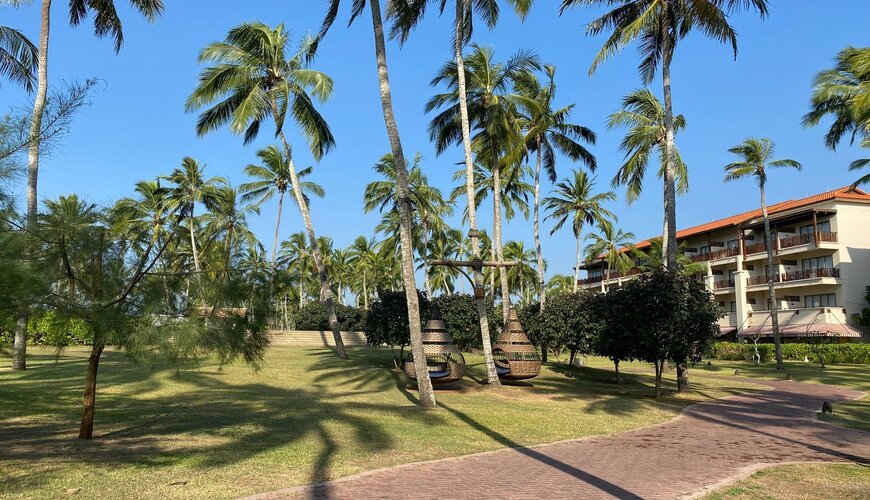 Let's stop by at Bentota next. An alluring beach destination that offers a perfect spot to have a good rest while enjoying the enthralling views that produce spontaneous of tranquility and satisfaction to the most awaited moments.
Bentota is just around 80Km away from Colombo, that very much accessible from the Colombo international airport via the Southern Express way.
Therefore, Bentota is one of the best places to conclude your vacation right before the departure.
Bentota is becoming one of the boosting destination among the local and international travelers who visit to explore this fascinating city from every corner in the world.
Similar to the riveting beaches, Bentota is also famous as a center to chilling water sports, mouthwatering spicy sea food, Madhu River safari and many more.
Therefore, Bentota never disappoint its visitors by serving an unforgettable stay to everyone, whoever stop by this mesmeric city.
Bentota is also offering a huge variety of hotels and restaurants that adjoining the beach fronts.
With T2 Travels Sri Lanka, the romantic trails to Sri Lanka is not so far away from Hyderabad.
We are offering unfordable and tailor made packages that offer an unforgettable memory to anyone who looked for the best honeymoon destinations in the world.
Contact us to arrange Sri Lanka honeymoon packages from Hyderabad.