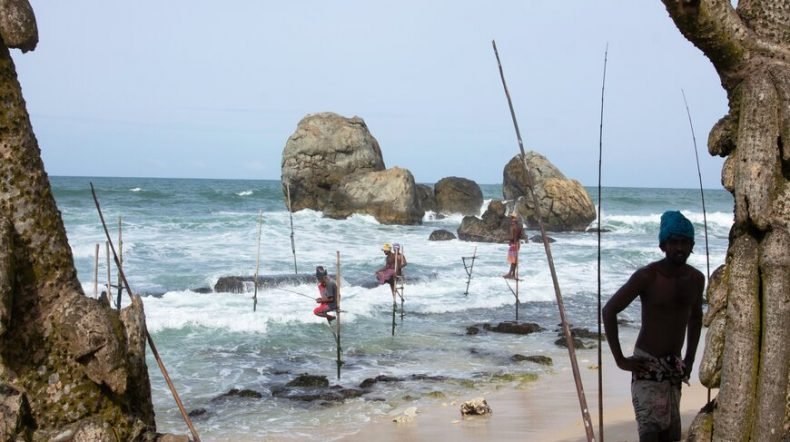 Planning to visit Sri Lanka in July? Ah, the sweaty and freezing July, depending on whether you live in the northern or southern hemisphere. It's a perfect month to run away somewhere where it is neither.
To some country located somewhat midway between these two extremes. Somewhere like Sri Lanka. But Sri Lanka has much more to offer than just the respite from the weather in other places in the world.
With the oldest human settlements in Sri Lanka dating as far back as 37,000 years ago, Sri Lanka has a long and rich history and culture.
And we would like to propose to you five places in Sri Lanka where you can find rest and relaxation from the high point of summer/winter, but also explore the roots from which modern Sri Lanka has grown.
July of 2021 is fast approaching and it is never too early to find relief from it. Here is the list of best places to visit in Sri Lanka in July.
Sri Lanka in July in 2021 Itinerary Idea
Anuradhapura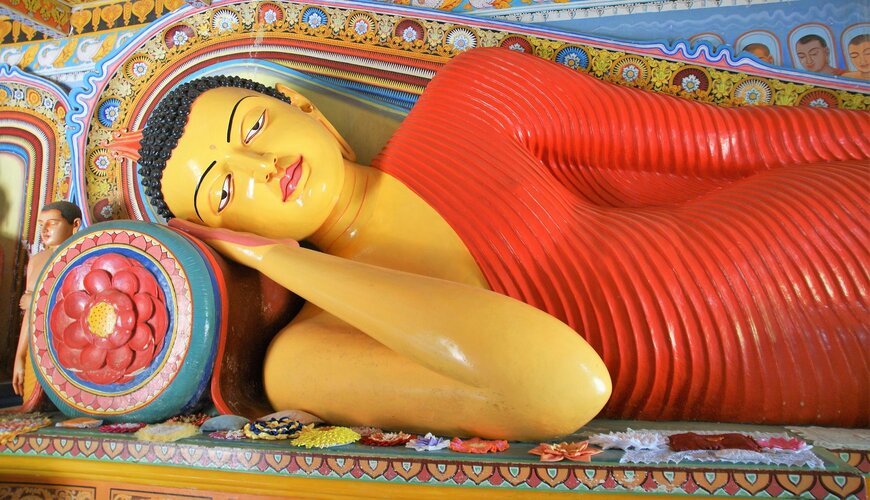 The oldest of the capital cities of the three most important periods in the history of Sri Lanka today has a designation as a UNESCO World Heritage Site.
Established as a capital of the eponymous kingdom in the 4th century BC, it has enjoy that status and status of the center of the Theravada Buddhism learning until the fall of the Anuradhapura Kingdom in the 11th century AD.
The archeological evidence shows that the location of the city was inhabited by humans as far back as the 10th century BC, a date which makes this city one of the oldest continuously inhabited cities.
Ruins of many structures erected in this period are visible today, but a large number of structures are preserved to this day.
Anuradhapura is a city of many holy places of Buddhism. And most notable are Atamsthana or Eight sacred places, a series of eight places which Buddha have visited during his three visits to the island.
Probably the most fascinating for non-Buddhists is the Jaya Sri Maha Bodhi.
A sacred fig tree planted 288 BC from a branch of Sri Maha Bodhi, a tree under which Gautama Buddha has achieved enlightenment. This date of planting makes it the oldest still living human planted tree with a known date of planting.
Suggested Read: Sri Lanka In January: Best 7 Places To Visit
Sigiriya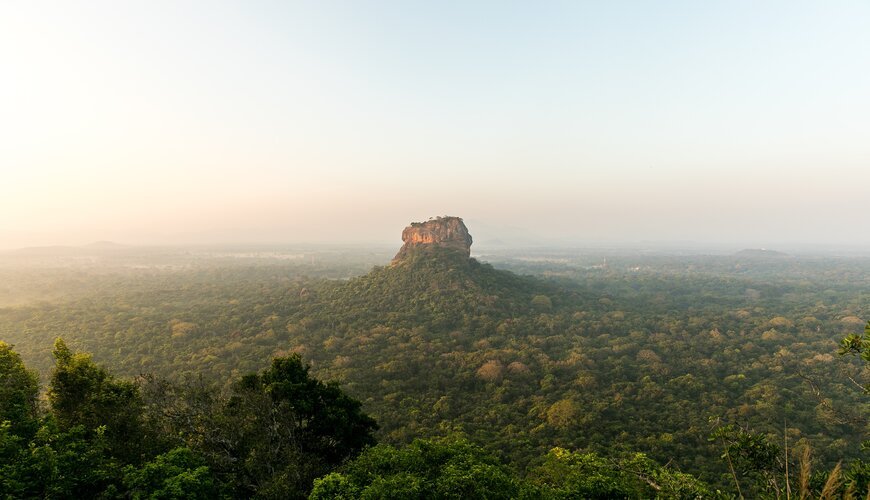 This is a one of top things to do in Sri Lanka in July, According to evidence, the stonemasons of Sinhalese civilizations were some of the best in the world in their time. And this is maybe the most apparent in the ancient city of Sigiriya.
A citadel built on top of a 200 meters tall rock was envisioned as a palace in the new capital city of a 5th century AD Sinhala king.
This rock, which lends the name to this ancient city, is surrounded by several strikingly well-preserved gardens.
Of these gardens, most fascinating are the water gardens,that encompass two symmetrical water basins with rock fountains connected by underground waterworks.
And during the rain periods, these fountains are functional.
After the death of the king who built it, Sigiriya was functioning as a Buddhist temple complex until the 14 century AD.
Due to significance as one of the best-preserved examples of the ancient planned urban constructions in the world, Sigiriya is a UNESCO World Heritage Site.
Suggested Tour: 14 Days Sri Lanka Tour Packages
Polonnaruwa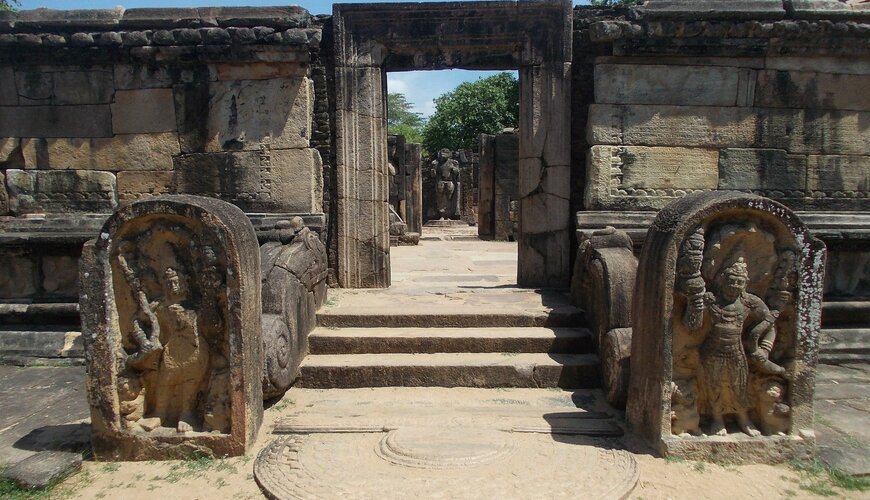 First established in the 10th century AD, as a provincial capital city of the South Indian invaders from the Chola dynasty.
Less than a century later the conquers were expelled but the city has kept its function during the second oldest ancient kingdom of Sinhala civilization.
Today, a UNESCO World Heritage Site, the city features many remains of ancient buildings. The oldest of these buildings, dating from the Chola period, is Shiva Devale, a Hindu temple dedicated to Lord Shiva.
One of the most striking buildings is the remains of one wall of the Royal Palace, which according to chronicles and archeological data once was seven stories high.
Arguably the best-preserved construction from ancient times of the city, are the foundations of the Audience Hall.
The outside of it features scores of carved elephants, of which each and everyone is in a unique pose. In its heydays, Polonnaruwa was a center of culture and religion, and many ancient temples are a testimony of this fact.
One of the most popular ways of exploring this ancient city is by riding on a bicycle.
Galle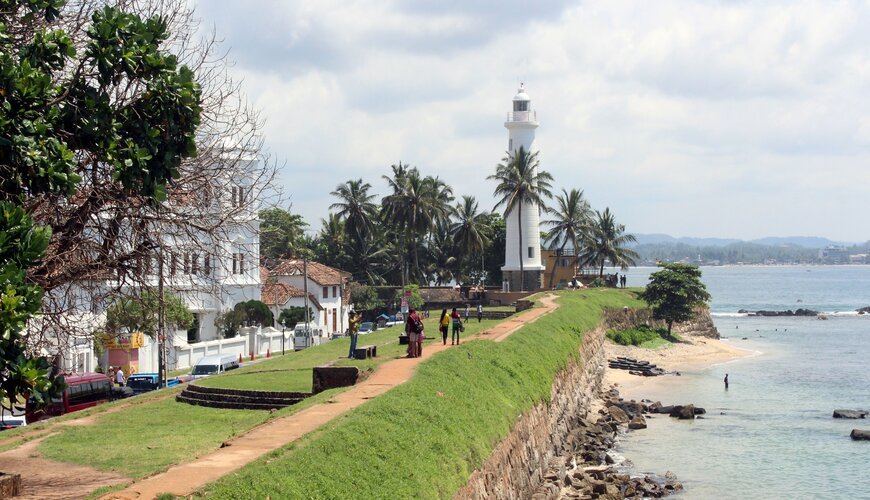 In the 16th century, AD Portuguese have started colonizing Sri Lanka, which was at that time consisting of several warring kingdoms.
For the defense of their trading routes, they have built several forts. Soon the local rulers have established alliances with Dutch and expelled the Portuguese.
In turn, Dutch have expanded and fortified many of the old forts.
One such is the Galle Fort. Today, it is one of the best-preserved walled fortresses of this period, and consequently a UNESCO World Heritage Site.
Many of the buildings from the colonial era are beautifully restored, and today house some of the public institutions inside the fortress. Among visitors, the most popular is the Old Dutch Hospital, which was converted into a shopping and dining district.
Other notable buildings are of the National Museum of Galle and the National Maritime Museum.
The Maritime Museum is very popular due to housing artifacts and other objects related to 21 historical shipwrecks in the waters surrounding the fortress. Because of these shipwrecks, this is one of the most popular scuba diving spots in Sri Lanka.
Suggested Read: Srilanka Tour Package from Chennai
Hikkaduwa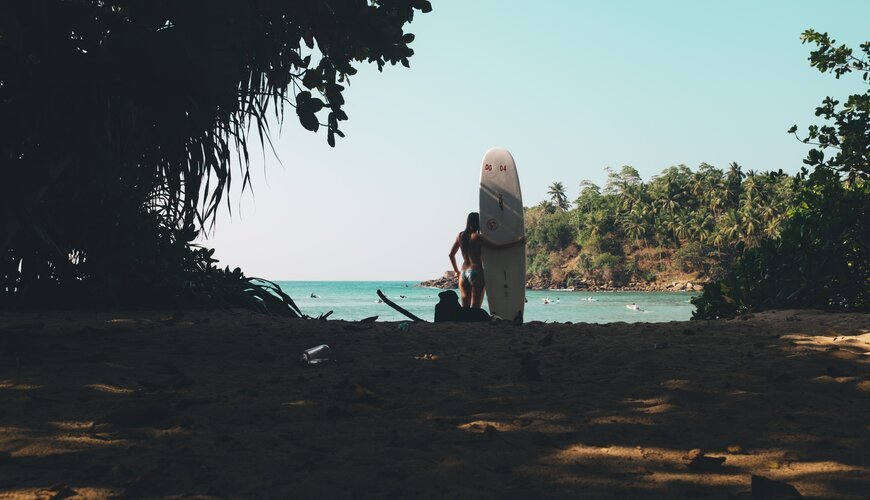 A beach resort town on the southwestern shore of Sri Lanka, Hikkaduwa is a perfect place for a seaside vacation.
Golden beaches lined with palm trees and azure waters are some of the attractions that make it very popular among both local and international visitors.
Perfect place for almost all water sports, Hikkaduwa is an internationally popular surfing spot.
But, its waters have much more appeal than just surfing.
The immediate area is well known for the coral reef, which attracts various sea fauna and among visitors, the most popular are turtles. Thus snorkeling and scuba diving are very popular in this town.
But the interest in turtles does not end at the waterline, as there is a turtle hatchery which offers tours and organized watching of wee little turtles racing towards the ocean after they hatch.
An island of ancient civilizations and fascinatingly rich culture, Sri Lanka has not only been attracting first-time visitors but also making people come back over and over again.
With both natural and man-made beauty, it entices but also provides to guests relaxation and relief from all worldly problems.
To escape from unpleasant July in your own country, book a Sri Lanka tour with T2 Travels Sri Lanka in July and embark on a journey through this magnificent country.
And T2 Travels Sri Lanka as a top travel agent in Sri Lanka will take care of all your traveling needs.