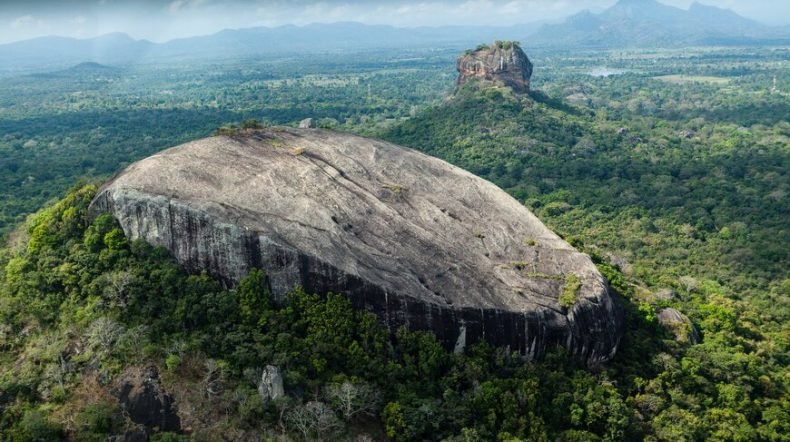 Are you torn between which tropical destination to choose for your next holiday, Sri Lanka or Thailand? Well, maybe we can help you decide and start planning your trip without further adieu.
When trying to book trips, we hear people asking this question, and most often they are torn between these two great holiday destinations to decide from.
Here are our two cents and it's got nothing to with the fact that we offer tour packages to Sri Lanka – take our word for it.
The answer to your travel dilemma is based on what you are looking for from your holiday. There are some travellers focused on beaches while others want to discover the wilderness, culture, historical sites, food, etc.
Let us start by saying Sri Lanka ranked the top country to visit in 2019 by Lonely Planet (and Thailand was not within the top 10)! You wonder why? This does not by any chance mean Thailand is not a great holiday hotspot, but it's just that Sri Lanka has changed over the years to suit the needs of today's travellers.
For years Sri Lanka was stagnated due to the civil war but a decade after the country was freed from the war, it has evolved to a new improved holiday destination with better infrastructure and transport.
Sri Lanka has moved beyond the bog-standard beach holiday to give visitors something more! It's right to say that Sri Lanka is finally receiving its due place on the global tourism map.
If you are looking for a typical holiday with theme parks, nightlife, street food, and mass tourism then Thailand may be for you.
But if you are looking for something beyond the standard or a raw touristic experience then Sri Lanka is your go-to place.
The best thing about Sri Lanka is that it is not specifically customised for tourism in some parts so you will see things as it is.
With the growth in tourism, Sri Lanka hasn't increased its prices but made it more affordable so that you can explore the island on a budget.
Another recent drawback that Thailand is experiencing is the high cost of travelling, since its slowly moving from a budget holiday destination to an expensive travel experience.
Here's our say on Sri Lanka's empty beaches, hiking trails, ancient monuments, religious sites, and mouthwatering food. Is Sri Lanka truly the wonder of Asia? We believe it is and here's why!
Sri Lanka or Thailand? It Should be Sri Lanka
Why choose Sri Lanka?
Golden sunny beaches, rising waves, lush emerald tea plantations, stealthy leopards, majestic elephants, rich history and warm hospitality, all this and more is what Sri Lanka is all about.
Voracious Wildlife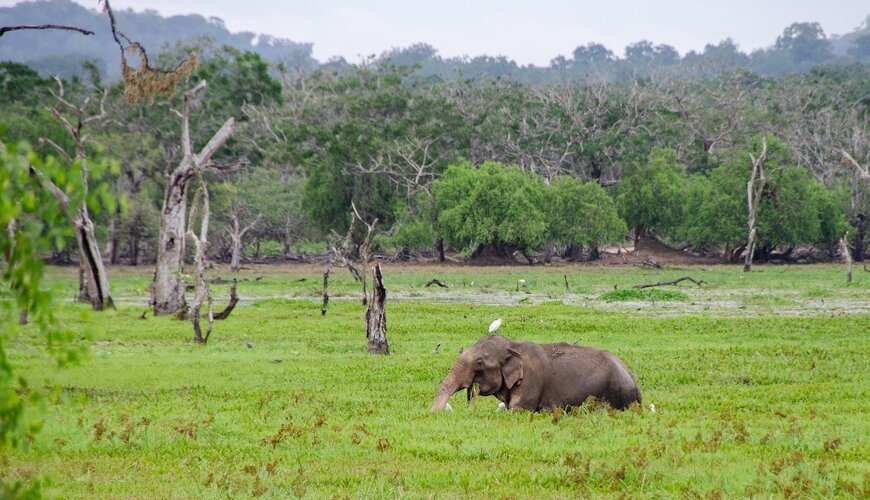 Sri Lanka is home to twenty-six National Parks spread throughout the country. Recognised as a biodiversity hotspot, you will have a unique wildlife experience wherever you go.
The country's only tropical rainforest, the Sinharaja Forest has been designated as a UNESCO World Heritage Site.
Mammals
What's even more fascinating is that when you take a safari in one of the national parks, you get a chance to see close to 90 mammals and out of which 16 are endemic to the country.
You have a chance of sighting elephants, monkeys, leopards, sloth bears, wild boar, spotted deer, sambar deer, giant squirrels, loris, civet cat, porcupine, hares, mongoose, turtles to name a few.
Birds
Sri Lanka is also a bird watcher's paradise, with over 230 resident bird species and a whopping 450 migratory species to be found.
Marine Life
Sri Lanka's oceans boats of a stunning number of sea creatures, including the mighty whales, playful dolphins, unique dugongs, whale sharks, eels, stingrays, and five species of endangered sea turtles.
Myriad of tropical fish along with the elaborate coral reefs make the underworld of Sri Lanka even more captivating.
So if you are looking to explore wildlife in your holiday this is simply a chip of an iceberg of what you will get in Sri Lanka.
Suggested Read: Sri Lanka In September: 5 Best Places To Visit
Rich History and Heritage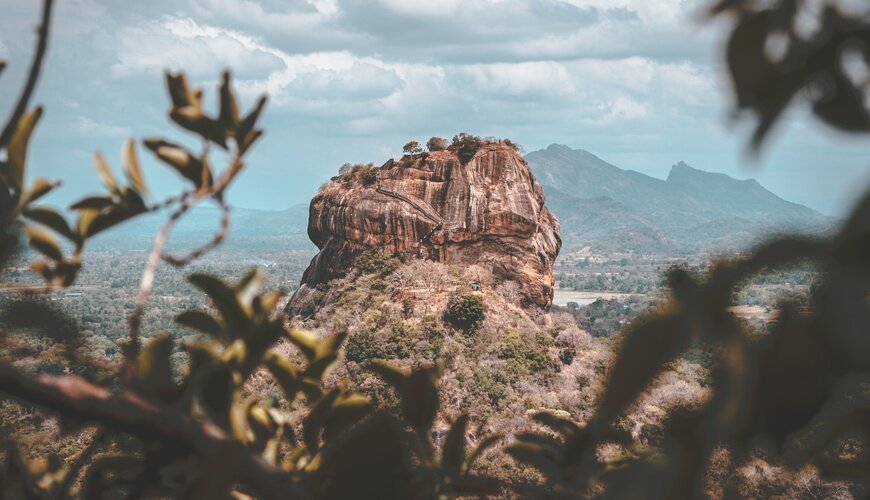 Sri Lanka has a history spanning nearly 3000 years. The country is home to ancient cities including Anuradhapura and Polonnaruwa.
The remains of these once glorious cities with temples, monasteries, palaces, royal hospitals, and advanced irrigation systems are well preserved to date.
Sri Lanka has six archeological sites that have been declared UNESCO World Heritage sites.
– Sacred city of Anuradhapura
– Ancient city of Polonnaruwa
– Cave temple of Dambulla
– Ancient fortress of Sigiriya
– Sacred city of Kandy
– Old town of Galle and the Galle Fort
The enormous stupa remains of ancient palaces and ruins of historical cities in Polonnaruwa and Anuradhapura to the cave temple with ancient murals to the mind blowing architectural splendor of Sigiriya – visitors can experience some of the best historical sites in the world.
In the hill country lays the cultural capital Kandy, home to the sacred Temple of the Tooth that houses the blessed tooth relics of Buddha.
Temple of the Tooth has a distinct architecture, arts, and music. The city of Kandy is considered the protector of Sri Lanka and the bastion of Sinhala tradition and culture.
When you move to the city of Galle on the southern coast Sri Lanka, it is a complete contrast.
Influenced by colonial heritage with the well-preserved Dutch fort, Dutch churches, and Dutch bungalows, it's a unique atmosphere and experience.
Suggested Read: Sri Lanka In July: 5 Best Places To Visit
The Gorgeous Beaches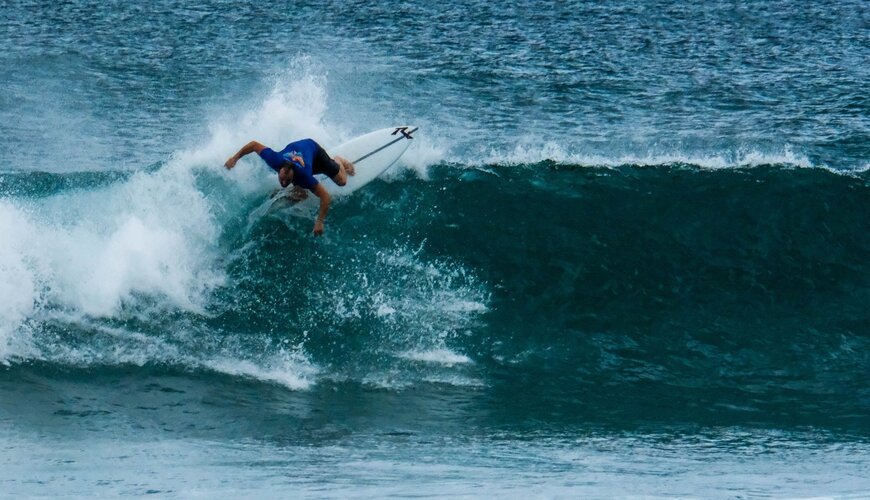 For those you who are travelling to Sri Lanka with the expectations of enjoying the tropical sandy beaches, then you are in for a very pleasant surprise.
Because there's just one word to describe the beaches here – breathtaking! Well, the country is surrounded by the Indian Ocean so you have a list of hotspots to enjoy the sandy beaches.
The country is blessed with more than a thousand miles of beautiful golden beaches fringed with palm trees.
You find a large percentage of luxury resorts and budget-friendly hotels along the coastal belt.
On the south coast you get Bentota, Unawatuna, Hikkaduwa, Tangalle, and Hambantota beaches while on the east coast Kalkudah, Nilaveli, Passikudah, and Arugam Bay are some of the popular ones.
The interesting factor is that the sand and the colour of the water have distinct differences according to the location.
The beaches in Sri Lanka are ideal for surfing, windsurfing, scuba diving, snorkelling, speed boating, paragliding, and deep-sea fishing among many others.
The drive along the south coast consists of interesting stopovers such as ancient temples, turtle hatcheries, woodcraft workshops, batik factories, and sampling exotic fruits and toddy along the way.
Hikkaduwa, Unawatuna, and Mirissa beaches also have a superb party vibe. From all-night beach parties to beach festivals, this is where the nightlife gets pretty happening.
The nightlife in Sri Lanka, may not be on par with some of the cities in Thailand, however, it's not a majour part of the experience.
Those who come to Sri Lanka have different expectations so dancing all night and getting high is not real a big part of their travel itinerary.
The Scenic Hill Capital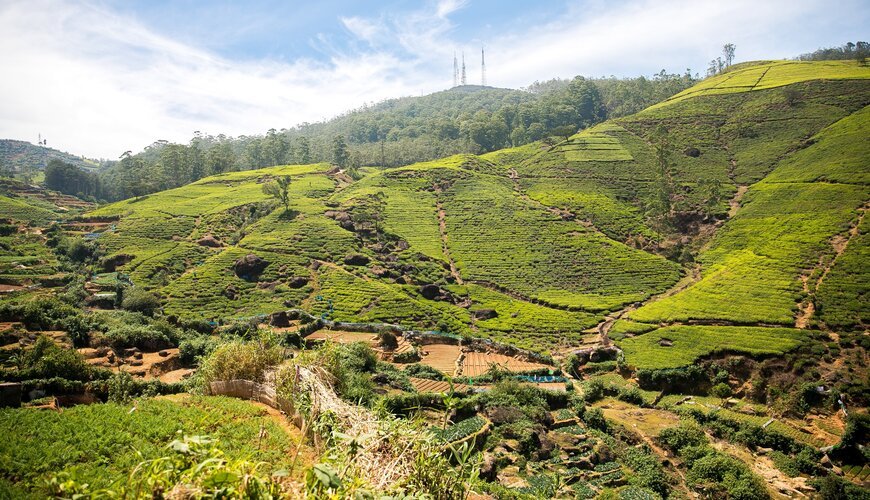 Sri Lanka has always been in the limelight for its beautiful sunny beaches.
However many visitors don't know that there is a part of the country where the spectacular waterfalls plunge over cliffs onto the valleys carpeted by verdant tea bushes, where the climate is always calm and cool, a place with high mountains, charming villages and culturally resilient cities rich in history and spirituality.
One of the major tourist attractions in the hill country, Adam's Peak is a mountain peak at 2243 meters above the ground. There are various beliefs about it distinct to the four main religions of the country.
At the summit of the mountain you find a footprint mark, which the Buddhists believe was left by Buddha on his arrival, the Hindus consider it as a mark of Shiva, the Muslims are convinced that Adam came here after the loss of Eden while the Christian believers think it's the footprint of St. Michael the apostle.
Whatever the religious significance is, it has been a pilgrimage center for over a thousand years.
The drive from Colombo to Nuwara Eliya is quite long but worth it. You pass plenty of lush green teas estates where you can stopover for a soothing cup of freshly brewed tea.
The drive to Nuwara Eliya is a very scenic ride and there's plenty to do see and experience once you get there.
Mouthwatering Food
Food plays a very important role in the local culture. Sri Lankans love to eat and feed others! Sri Lankans are a hospitable bunch, if you visit a local home, you will be offered some type of food with a nice cup of tea.
Many visitors fall in love with the unique Sri Lankan dishes and they simply keep coming back for more.
Unlike Thai cuisine, which is freely available everywhere in the world, Sri Lankan dishes are not yet commonly available around the world.
Almost all Sri Lankan restaurants in the world are owned by Lankans, unlike Chinese or Thai restaurants.
The distinct taste of Sri Lankan food is not easy to master since it's the right use of spices and 'touch' that helps you create certain dishes.
Rice is the staple food of all Lankans. There is not a household in the country that will not enjoy a plate of rice and curry during lunchtime. A typical rice and curry meal is served with plain white or red rice.
The rice is usually accompanied by a curry of fish, poultry, or meat as well as a minimum of two vegetables – which are in forms of curry or fried.
A finely cut salad or 'mallum' as referred to in Sinhala is also part of the meal along with condiments such as chutneys, pickle, and crispy crackers are otherwise known as pappadum.
It's apt to say that Kottu Roti or Kottu is the most popular street food in Sri Lanka. The best part about kottu is the way it is cooked.
The ingredients for kottu include rotti (flatbread) cut into pieces, fish, egg, or meat along with thinly chopped vegetables such as leeks, carrots, shallots, and tomatoes.
All the ingredients are mixed and chopped up with two metal cleavers on what is called a 'kottu table'. Gravy or sauce is added too.
Many tourists love to eat hoppers due to their unique taste and look. There are three main variations of hoppers.
You get the plain hopper, egg hopper, and the sweet honey hopper. Hoppers are made with a batter prepared with rice flour and coconut milk which is poured on to a small round pan (similar to a wok).
Once the batter is poured into the pan it is swirled to make a nice crispy layer and the middle is thick and soft. When cooking egg hoppers a sunny side up egg is placed in the middle. Its served with curries and sambals.
Pol Rotti is another local favourite. It's a flatbread where grated coconut is mixed with the dough. It is usually pan-fried and is crispy on the outside and chewy inside.
Poli Roti is usually served with 'lunu miris', a curry or you can even spread some jam or butter on it. Locals eat it for breakfast, dinner, and sometimes as teatime snacks.
If you are still torn between whether to choose Thailand or Sri Lanka for your holiday, then do more research. What we can promise at T2 Travels Sri Lanka is to give you the best experience if you tour with us.
Check out our short and long Sri Lanka tour packages so that you know what to expect during your holiday in Sri Lanka.