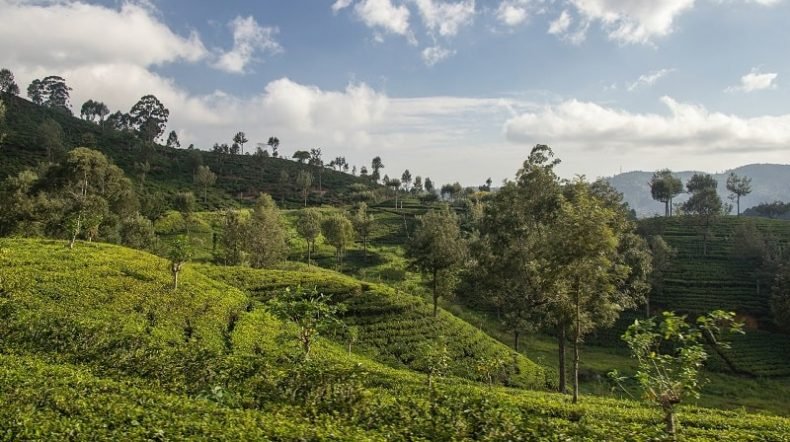 Confused choosing between Sri Lanka or Vietnam for holiday tour? Lush green vegetation, serene sandy beaches, ancient temples and fortresses… The same words you could use to describe both Sri Lanka and Vietnam, but if you are a tourist these two countries offer completely different experiences.
Both countries are very popular destinations in recent years, and you may be facing the question of which one should be your next one? Every traveler when picking their next destination does so by comparing what one or the other has to offer, and which places are worth visiting or things worth doing.
That's how we will compare Vietnam vs Sri Lanka.
Sri Lanka or Vietnam
Vietnam is home to the largest cave in the world, Hang Son Doong. It is accessible for tours, but there is a severe limitation of available spots.
While inside of it, at the tallest ceiling point you can fit a 40-stores building, during 2019 and 2020 only 1,000 tourist permits will be issued.
Sri Lanka, on the other hand, is home to the Golden Temple of Dambulla, a sprawling complex of five caves that are adorned by 2,100 square meters of religious murals, and UNESCO World Heritage Site.
This temple complex was founded in the 1st century BC, but there is evidence of human habitation from prehistoric times.
Except this cave complex, Sri Lanka can boast with Fa Hien Cave and Balilena, caves which were inhabited by humans as early as 35,000 thousand years ago.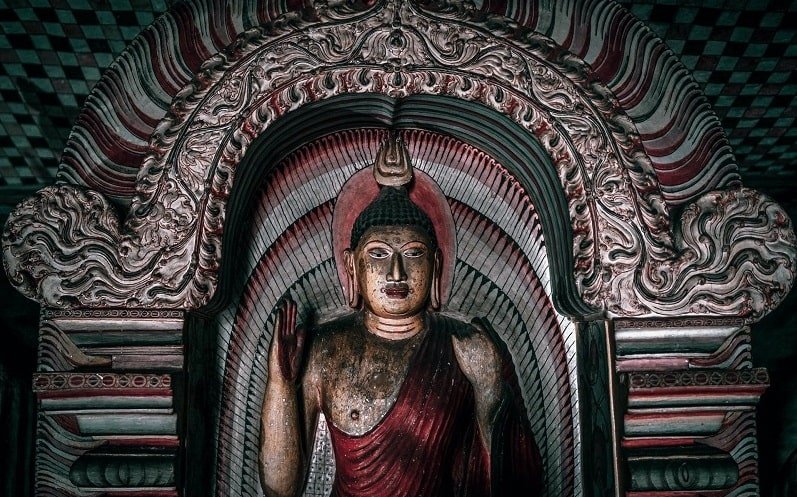 One of the most interesting historical places in Vietnam is My Son. A complex of 70 Hindu temples built at different dates between 4th and 13th century AD.
Most of them are dedicated to Lord Shiva, and in present-day are in various stages of preservation.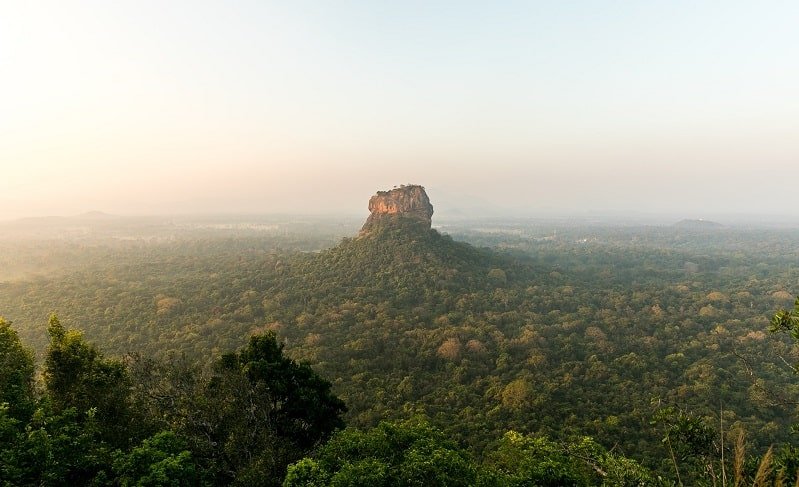 Sri Lanka also has interesting places worth visiting. Thuparamaya is the oldest Buddhist temple on the island, dating back to the 3rd century BC.
The ancient city of Anuradhapura was the capital of Sinhalese from the 4th century BC until the 11th century AD and features one of the most complex irrigation systems of the ancient world.
But, the most stunning ancient ruins are definitely of the ancient city Sigiriya. Built on top of the 200 meters tall rock called Sinhagiri, the Lion's Rock, in the 5th century AD.
The entrance to the fortress is straddled by a pair of lion's paws taller than the average person. Lion's Rock is surrounded by remnants of the elaborate system of water gardens, moats, and artificial lakes built during the time of inhabitation of Sigiriya.
The most popular natural attraction in Vietnam is Ha Long Bay. This bay of emerald green waters is filled by more than 2,000 towering islets of various sizes and is a UNESCO World Heritage Site.
This bay is home to 14 endemic plant species and around 60 endemic animal species.
Sri Lanka also has some stunning natural attractions which are worth seeing at least once in a lifetime, So Sri Lanka wins the Sri lanka vs Vietnam battle for natural lovers.
Yala National Park is the second-largest national park on the island, covering almost a thousand square kilometers.
It is considered as one of the most diverse natural parks in the world, and a place with the highest density of leopards in the world.
Part of the national park is Sithulpawwa Rajamaha Viharaya, a Buddhist temple dating back to the 2nd century BC.
Mirissa in Sri Lanka is a very popular whale-watching spot. During the season seeing the blue whales is almost guaranteed, but it is also possible to see other species.
Sperm whales, orcas, Bryde's whales, but also a spinner and striped dolphins. Sri Lanka is also home to some stunning mountainous regions.
Adam's Peak is a 2,243 meters tall mountain located in the interior of the island. Known for the sacred footprint, in the Buddhist tradition of Buddha, in the Hindu tradition of Shiva, and in Christian and Islamic tradition of Adam.
This biodiversity hotspot is a UNESCO World Heritage Site.
Apart from the religious and spiritual significance in the four largest religions of the world, this place with the rolling green hills at its foot is a spot of immense beauty.
Sri Lanka and Vietnam are both countries of some stunning and beautiful places which are worth visiting. But, if you are choosing between Sri Lanka or Vietnam to visit one of them you should definitely pick Sri Lanka.
It is a country of very rich cultural history, magnificent landscapes, awe-inspiring sights and warm and welcoming people.
This island was known by Arab and Persian travelers as Sarandib, which is the origin of the word serendipity. And if you decide to visit it, you will experience many pleasant discoveries, which could be planned in advance.
And for such plans you should choose T2 Travels Sri Lanka, premier travel agency in Sri Lanka which offers several types of Sri Lanka tour packaged and custom travel packages which include hotel and travel accommodations.
So answer for the question Sri Lanka or Vietnam? is Sri Lanka.