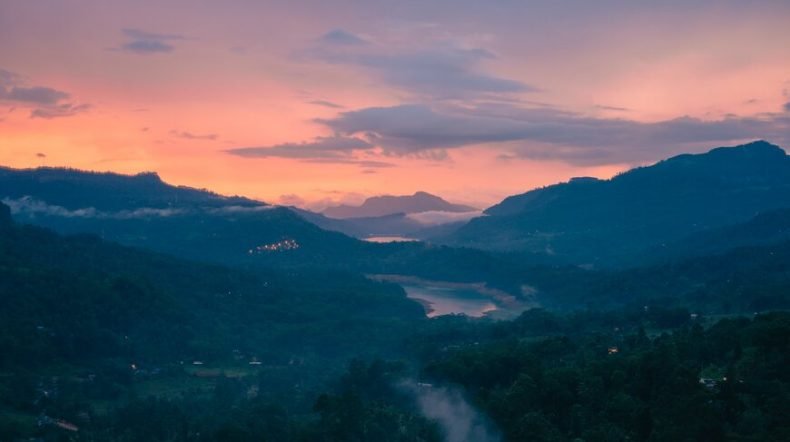 Looking for Sri Lanka tour packages from Oman? The Indian Ocean is said to be the pearl laden, due to many astonishingly beautiful exotic islands, but among them as a proper jewel stands out Sri Lanka.
The island of ancient civilization, astoundingly lush nature and warm welcoming people. If you are planning a 5 or 7 days vacation, Sri Lanka is a country you must visit.
Besides enjoying some of the most beautiful sights in Southern Asia, you will enjoy some of the best cuisines.
Though the western style restaurants are available, dominant are traditional curries, made with fish, chicken, mutton or vegetables and lentils.
Since the 8th century, Sri Lanka had strong trading relations with the Arabian world, exporting spices and exotic animals. And being a dominantly Buddhist country, you will find here traditional dishes like nowhere else, exquisite little pieces of art on a plate filled with a multitude of flavors and aromas.
Sri Lanka is a country with many wonders you can explore and many sights that will astonish you but will never feel strange.
Sri Lanka Tour Packages From Oman – Option 1 (5 Days)
Sri Lanka is a country of lush nature and legendary kings and their adventures, most notable being epics Ramayana and Mahabharat.
So, if you are planning a five days vacation, maybe the best way to experience this country is by having an adventure of your own through its jungles and forests.
Day 1 – Kitulgala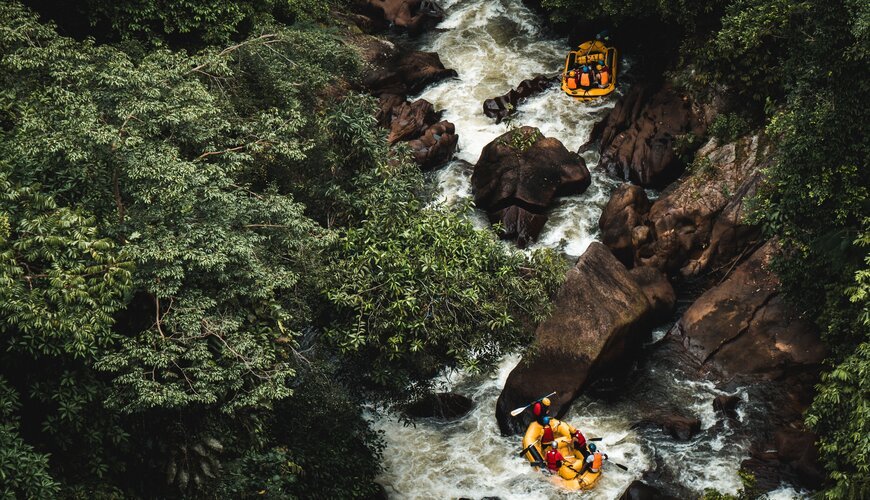 A small town on the banks of Kelani River is one of the top adventure and ecotourism spots in Sri Lanka. It is located in one of the wettest parts of the island and thus surrounded by the most verdant green hills.
It is very popular for both white-water and flat-water rafting. The nearby rain-forest is a very popular trekking spot, and many smaller rivers, streams, and waterfalls provide excellent adrenaline-pumping opportunities.
Waterfall abseiling, stream slides, cliff diving in natural pools, and many other activities are very popular among the visitors.
If you are more in the mood for a bit laid back and less exciting activities, this is also a very popular spot for bird watching and canoeing.
Close to Kitulgala is also Peak Wilderness Sanctuary with world-famous Sri Pada and Horton Plains National Park with the World's End, which makes it an excellent base for exploring these two mountainous ranges.
Suggested Read: Sri Lanka In March: 5 Best Places To Visit
Day 2 – Sinharaja
Sinharaja is a forest reserve and UNESCO World Heritage Site, due to a high level of biodiversity. It is considered to be one of the last virgin tropical rain forests in Sri Lanka.
It is home to the high number of endemic species of Sri Lanka. Around 20 bird species, of 26 endemic to the island, can be seen here.
Sinharaja is very popular among people wishing to experience the unspoiled and untouched nature of this country.
The thick forest obscures the view of animals whose path you might cross, but with a little bit of luck, you could see a leopard, sloth bear, Sri Lankan elephants or endemic deer species.
Suggested Read: Sri Lanka in February: 5 Best Places to Visit
Day 3 – Udawalawe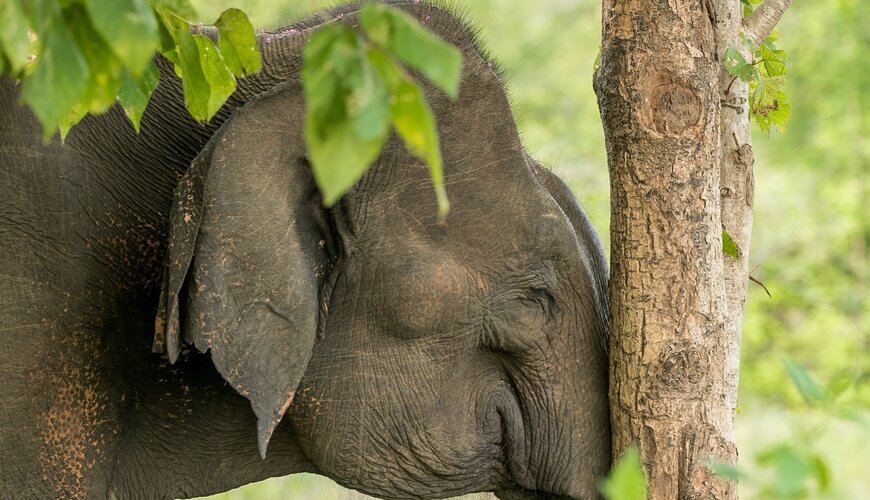 Udawalawe is a national park best known for the wild population of Sri Lankan elephants and habitats of water birds. It is mostly a wet grassland area, which makes excellent scenery for wildlife watching.
Along with elephants, sambar deer, wild water buffalos, jackals, monitor lizards, crocodiles, sloth bears, and occasional leopard can be seen here.
According to many safaris lovers, Udawalawe is a much more beautiful safari spot than the more famous East African national parks.
Day 4 – Galle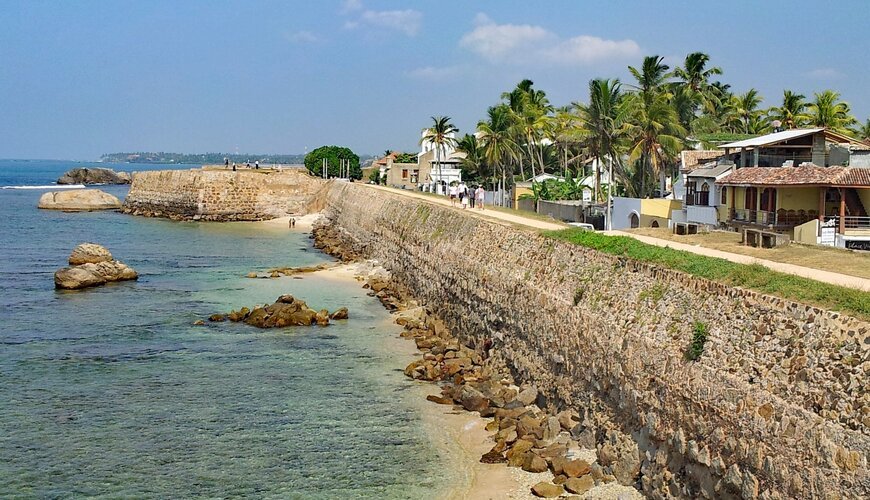 A relatively small coastal fort, originally erected by Portuguese colonists in the 16th century but vastly expanded in the 17th by Dutch, is astoundingly well preserved and has a reputation as the best-preserved and most popular in Sri Lanka.
Today it lives its second life as a historical monument and a UNESCO World Heritage Site.
Many of the old colonial buildings have been restored to their former glory, and the function of some has been changed.
One such is the Old Dutch Hospital which is today a very popular shopping and dining district.
But also the National Maritime Museum located in Dutch Warehouse from 1671, and the National Museum of Galle situated in the Dutch commissariat store from 1656.
Of the colonial-era buildings that have preserved the original function, most popular are the houses of prayer, Meera Mosque, All-Saints Church, and Dutch Reformed Church.
Day 5 – Colombo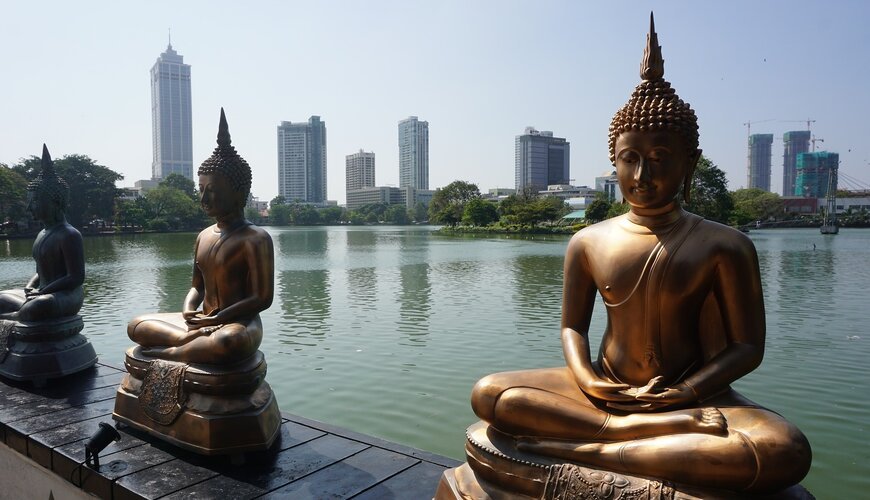 The largest city and main business center of the island is one of the most diverse and most colorful places in Sri Lanka. In it, you can explore what Sri Lanka was in the past and what it is today.
Among the visitors, very popular is the National Museum located in an old colonial-style building and hosting collection of artifacts that covers most of the history of the island, from prehistoric stone tools to the golden throne of the last Sinhalese kings.
One of the most popular activities is exploring the bustling streets of historic markets neighborhood of Pettah, which is today very popular for the beautiful floating markets, but also for the Jami Ul-Alfar Mosque.
Sri Lanka Tour Package From Oman – Option 2 (7 Days)
If you are planning a seven days vacation in Sri Lanka, you can choose to expand the 5 days package with a visit of Campbell's Lane Forests Reserve.
Day 6 & 7 – Campbell's Lane Forests Reserve
The protected forest area located north of one of the ancient capitals of Sinhalese civilization is one of the most beautiful areas in Sri Lanka. Rich, lush green hills provide a perfect scenery for relaxation and enjoyment.
It is located halfway between mist-covered peaks of Knuckles Forest Reserve and the city of Kandy, making it a perfect base for exploring these two places.
Kandy is a former capital and home to the Temple of the Sacred Tooth Relic, probably the most important place of worship of Sri Lankan Buddhists.
So book Sri Lanka tour packages from Oman T2 Travels Sri Lanka.