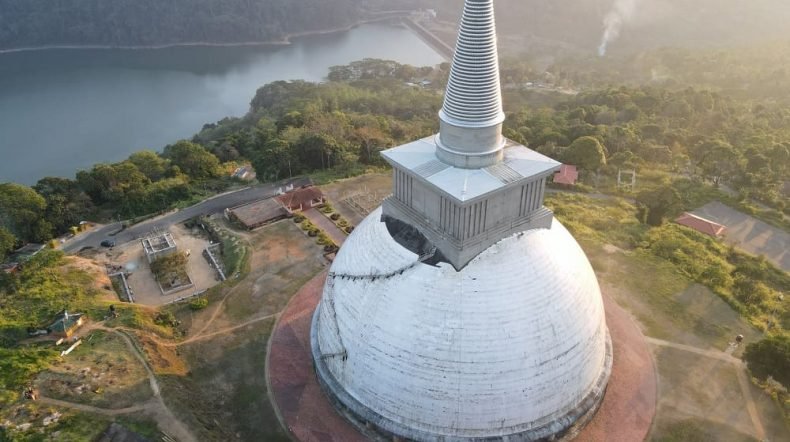 Looking for Sri Lanka tour packages from Saudi Arabia? Considering of visiting Sri Lanka for your upcoming vacation from Saudi Arabia?  Let us give you some fine insight in planning your stay in the tear drop island by spotting the world famous tourists locations.
We have listed here two sample packages for your reference, so as you can decide how you would like it to happen either by organizing the tour for 5 days or 7 days.
Sri Lanka Tour Packages from Saudi Arabia
Option 1 – 5 Days
Day 1 – Kandy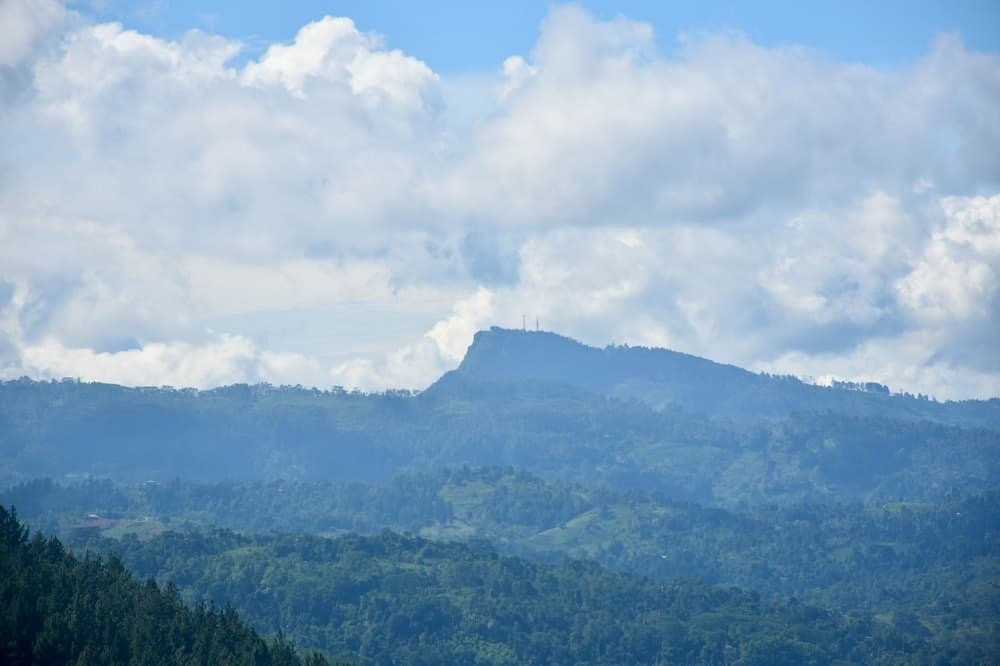 Kandy is where the Sri Lankan version of majesty is. Kandy is a complete tourist showcase that is generously presenting you a vivid picture about the ancient glory in past Sri Lanka.
It is featuring dynamic values in its cultural, historical and natural significances. Kandy is a top listed destination in Sri Lanka that portrays a fine images of the splendor that it is nestling.
Highlights in Kandy
Visit the holly palace, the temple of tooth.
Enjoy sometimes in the Royal Botanical Gardens.
Proceed with the mesmerizing Kandy city tour.
Suggested Read: Sri Lanka 10 Days Package
Day 2 & 3 – NuwaraEliya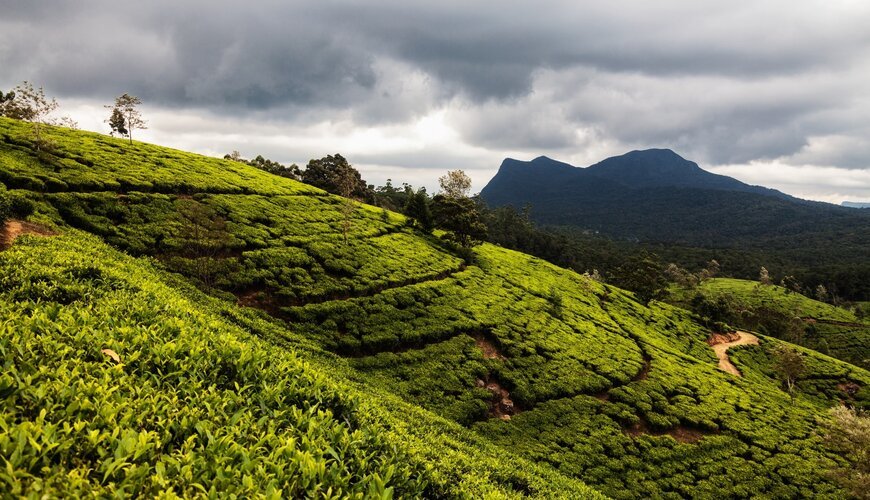 NuwaraEliya is famed and favored by the both local and international tourists. That's where known as the "little England" in Sri Lanka.
You will surely fall in love with each every corner of this magical city that is enriched by breathtaking waterfalls, lush mountain ranges, tea plantations and many more.
Highlights in Nuwaraeliya
Taste the real feel produces by the world known Ceylon tea.
Stop by the enchanting waterfalls and let us hear which one was your favorite is.
Take some times to enjoy your evening time at the Gregory Lake.
Hike in the Horton Plain and enjoy the scenic viewpoints.
Suggested Read: Sri Lanka Itinerary 1 Week
Day 4 – Bentota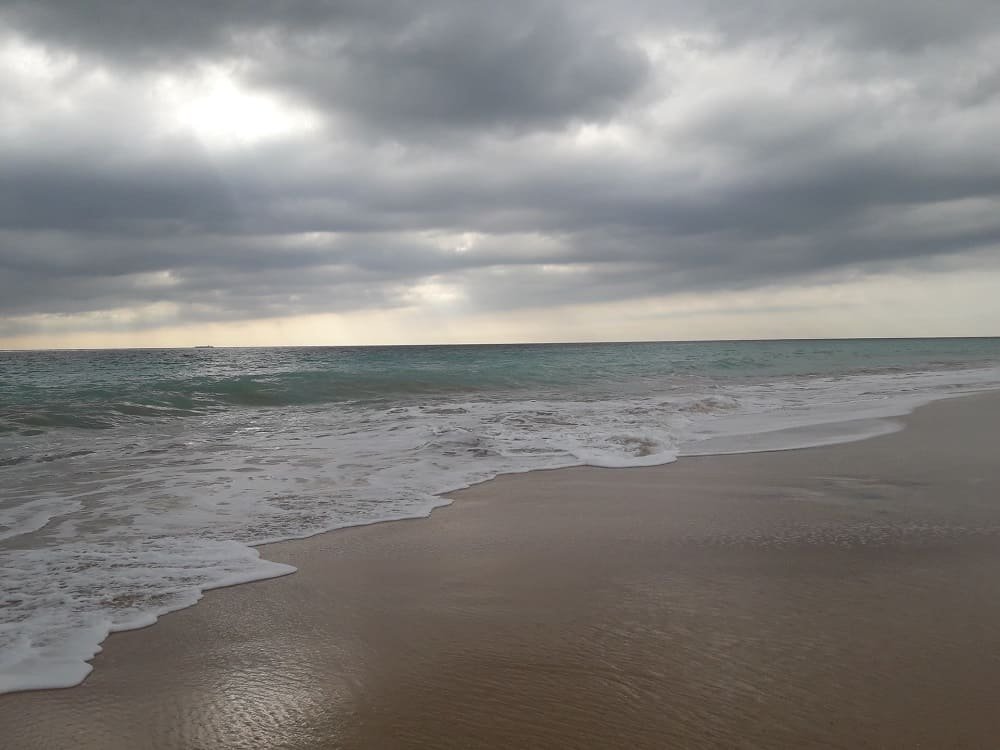 If you would like to add a touch of a beach feeling to the diaries of the paradise island, have some days in your stay to explore the celebrated beach location that considered as the crown jewel of the down south coastal kingdom.
Bentota is not just about the beaches, it offer you a wide range of cozy hotels, and the restaurants serve delicious dining options. Bentota is kind of vacation which everyone needs.
Highlights in Bentota
Have some fun time by enjoying the watersports.
Witness how the sun is shading right above the Madhu River.
Feel bless to behold the cinematic effects create by the sunset at Bentota.
Suggested Read: Sri Lanka Itinerary 3 Weeks
Day 5 – Colombo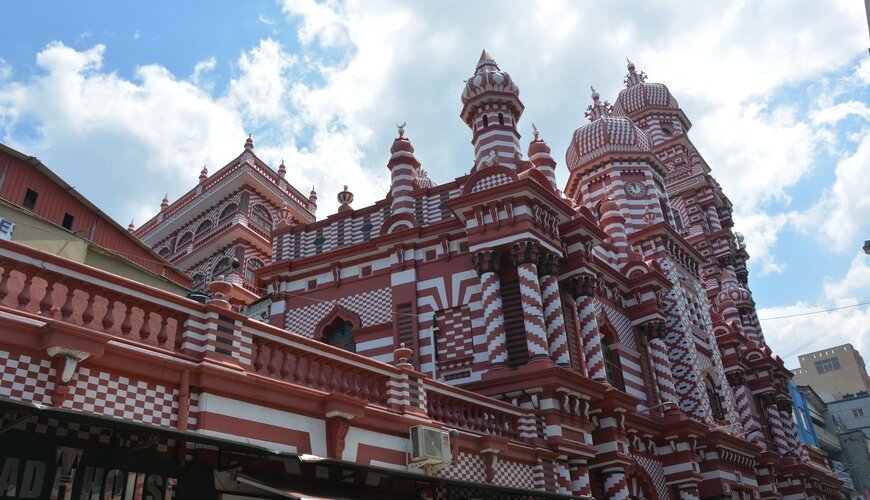 Colombo is where the commercial capital is. Homing a huge variety of finest city hotels and restaurants, Colombo is ready to arrange you an official good bye to your most memorable stay with a touch of Sri Lankan feelings.
Highlights in Colombo
Proceed with the Colombo city tour.
Find out the best places for a scenic picture session.
Try out international recipes spiced in Sri Lankan style.
Get the best for the best price from your most awaited shopping tour.
Suggested Read: Sri Lanka Tour Packages
Option 2 – 7 days
Day 1 – Negombo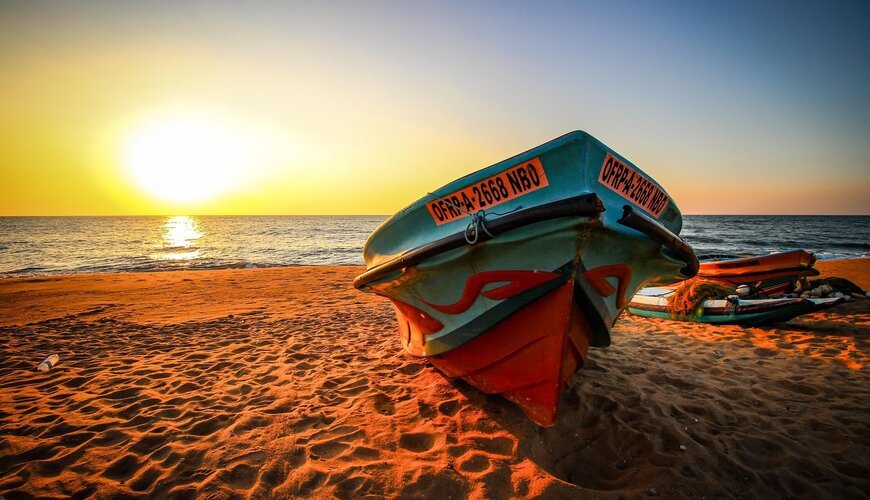 Negambo would be the ideal place to refresh yourself with some sea breeze and have a good rest to commence your long journey from the following days. Located at a fair distance from the Colombo International airport, Negambo is just 20 minutes reach from the airport.
Negambo is serving you a wide range mouthwatering sea food dishes with a fine blend of the best spices taken from the local cuisines.
Highlights in Negombo
Enjoy the sunset at the famous brown's beach.
Stop by at the historical monuments left by the Dutch invasions.
Stroll on the stylish roads to find the best gifts shops and cafes.
Suggested Read: Sri Lanka Honeymoon Packages
Day 2 – Dambulla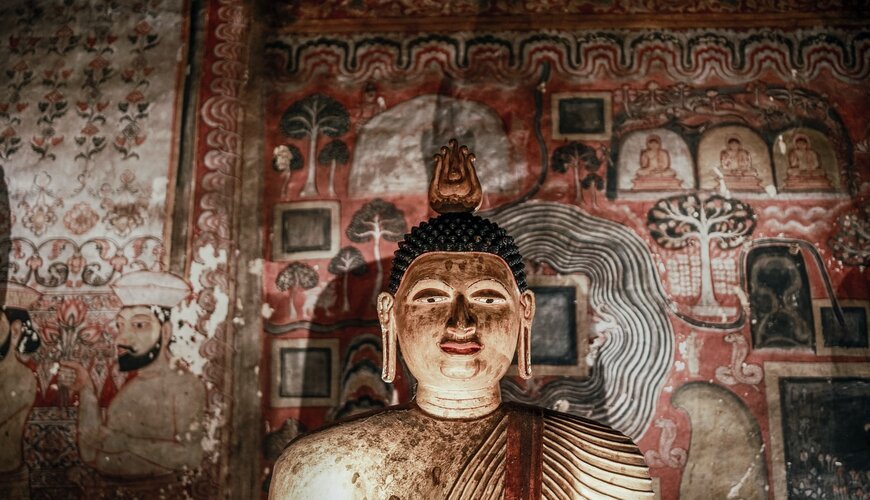 A historical gateway that connects with many chronological wonders. Dambulla is surely a magnificent dome which preserving and presenting dynamic historical and cultural values that link up with the heartbeat of the nation who claim for a history that run back even before 2000 of years.
Highlights in Dambulla
Visit to the temple of tooth.
Amaze with the sensuality that present by the Buddhist monuments.
Stop by at the most picturesque Dambulla cave temple.
A visit to the Royal Botanical garden will fill your album with some colorful scenes.
Suggested Read: Sri Lanka Wildlife Tour
Day 3 – Sigiriya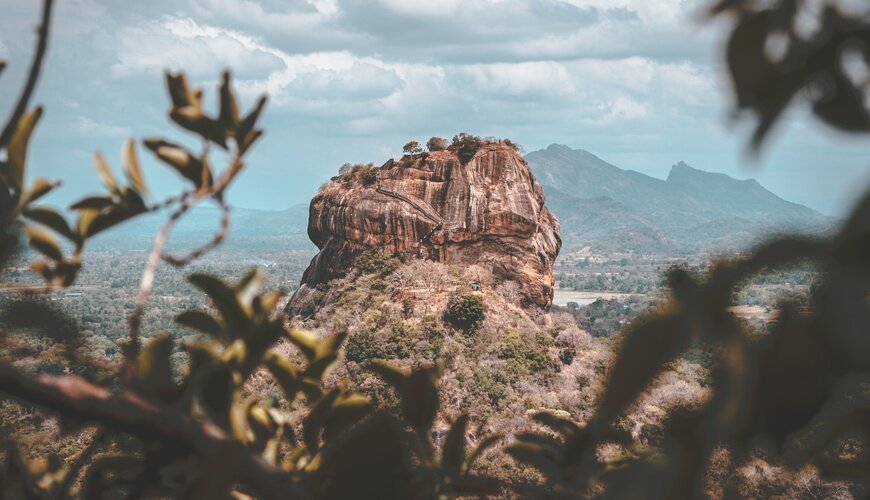 Sigiriya is a regal escape that merge with the destination of Dambulla. There are so many sights and activities offering by Sigiriya that make your stay in the paradise island an unforgettable one.
Sigiriya has been a late kingdom back then in Sri Lanka that has been a prosperous monarchy not just in wealth but in many artistic aspirations as well.
Sigiriya is a leading tourist's destination and also can recommend as a top listed must visit one.
Highlights in Sigiriya
Admire the sunset from the Sigiriya rock fortress.
Learn about the pulse of the island nation by exploring the village tour.
Keep some space from your time to visit Polonnaruwa also during your stay.
Suggested Read: Sri Lanka Food Tour
Day 4 – Ella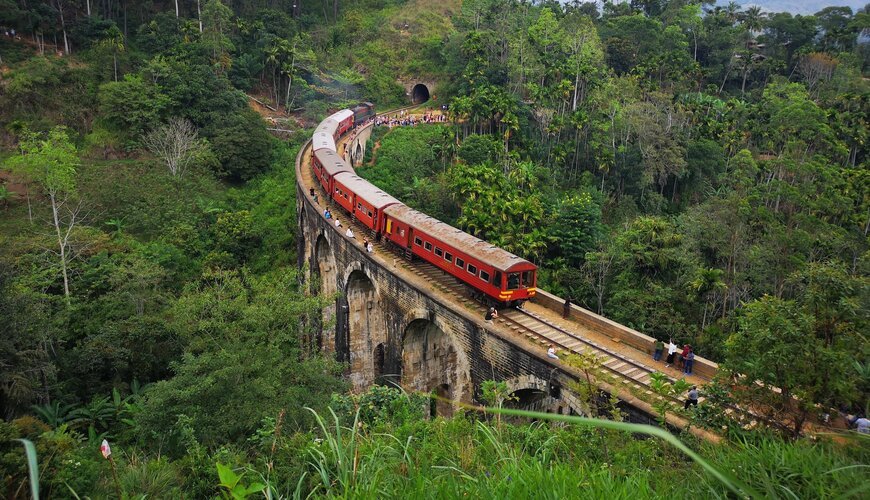 Knowing as one of the romantic destinations in Sri Lanka, Ella is quite a spectacular with seamless tea plantations and pictures waterfalls everywhere you visit. Ella will make sure to keep your thoughts and vibe chill throughout your stay.
Ella is full of natural, historical and cultural significances and so as the only thing that you may worry during the stay in Ella is that your days would not be enough discover the best of Ella.
Highlights in Ella
Visit the 9 Arch bridge.
Enjoy the thrilling viewpoints from the enigmatic Mini Adam's peak and the Ella rock.
Try out a natural bath at a safest point in Ella.
Trak the most scenic waterfalls.
Suggested Read: Sri Lanka Itinerary For December
Day 5 – Yala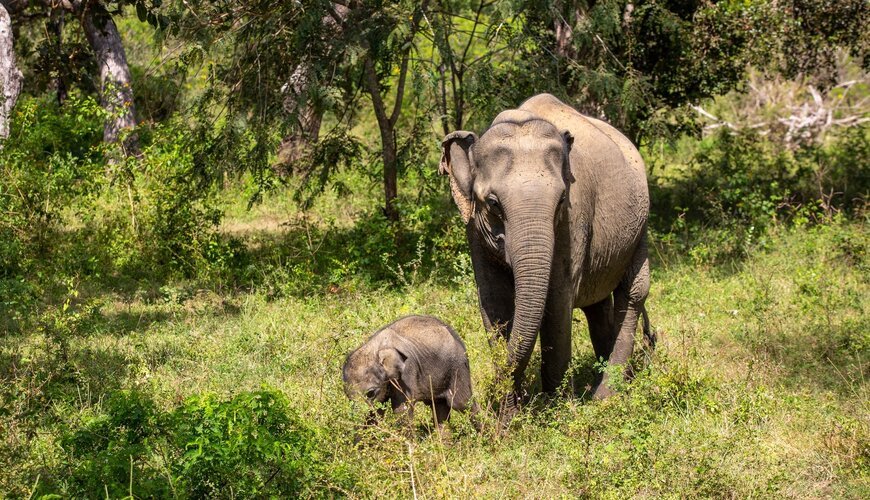 Yala is one of the most world famous and universally embraced wildlife destinations that take you to a pensive, calm and quit viewpoints where you can absorb the best natural shots of wildlife. It is a destination that keeps you connected with nature physically and spiritually.
From around 22 of national parks in Sri Lanka Yala is generously covering a larger amount of species of flora and fauna. The diversity of the wildlife that come across you is very much noteworthy at this mesmeric wildlife arena.
Highlights in Yala
Enjoy an existing safari session reconnoitering the largest gatherings of wildlife explore.
Visit the scenic viewpoints in Kirinda beach.
Try out a camping session at the border of the Yala sanctuary.
Suggested Read: Best Time To Visit Sri Lanka
Day 6 & 7 – Galle
Two days stay at the bewitching capital of Galle would surely bring so much of memories to your stay in the paradise island. Galle is a must visit destination in Sri Lanka that adore the down south coastal line of the tear drop island.
Galle has quite a lot to entertain your holiday. Apart from the mesmeric sun, sand see moments you can also explore a series of cultural and historical highlights as well.
A relaxing stay at the beach itself will sooth your moods and vibes yet keep some space in your diaries to visit the famous attractions based in Galle.
Highlights in Galle
Get the best shots of Galle city tour.
Enjoy some trilling water sport session.
Galle has an alley of fascinating marine life points.
Visit the Rumassala temple and get amazed by the tempting sunset.
We have listed here two sample tour options organizing by the T2 Travels Sri Lanka. T2 Travels Sri Lanka has earned a remarkable success in making the envisioned holiday plans a realistic one as leading travel agency in Sri Lanka.
Contact us to arrange Sri Lanka tour packages from Saudi Arabia, Let us hear how we can create the best memories in your favorite destination.