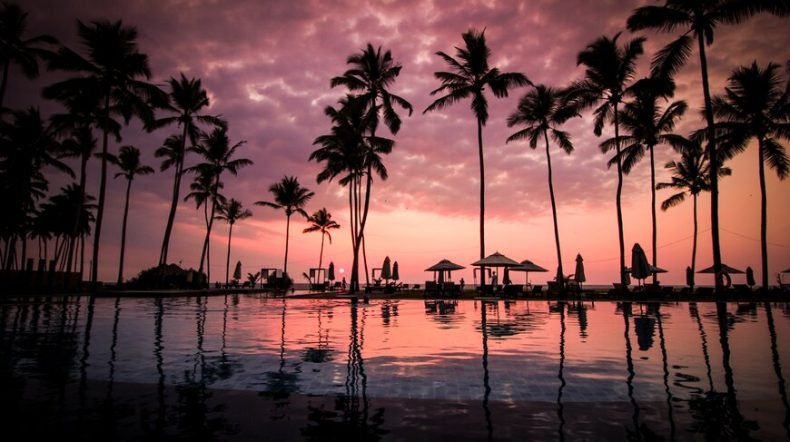 Looking for Sri Lanka tour packages from Tamil Nadu? Once upon a time Tamil Nadu and Sri Lanka were connected by Rama Setu, the land bridge that existed until 1480 when a cyclone has washed away parts of it.
According to the epic Ramayana it was built by Rama so that his army of Vanara could cross the sea and rescue his wife Sita from the Rakshasa king, Ravana.
Though the Tamil Nadu and Sri Lanka are no longer physically connected, a spiritual, cultural, and historical connection still thrives.
If you are looking for a place for your next three or five-day vacation, this paradise-like island might be a perfect place for you.
Kilometers long beautiful beaches, lush green hills, and a friendly local population, of which many are native Tamil speakers; will make you feel welcomed and provide a perfect setting for relaxation or recreation.
We would like to present to you two packages, a 3 days Sri Lanka tour, and 5 days Sri Lanka package options, where you can enjoy, rest and explore the present and history of this beautiful country.
Sri Lanka Tour Packages From Tamil Nadu – Option 1 (3 Days)
For when you need one long weekend, to get away from the everyday world and recharge your batteries by exploring new places and broadening your horizons. A quick escape to the tropical island of Sri Lanka might be the best thing you could do.
 Day 1 – Kandy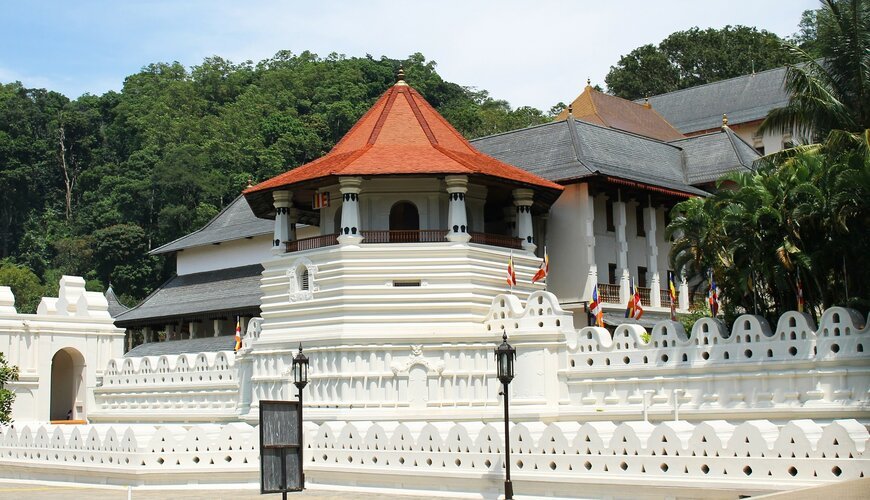 The last capital city of ancient Sinhala kingdoms, Kandy is one of those historic cities one should visit.
The Royal Palace complex, situated on the banks of Kandy Lake, today hosts the National Museum of Kandy in which extensive collection of artifacts from the Kandian period is on display.
Part of this complex is also the Temple of the Sacred Tooth Relic, in which is kept a relic of Buddha's tooth. Among the attractions of Kandy as most popular stand out the Royal Botanical Gardens and the Udawattakele.
Royal Botanical gardens are housing more than 4,000 different plant species, and their collection of orchids is world-renowned.
Just above the Royal Palace is a sloppy hill where the Udawattakele forest reserve is sprawling over 104 hectares situated in the center of the city.
According to the ancient chronicles, in a cave in this forest lived in ancient times brahmin Senkanda, after whom the city was originally named Senkandagalapura.
Besides the attraction of the city, Kandy is often used by visitors as a base for exploring other nearby attractions. The Knuckles Mountain range is a very popular trekking spot located just 35 kilometers north from Kandy.
Another very popular place, just 16 kilometers from Kandy, is the Sri Muthumariamman Temple in nearby Matale, a kovil dedicated to Mariamman.
Suggested Read: Sri Lanka In December: 5 Best Places To Visit
Day 2 – Bentota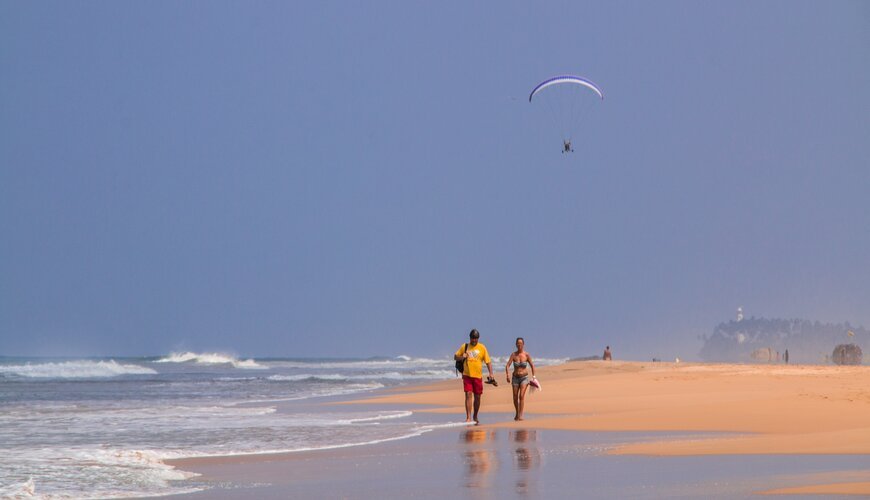 Bentota is a resort town located on the eastern coast of Sri Lanka, very popular among both visitors and locals for its beautiful golden beaches and clear azure waters that provide excellent playgrounds for all beach and water activities.
From surfing and scuba diving near the Cinnamon Island to waterskiing, mono skiing and banana boat rides at Bentota Beach.
But if you are looking for a more laid back beach experience Bentota, due to its location, offers stunningly beautiful sunsets that you can watch while languidly enjoying at one of the most serene and unspoiled beaches in Sri Lanka.
And if you are looking to improve and rejuvenate your mind, body, and soul; many of the seaside resorts provide Ayurvedic treatments and wellness programs.
Suggested Read: Sri Lanka Tour Packages from Chennai
Day 3 – Colombo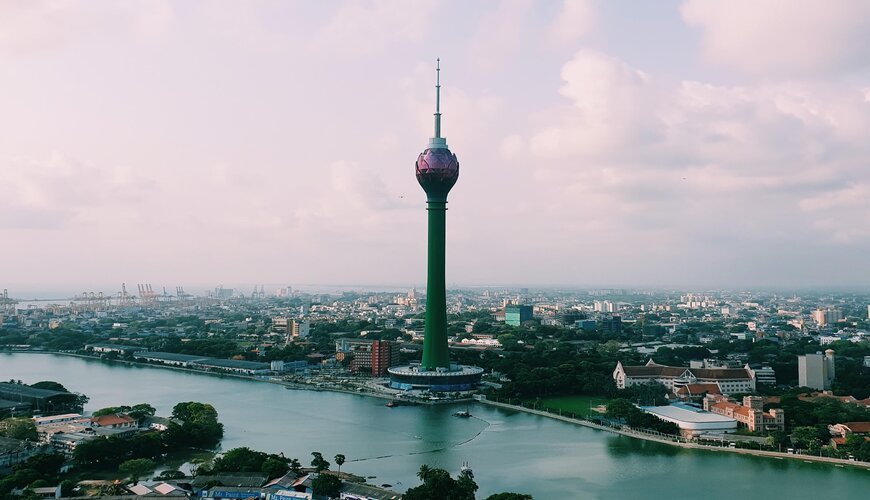 The largest city in Sri Lanka is one of the places where its essence is condensed and present in every nook and cranny of the city.
It is ethically the most mixed city in Sri Lanka, with Buddhists, Hindus, Christians, and Muslims; living side by side.
The most popular areas of the city are the Fort area and the Pettah neighborhood. Among the beautifully restored colonial-era buildings of the Fort area is the location of the National Museum.
It is the largest museum in Sri Lanka and hosts a collection of artifacts dating from prehistoric times till the modern days.
Among the artifacts most popular are those from the Kandian period, which include the golden throne and other regalia.
One of the most prominent attractions of Colombo is the Sri Kailawasanathan Swami Devasthanam Kovil, also known as Kapikaawatha Shivan Temple.
Constructed in the 18th century by a group of Chetti traders, this temple is dedicated to Ganesha and Shiva.
Suggested Tour: 4 Days Sri Lanka Tour Packages
Sri Lanka Tour Package From Tamil Nadu – Option 2 (5 Days)
If three days are not enough for your needs we suggest you pick our 5 days package. Besides the offer included in the 3 days package, it includes a stay in Nuwara Eliya, one of the most picturesque places in Sri Lanka.
Day 4 & 5 – Nuwara Eliya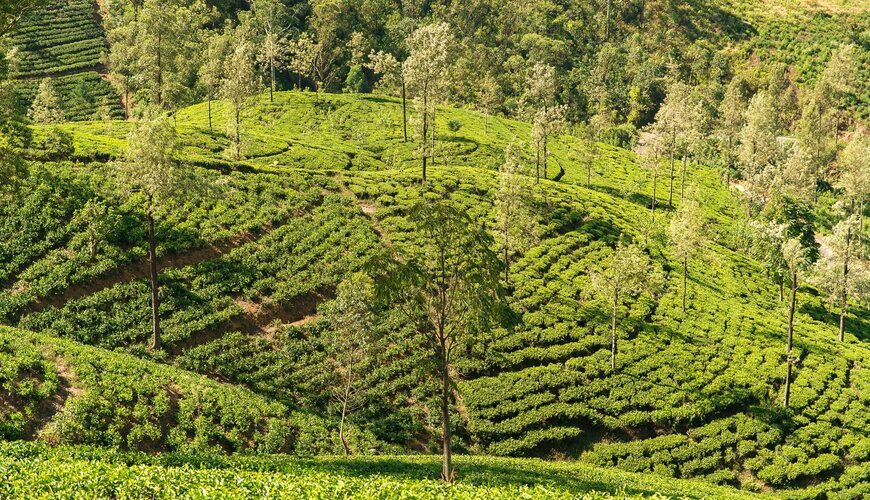 Located at 1,868 meters elevation above the sea level, Nuwara Eliya is one of the most important places for tea production in Sri Lanka.
Its temperate climate is very favorable for slow-growing tea plants but was also very favored by the British during the colonial era, finding here a retreat from the heat of plains.
Because of many examples of colonial-era architecture, it is also known as Little England.
Among the most popular attractions are guided tours through tea factories and plantations, where visitors can learn about the history and methods of tea production in Sri Lanka, but also have a cup of some of the best teas in the world.
Just five kilometers from Nuwara Eliya is located one of the most interesting places in this area.
The Sita Amman Temple, arguably the only temple in the world dedicated to Sita, wife of Rama.
According to epic Ramayana, this is the place where the ten-headed king Ravana has kept Sita as a prisoner.
According to the legend, on the banks of the nearby stream in which Sita took baths are embedded in stone footprints of Lord Hanuman.
The legendary Lanka. Once upon a time ruled by a legendary king, Ravana is one of the places everyone should visit at least once in their life.
Rich history and culture, which intertwines with myths and legends, lush and stunningly beautiful nature, are amazing and enchanting visitors from around the world to come back again.
To visit this enchanted island book a 3 or 5 days Sri Lanka tour packages from Tamil Nadu with T2 Travels Sri Lanka, and travel to places where legends and present days meet.