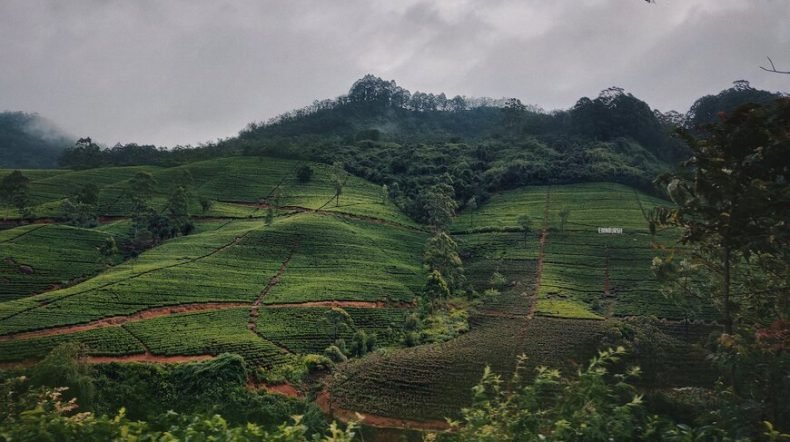 Looking for Sri Lanka tour packages from Trichy? Though Tamil Nadu and Sri Lanka share a deep historical and cultural link, if you are a first time visitor to this island you may not know what are the best places to visit.
This island often called the Pearl of Indian Ocean, has a lot to offer to its visitors. If you are in need of a 3 or 4 days escape, Sri Lanka is the best place to recharge your batteries.
With a history going far back to the legendary times of epic Ramayana, rich and diverse nature, and open and welcoming people, Sri Lanka has something for everyone.
Sri Lanka Tour Packages From Trichy – Option 1 (3 Days)
Take a long weekend vacation in Sri Lanka, and recharge your batteries by touring three great cities of this island. Ancient capital Kandy, beautiful beach resort town Bentota, and vibrant modern city with deep roots in past Colombo.
Day 1 – Kandy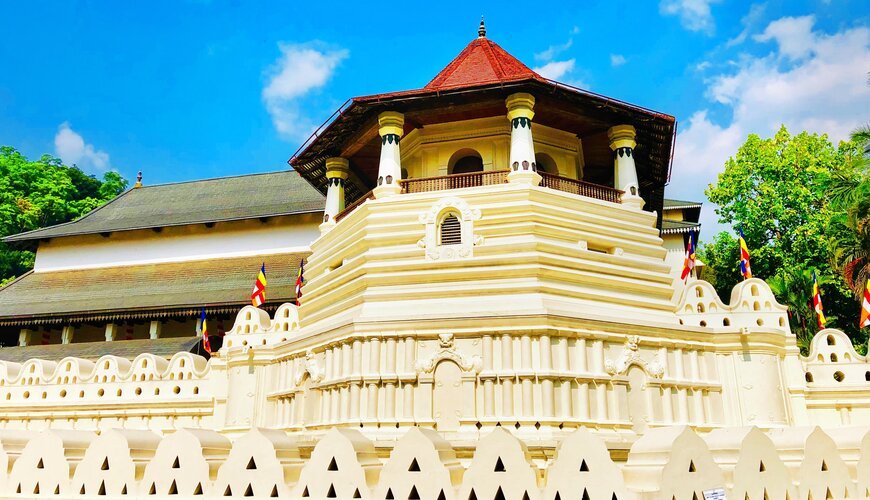 The history of Sri Lanka is most often divided into three periods named after the most influential kingdom of the day. Anuradhapura, Polonnaruwa, and Kandian period.
One of the most important monuments from the period when Kandy was the capital of the Sinhalese kingdom is the Royal Palace complex.
Rising above the shore of man-made Kandy Lake, it is a fine example of the architectural style of the bygone era. Part of it is the Temple of the Sacred Tooth Relic, the relic of the tooth of Buddha.
Just 16 kilometers from the Royal Palace is one of the most famous Hindu temples in Sri Lanka, the Sri Muthumariamman Kovil dedicated to Mariamman.
It is famous for Raja Koburum, Gopuram 33 meters tall which makes it one of the tallest on the island. Its 1008 statues were built by more than a hundred craftsmen from Tamil Nadu.
Suggested Read: Sri Lanka In December: 5 Best Places To Visit
Day 2 – Bentota
he golden beaches and crystal clear blue waters have been the main attraction in Bentota for ages. And these two make it a perfect spot for relaxation and watersports enjoyment.
Many of the resorts that line the shore, offer an excellent range of various Ayurvedic treatments and wellness programs.
Even if you are in perfect and balanced health, you will be able to find something to provide you relaxation and recuperation from the stress of everyday life.
But if you are looking for a more active vacation, Bentota has a lot to offer. The coral reef near Cinnamon Island is a very good scuba diving spot. And the nearby breakers make this spot also a very popular surfing location.
If that's not enough for you, there is also waterskiing, monoskiing, and banana boat rides available.
Suggested Read: Sri Lanka In January: Best 7 Places To Visit
Day 3 – Colombo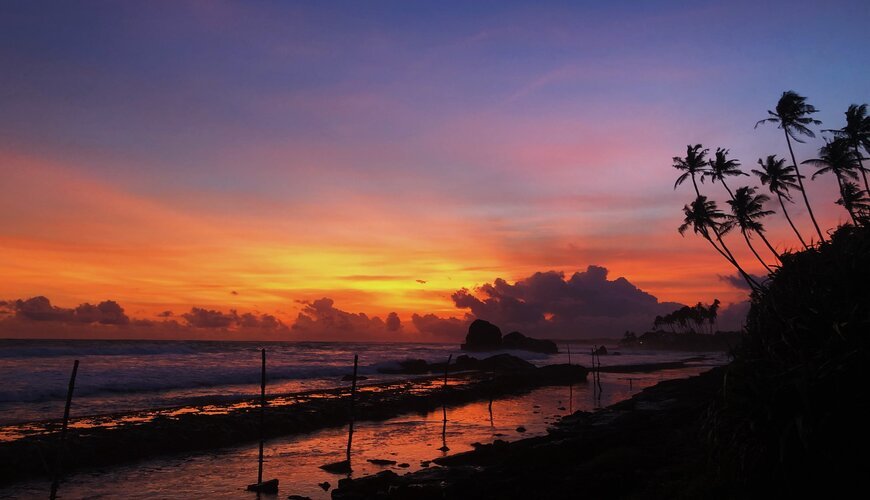 The largest city of Sri Lanka has something to offer to any visitors. From the National Museum, and its collection of artifacts that span from prehistoric to modern times, to a large number of modern and a bit hipster rooftop bars.
Among the most popular sights of the Colombo city are four religious objects.
Kailawasanathan Swami Devasthanam Kovil, also known as Kapikaawatha Shivan Temple, is the 18th-century kovil built by a group of Chetti traders dedicated to Ganesha and Shiva.
Built near the Beira Lake, it is widely considered as one of the most important Hindu temples in Colombo.
Just a couple hundred meters away is the Gangaramaya Vihar, the Buddhist temple built in the 19th century, and considered to be one of the most important temples in Colombo due to its architecture that represents a mix of modern and traditional styles.
In the historic neighborhood of Pettah is located the oldest still open Christian church in Colombo, the Wolvendaal Church.
Also known as Christian Reformed Church, it is one of the best-preserved examples of Dutch colonial churches.
Just a short walk from it is located Jami Ul-Alfar Mosque, also known as Sammankodu Pallivasal. Besides worshipers, its striking red and white striped exterior is attracting many tourists around the year.
Suggested Tour: 7 Days Sri Lanka Tour Packages
Trichy To Sri Lanka Tour Package – Option 2 (4 Days)
If a long weekend is not long enough for your needs, pick a four days Trichy to Sri Lanka tour package and visit Nuwara Eliya, Galle, and Colombo.
Day 2 & 3 – Nuwara Eliya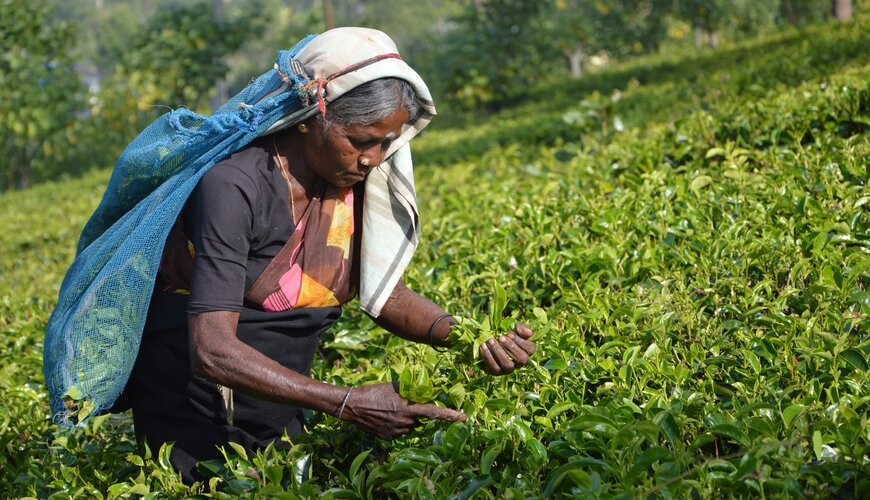 At 1,868 meters of altitude, Nuwara Eliya is a place with the most temperate climate in Sri Lanka. Due to its mild weather, it was a favorite spot of colonial-era British civil servants and planters for relaxation and escape from the heat of the lowlands.
Thus all historic buildings are in colonial-era style, and many properties have English lawns, which gives this place a moniker Little England.
Due to climate, it is a perfect place for the slow-growing tea plants, and Nuwara Eliya is arguably the most important place for tea production in Sri Lanka.
Here you can taste some of the best tea in the world. Nuwara Eliya is also a place enshrined in legends.
According to epic Ramayana at a nearby place legendary king Ravana has hidden and kept as a prisoner Sita, wife of Rama.
At that spot today is the Sita Amman Temple, and on the banks of a stream near it embedded in stone are footprints of Lord Hanuman.
Suggested Read: Sri Lanka Tour Packages From Trivandrum
Day 4 – Galle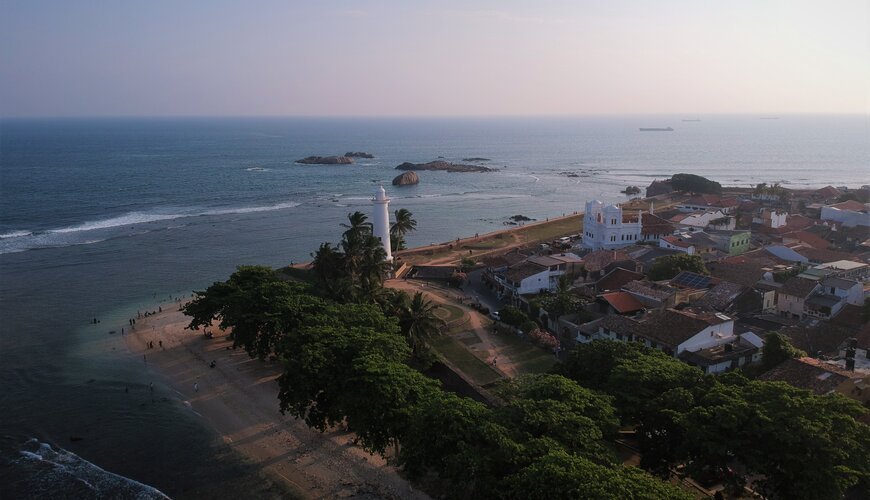 A busy port mentioned in the 2nd-century Ancient Roman chronicles, Galle was through ages the city which connected Sri Lanka with traders of Ancient Greece, Rome, Arabia, and Africa.
This is why the Portuguese and Dutch after them saw it as an important city during the colonial period.
And the remains of the fortress, first built by Portuguese in the 16th and then expanded by Dutch in the 17th century are the best-known landmark in Galle.
The buildings from that bygone era are today beautifully restored, and today most of them serve a different purpose from the original.
Such as the New Orient Hotel, former residence of Dutch Governor, or the National Maritime Museum, a former warehouse.
Among such buildings, the most prominent is the Old Dutch Hospital, former infirmary that is today a very popular dining and shopping district.
Coming from Trichy, a historic city of the Tamil Nadu state, you may have questions about what places to visit in Sri Lanka. And so, we have tried to answer them.
By choosing one of these two packages you will experience a vacation tailored especially after your interests, and get to know the beauty of this magnificent country.
To recharge your batteries and experience new places book a 3 or 4 days Sri Lanka tour Packages from Trichy with T2 Travels Sri Lanka.