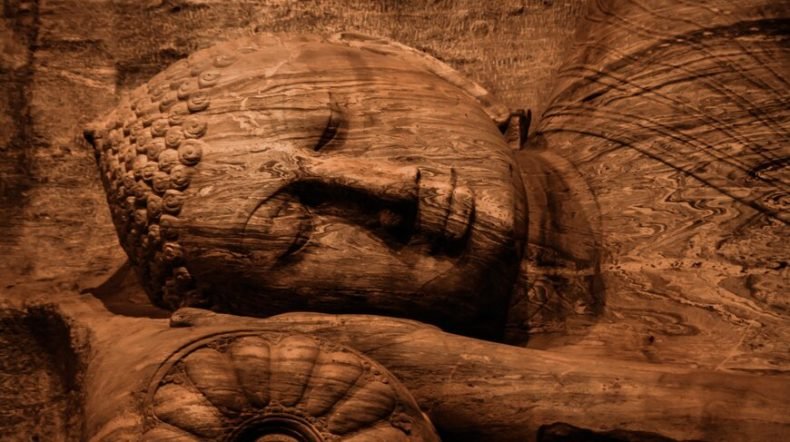 Need Sri Lanka tour packages from Trivandrum? Travelers from Trivandrum will find Sri Lanka to be different from their home, but not too different, thus providing a pleasant and comfortable traveling experience.
With centuries of cultural exchange and trading which goes as far back as prehistoric times, Sri Lanka offers just enough similarities to be comforting, but many differences to be enchanting and surprising.
Thus if you are looking for a long weekend or five days vacation one of these two packages might be a perfect option for you.
Sri Lanka Tour Packages From Trivandrum – Option 1 (3 Days)
Day 1 – Sigiriya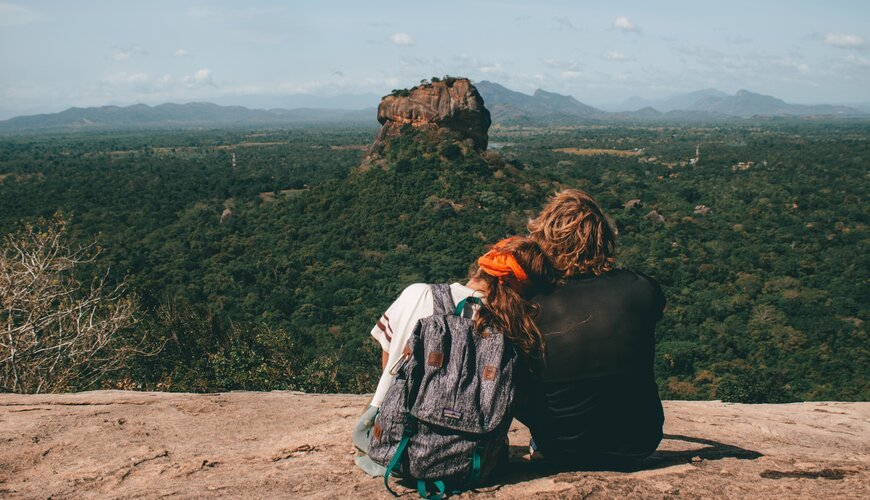 The ancient city from 5th century AD which surrounds one of the most magnificent ancient structures in Sri Lanka after which the city bears its name.
According to historical chronicles, a king Kashyapa has a citadel on a 200 meters high rock whose walls were flattened and decorated with frescoes, while at its entrance a gigantic lion's statue was built.
Today, Sigiriya is a UNESCO World Heritage Site, while only part of the wall which surrounded it is remaining, and of the imposing gates, only lion's paws remain. Of the city surrounding the citadel most striking are gardens, and among them, the water gardens show the skill of ancient builders.
Some of the pools have circular stone fountains placed in them, and even after 1,500 years, they are still functional, especially during the rainy season.
Suggested Tour: 10 Days Sri Lanka Tour Packages
Day 2 – Bentota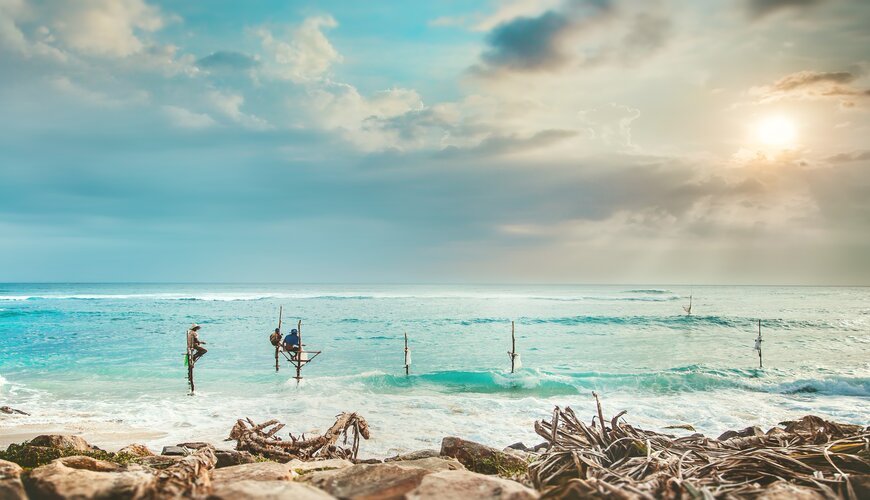 Bentota is a coastal town on the southwestern coast of Sri Lanka, known for some of the most beautiful beaches and everything related to a beach vacation.
Jet skiing, mono skiing, wakeboarding, windsurfing, banana boat rides, and canoeing, are some of the favorite activities among visitors.
Bentota is located at the confluence of Bentota Ganga river, and its mangroves and banks are home to more than 100 different bird species, which makes the river safari a perfect choice for bird lovers.
The area around Bentota is also known for the sea turtles population, and just south of Bentota is located Kosgoda Turtle Hatchery, where you can witness these magnificent animals in their natural habitat, and if you are lucky to see the little hatchlings chasing across the beach toward the Indian Ocean.
Suggested Read: Sri Lanka Tour Packages from Bangalore
Day 3 – Colombo
Colombo is the largest and most populous city in Sri Lanka. Designated as the commercial capital, it is the financial and economic center of the island.
Because of its long history and rich culture, it is also a popular tourist destination.
Its population is made of a mixture of many cultures and religions, and the local landscape shows this fact. Among the most popular sights is the National Museum, located in the historic Fort area.
Its collection boasts many objects from the history of Sri Lanka, ranging from prehistoric to modern times.
Here, on display, you can see the regalia of Kandyan kings of which the most prominent is the golden throne. Of sacral objects, one of the most popular is Kailawasanathan Swami Devasthanam Kovil is an 18-century Hindu temple, dedicated to Ganesha and Shiva.
It is the oldest kovil is Colombo and one of the most important ones in Sri Lanka.
Suggested Read: Sri Lanka Tour Packages From Tamil Nadu
Sri Lanka Tour Package From Trivandrum – Option 2 (5 Days)
If a three days long weekend is not enough for you to recharge your batteries, or you wish to spend more time exploring the culture and history of this beautiful island, you should choose the 5 days package.
Along with Colombo, it consists of exploring the historic cities of Anuradhapura, Polonnaruwa, and Nuwara Eliya.
Day 4 – Anuradhapura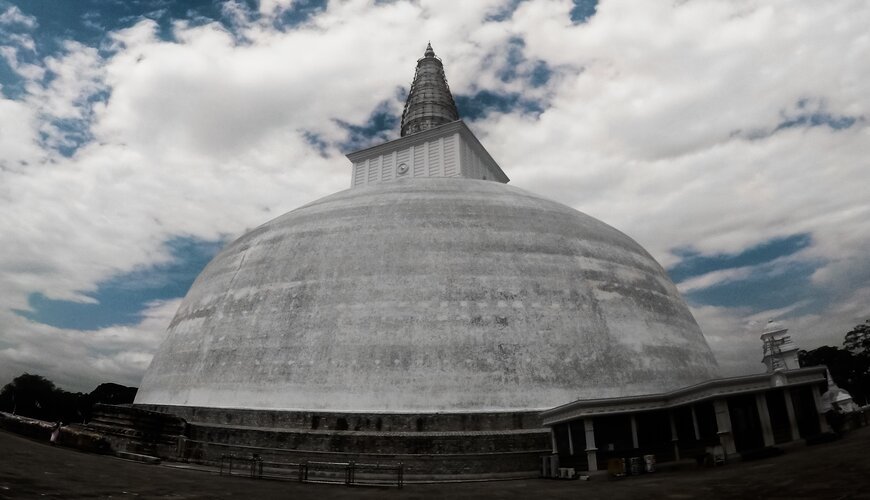 Anuradhapura is the oldest of the three most important ancient capitals of Sinhalese civilization.
Established in the 4th century BC, as the capital of the kingdom which would bear its name. The archeological data shows that the city is older than that date, as much as the 10th century BC.
This makes it one of the oldest continuously inhabited human settlements in the world. Due to its cultural significance for humanity, it is a UNESCO World Heritage Site.
This ancient city is known for many sacred Buddhist places, among which Atamasthana or Eight sacred places are the most prominent.
Atamasthana is a series of places that Buddha has visited during his three visits to Sri Lanka.
Probably the most fascinating among these is Jaya Sri Maha Bodhi, a sacred fig tree planted from a branch of Sri Maha Bodhi, the sacred fig tree under which Buddha achieved enlightenment.
Being planted in 288 BC, it is the oldest still living tree planted by a human with a known planting date.
Day 4 – Polonnaruwa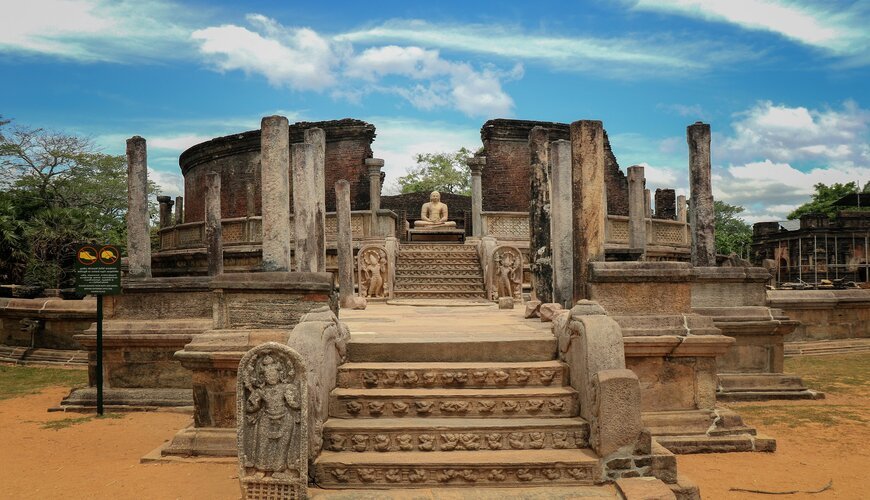 This ancient city was founded in the 10th century AD during the Chola conquest of the island.
The founding of this city as the capital of Chola's marks the end of the Anuradhapura period and the start of the Polonnaruwa period of Sri Lanka's history.
Today Polonnaruwa is a UNESCO World Heritage Site and attracts visitors with remains of many ancient buildings, of which some are still in almost the same conditions as nine centuries ago.
One of the oldest buildings is Shiva Devale, a Hindu temple dating to the period of founding this city.
One of the most imposing sights of this ancient city are remnants of the Royal Palace from the 12th century AD.
Though only one wall remains today, according to chronicles these three meters thick walls took seven years and seven months to build and the palace was seven stories high containing 1000 rooms.
Suggested Read: Sri Lanka Tour Packages from Kochi
Day 5 – Nuwara Eliya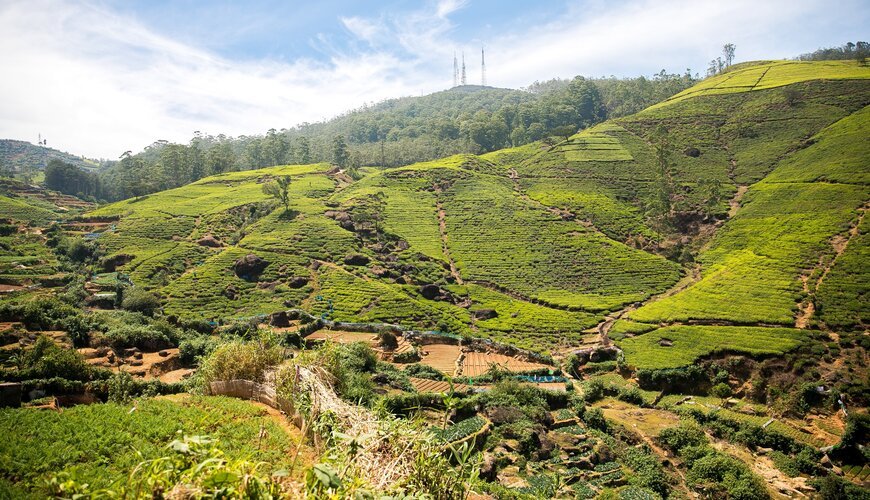 Nuwara Eliya at 1,868 meters above the sea level is one of the places in Sri Lanka with a very temperate climate. During the colonial era, it was a favorite place of British colonists for finding a respite from the oppressiveness of coastal heat.
Thus most of the historic buildings originate from those times and were built in the architectural style favored by Brits.
The architecture and climate give to this city the moniker Little England. Due to the mild climate, this area is perfect for the cultivation of the slow-growing tea trees.
And when you visit it, you will have the opportunity to drink some of the best tea in the world.
Nuwara Eliya is not just a historic place, but also a legendary one.
According to Ramayana, at a place near the town, he kept hidden Sita, wife of Rama he kidnapped as an act of revenge. At that place, today is Sita Amman Temple.
Near the temple is a stream whose stone banks show footmarks of Lord Hanuman, who was sent to save Sita.
These two tours will take you exploring a country and culture which is in many ways similar to your home, but which have many things and sights that will surprise and astonish you.
The three days tour will take you through the ancient city of Sigiriya, a stunning example of ancient builder's mastery, Bentota, a contemporary resort town that offers relaxation and enjoyment. And Colombo, a modern city that doesn't shy from its ancient and historic roots.
The longer, five days tour, besides Colombo, will take you exploring two ancient capitals Anuradhapura and Polonnaruwa.
Cities that have marked two eras of Sinhalese civilization. But also Nuwara Eliya, one of the most pleasant and relaxing places on the island.
To visit this beautiful island, where you will both feel at home and be amazed by new experiences, book a three or five days Sri Lanka tour packages from Trivandrum with T2 Travels Sri Lanka.