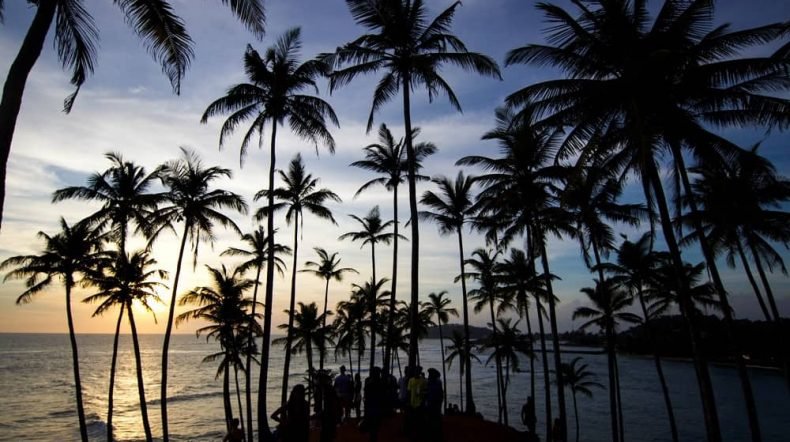 Looking for Sri Lanka vacation packages from Canada? Check which one is your favorite from the below list.
Option 1 – 10 Days Sri Lanka Vacation Package from Canada
Day 1 – Negombo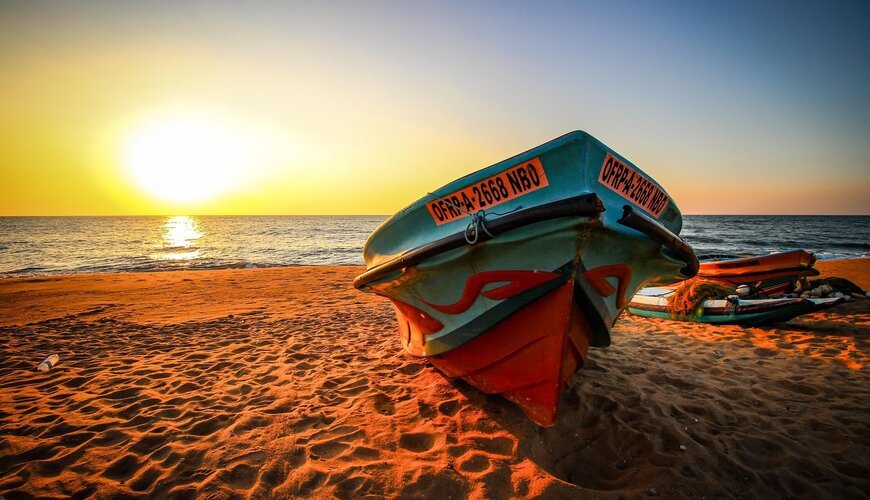 Negombo is the best place to start up a tour by getting a good refresh to your tied long hour fight journey.
Located just 20 minutes away from the Bandaranaike International airport, Negombo portrays you a stylish beach town that will full of live and exciting scenes include a great variety of restaurants, colorful boutiques, dainty streets, posh hotels and many more.
Suggested Read: Sri Lanka Tour Packages
Day 2 – Pinnawala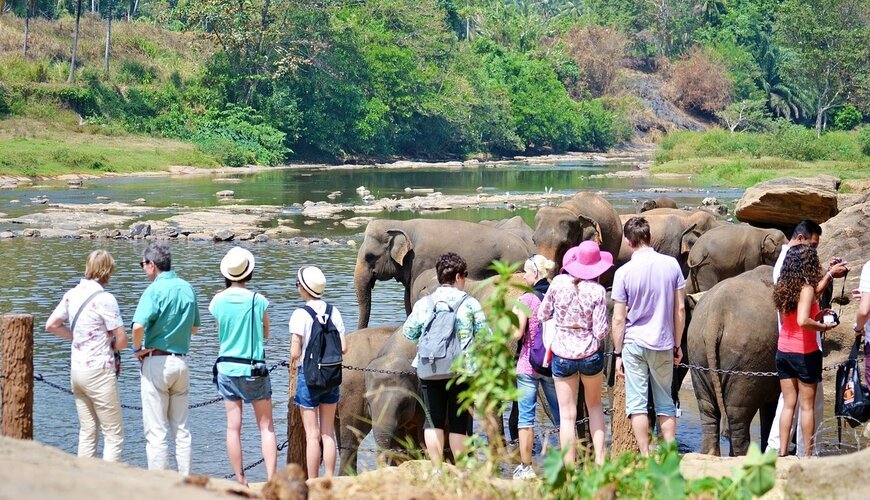 Pinnawala is where the elephant orphanage is Sri Lanka is. If you are an elephant lover or accompany kids you can stop by at Pinnawala can join some session to have a great time with these lovely creatures.
If your time permits you will be lucky to join the milk feeding for baby elephant and elephant bathing session too. Spend sometimes here and take back the memories that you collect with the giant mammals.
Suggested Read: Sri Lanka Group Tour Packages
Day 3 & 4 – Dambulla, Sigiriya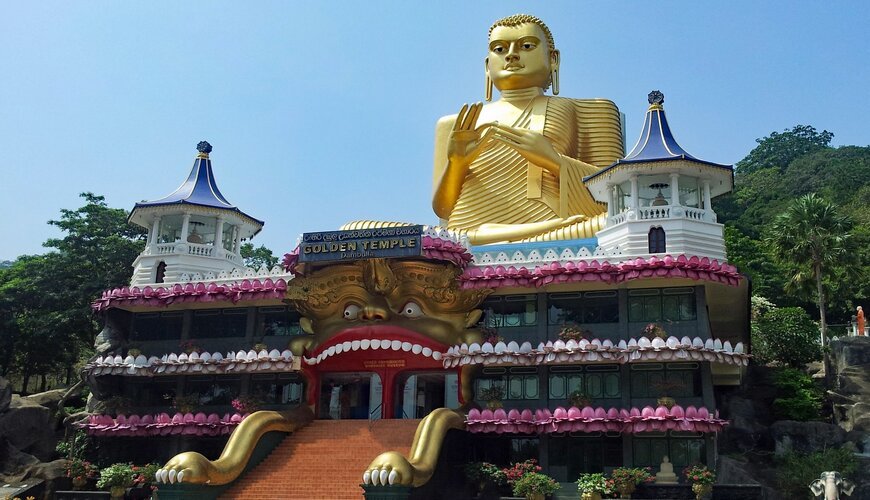 The sophisticated emblem that has also rated as another significant UNNESCO heritage in Sri Lanka is Sigiriya. It is one hour drive away from Pinnawala.
Going forward from visiting Sigiriya Rock Fortress you can also make your days more entertaining you can add some more activities too to the package such as village tour that gives you an authentic experience in a rural village in Sri Lanka, Pidurangala temple, Minneriya Safari and many more.
Day 5 & 6 – Kandy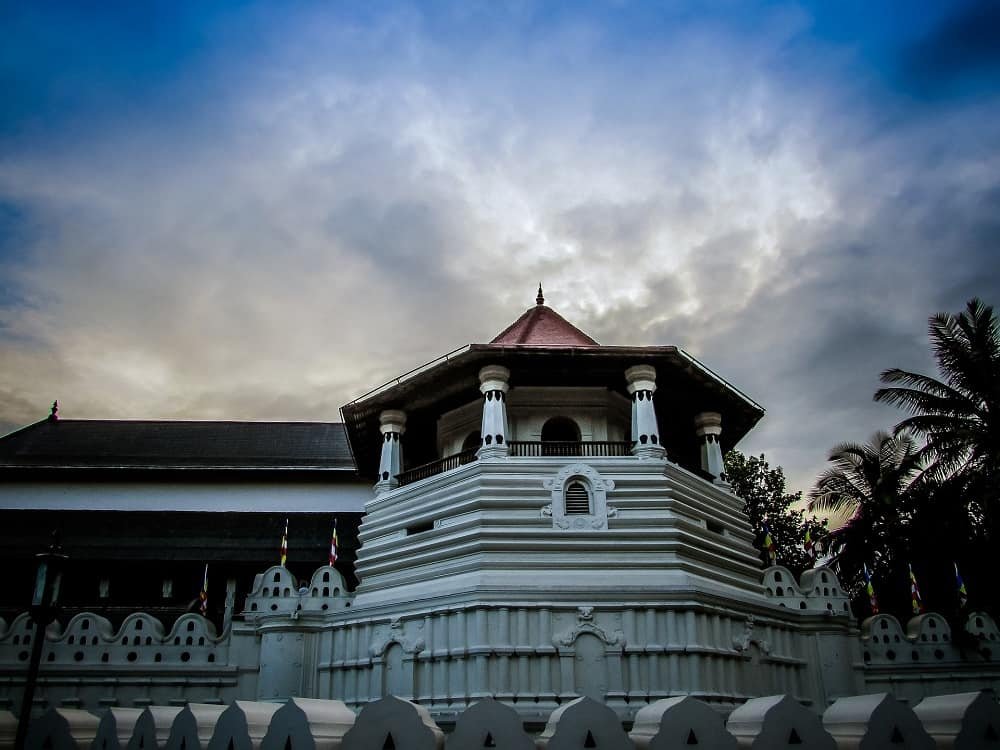 Kandy is all time top leading travel destination in Sri Lanka that falls under the must visit list. In 2 hours' drive proximity you can arrive to this majestic town from Sigiriya.
What can add to make your 2 days program more memorable? It has plenty of natural and geographical formation that inspire along with the regal and religious sites.
Thus, Kandy offers you an unparalleled experience with a mix of natural, historical, cultural and spiritual diversity.
Feel bless to stop by at this mystic city.
Day 7 & 8 – NuwaraEliya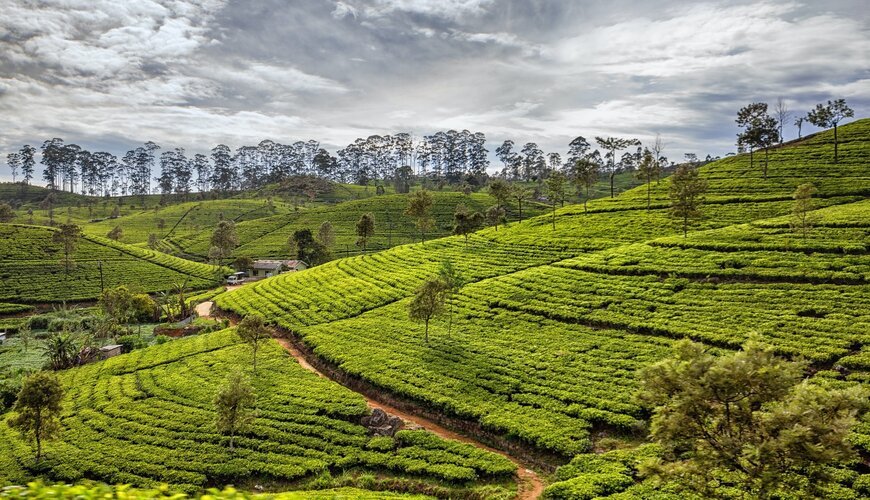 The 7th and the 8th day of your stay are escorting you to a hill country hideaway. Known as the "Little England" NuwaraEliya is 2 hours' drive away from Kandy.
This is a destination that makes you feel like that you are in "wonderland". The waterfall series, extensive greenly lands and hill highs, misty ways, and floating clouds will certainly heal your mind and body.
Day 9 & 10 – Hikkaduwa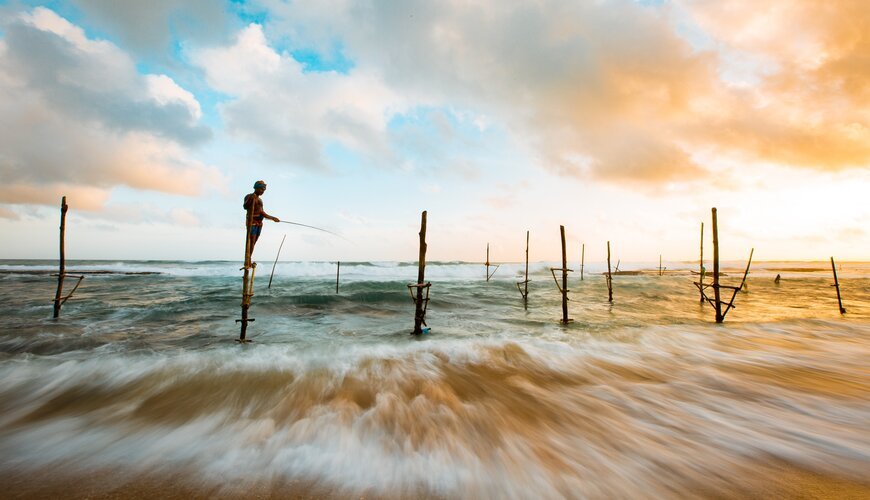 Here we are coming to the conclusion of your most awaited holiday. In 3 hours and 30 minutes' drive you can reach Hikkaduwa from Ella.
Hikkaduwa is one of the most favored and visited beach destinations in Sri Lanka. You cannot find it deserted in any day of the year.
What makes Hikkaduwa one of the most embraced destinations?
It is surely because of the fine combination that makes because of the turquoise tranquil beach retreats, cozy hotels, delicious restaurants, thrilling water sports and many more.
To keep your feelings and vibes warm and live visit Hikkaduwa and feel the moments.
Option 2 – 7 Days Sri Lanka Vacation Package from Canada
Day 1 – Colombo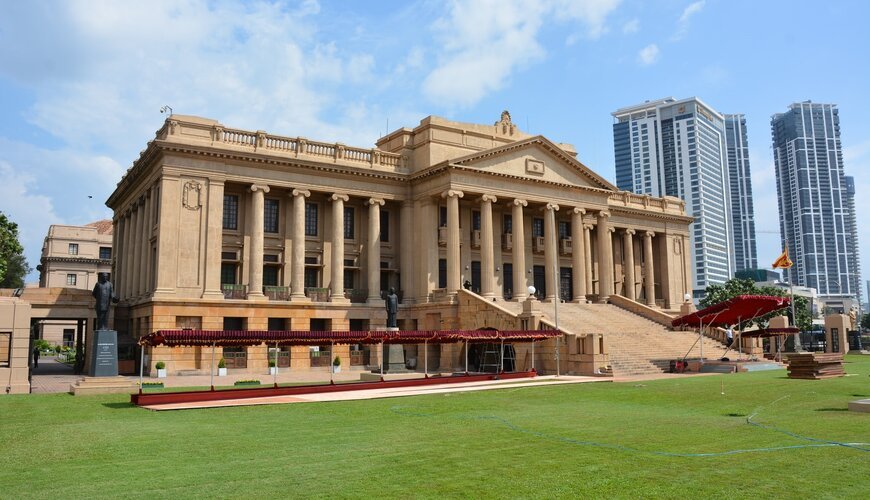 Colombo is the best place to refresh your tied long flight hours. It located just 35Km away from Banadranayake international airport.
Being the commercial capital in Sri Lanka Colombo offers you not just cozy hotels, local/ international restaurants, shopping, nightlife, pubs but also is a great place to learn about history and culture of the tear drop island.
Day 2 – Horton Plains National Park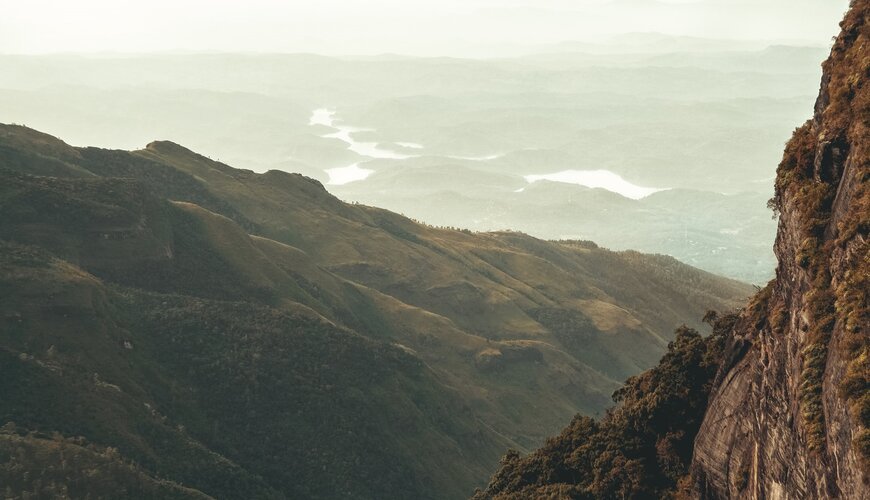 Horton Plains is known as one of the leading retreats of nature lovers. It attracts numerous tourists who coming around the world to enjoy camping, hiking, trekking and many more.
The drive takes 6 hours. Yet a place worth visiting and not to miss. Located in the central highland Horton Plain is also claiming as one of the mesmerizing world heritages.
The Baker's Falls, Rawana falls, the highest  waterfall in Sri Lanka Babarakanda are some in the top list waterfalls that you should visit. If you are a wildlife fan you can proceed with the little safari session at Horton Plains.
Day 3 & 4 – Ella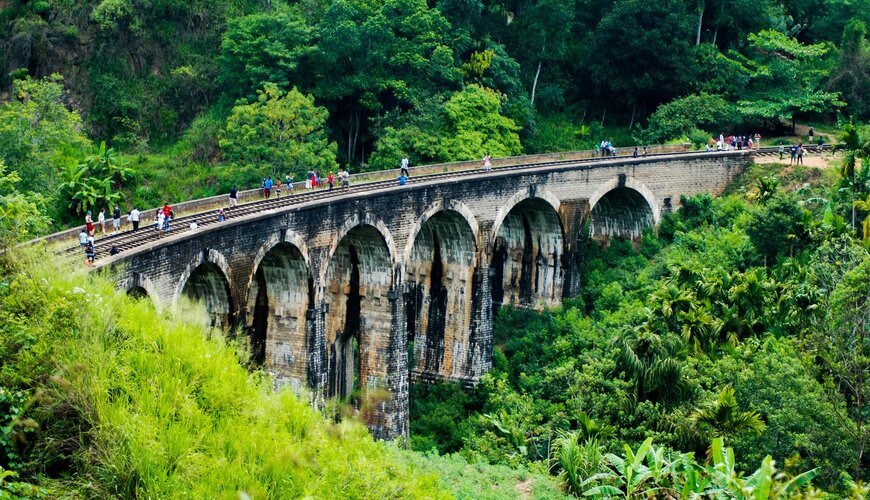 One the 3rd day of your tour itinerary we are taking  you to hill country to comfort your days among the sky high mountain ranges, dancing waterways and greenly estates.
Ella is 2 hours' drive from Horton Plains. This is the place where you can further continue your favorite adventure series.
During your stay make sure you cover all the highlights in Ella include Mini Adam's peak, Ella Rock, Ella Gap, 9 Arch Bridge, waterfalls, Rawana cave and many other.
Day 5 – Udawalawe National Park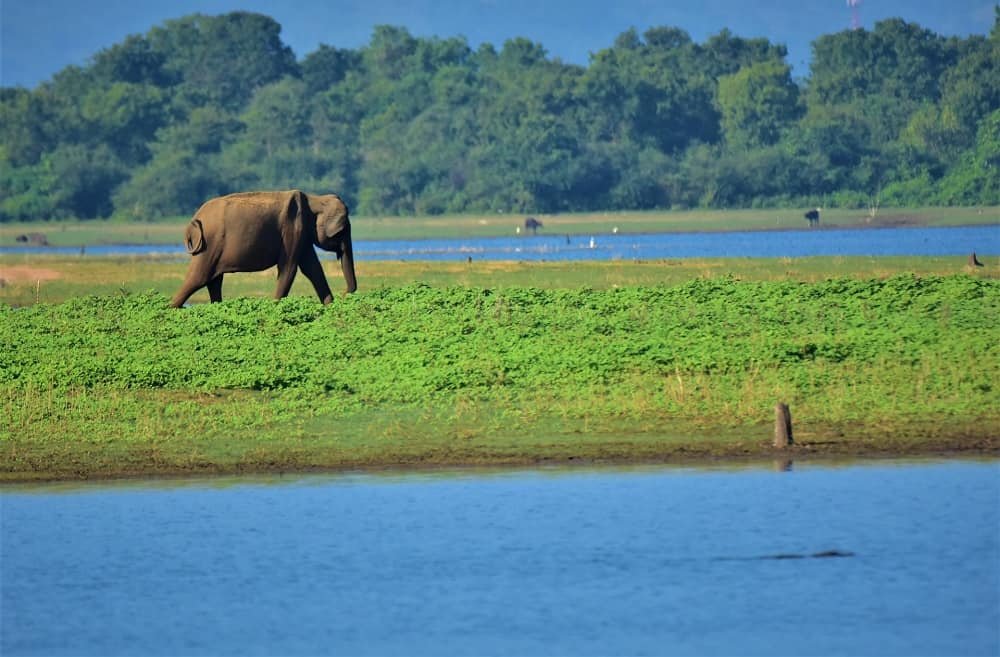 Let's add some wildlife discovery to your travel plans. We have choose Udawalawe national park for you hoping that would be one of the unforgettable stay in your travel journey.
Udwalawe is not so far away from Ella in its proximity. It is main famous as a sanctuary where you can track lager gathering of wild elephants.
Yet you can observe many other bird species along with wild animals include leopards, buffaloes, deer etc.
Day 6 – Mirissa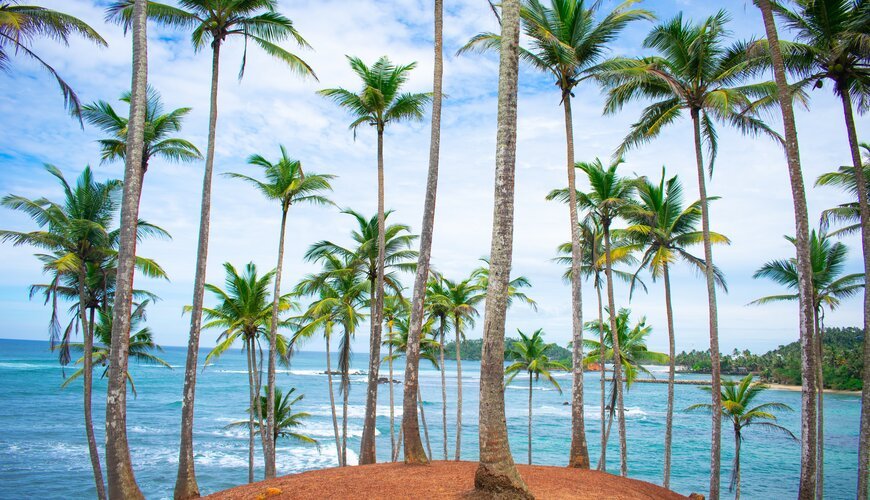 Mirissa is such a vibrant destination where you can stop by to feel the bliss of a tranquil retreat.
There are few reasons that making Mirissa a world famous tourist beach spot. Primarily Mirissa is one of the few destinations where you enjoy whales watching.
The boats departing the port early morning and the sail will be around 4 to 5 hours. Similar to whales watching there are some other beach activities also that you can do at Mirissa.
Comparing to many other southern beaches Mirissa is not so a crowded one. Hence, if you want to make your holiday to get away from the rustling city life Mirissa is the ideal location that fits your holiday.
Day 7 – Bentota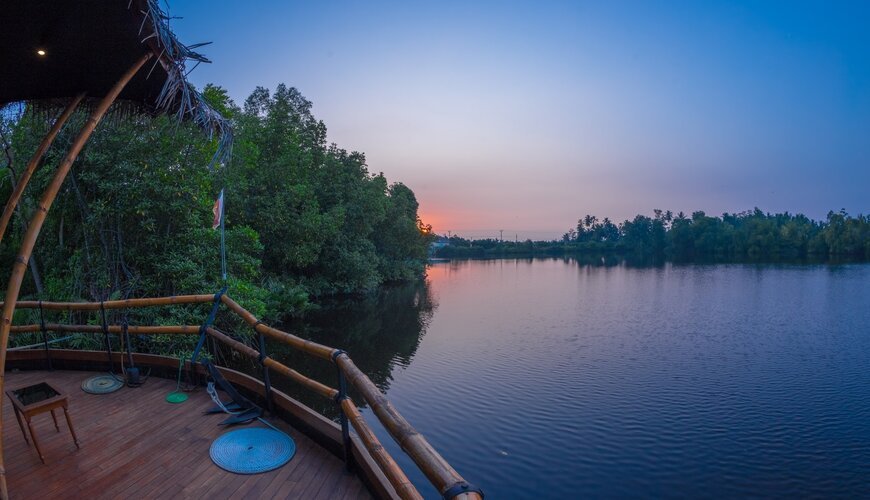 Your favorite beach visits are not yet completed and here we are extending it to one more day in our tour plan, where you can visit one more inspiring beach destination in Sri Lanka before you conclude your days in the paradise island.
So we are visiting the mesmeric beach town Bentota. It is just around one hour drive from the longing beach destination Mirissa, yet the two destinations are two different that offer you complete different experience.
Bentota has warm water to dip and enjoy for hours. The goldern shores are just beatify for an evening stroll to relish the sunsets.
Madhu river boat ride, fish foot therapy, turtle hatchery, water sports, snorkeling are few of the top activities that you can add to your day.
Leave your holiday dreams with T2 Travels Sri Lanka and we are here to take care your tour A to Z arrangements exclusively from Canada.
Contact us to get Sri Lanka vacation packages from Canada.