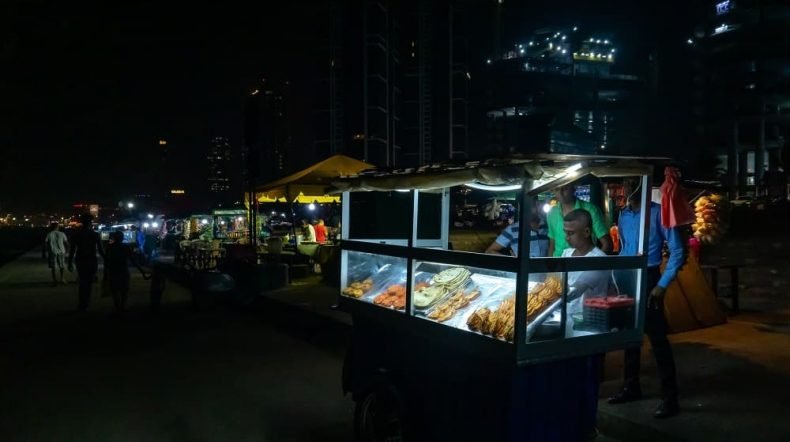 Looking for Sri Lanka food tour? Here is a journal that we have exclusively customized for foodies around the world. If you would like to try out a food tour, Sri Lanka is a country that you should never miss out.
Sri Lanka Food Tour 5 Days Summary
Day 1 – Colombo
Day 2 – Anuradhapura
Day 3 – Kandy
Day 4 – Nuwaraeliya
Day 5 – Mirissa
Day 1 – Colombo – (Street Food)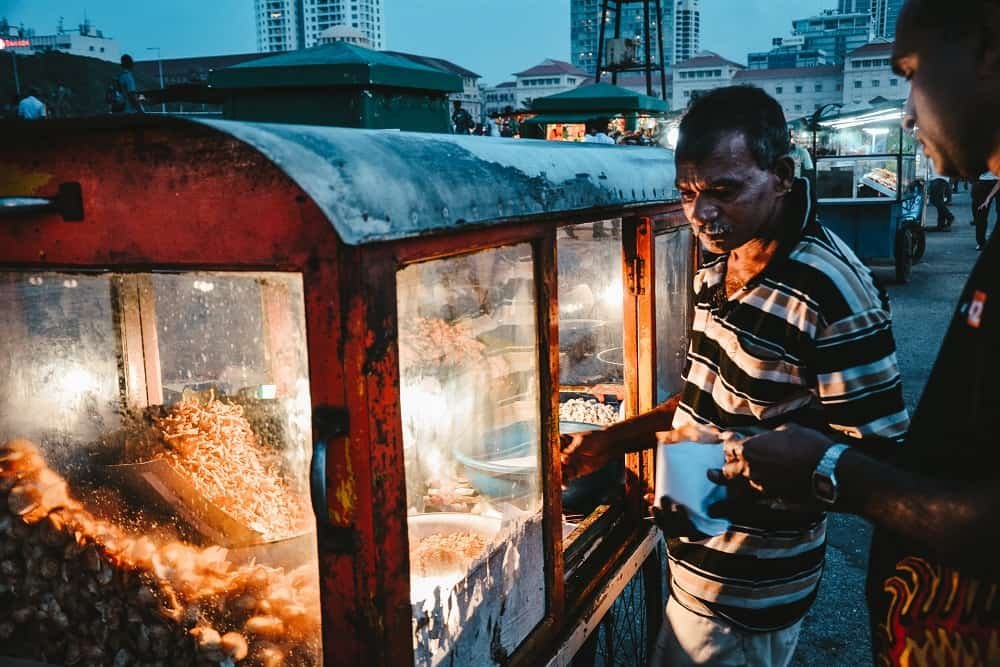 Sri Lanka is known as a street food hub in Asia for the varieties it serves. Did you know the fact that Colombo is the top listed food destination in Sri Lanka that is specially favored by the street food lovers?
The small food stalls that located either sides of the roads that you passing out in Colombo at a fine evening are very inviting with the aromatic sensation that it creates by the best spicy chosen to flavor the delicious and spicy junk food.
It's like that Sri Lanka creates a distinct brand name with its presentation of enormous options to please everyone who is having craving for trying out street food.
Colombo is naturally a destination that is very much inviting and open up to multinational diversities, so as its influence that shape the food culture in Colombo has done a considerable impact in tasting the food that you find in Colombo for many years.
Colombo is the best location to try out the dishes that comes from various culinary ethnicities. Being the commercial capital of Sri Lanka, Colombo nestling and nourishing many language, believes, and cultural diversities and it has inclined on street food culture as well.
What to try out in Colombo?
Must try Koththu Roti – Mix of diced roti with fried vegetable, eggs and meat
Egg hoppers- hoppers prepared with fresh cooked hoppers
String hoppers
Egg Roti/ Vegetable Roti
Parata
Suggested Read: Sri Lanka Tour Packages
Day 2 – Anuradhapura (Culture Cooking Foods)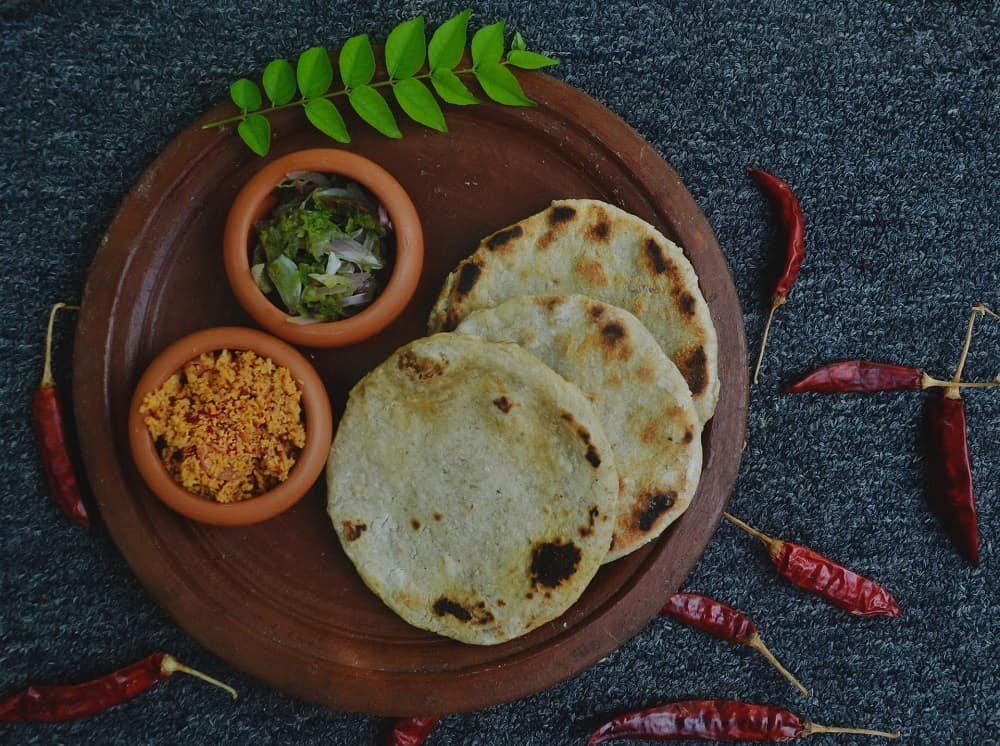 Anuradhapura portrays a significant image with mind soothing natural and cultural landscapes. The city that well preserves and presents the pulse of a nation with a history over 2000 of years, Anuradhapura treasures the finest culinary secrets in Sri Lanka.
During your stay in the tear drop island, keep some space in your calendar for Anuradhapura food tour as well.
One of the best known fact about the food recipes prepare in Anuradhapura are they are very much fresh. The destination is full of paddies that supply the rice to the nation, also vegetation and farms are a common sight that you can capture to your camera.
The veggies, fruits, fish that adore your dishes are right away freshly taken from the paddies and farms around. So as you can try out a freshly cooked cultural dish at Anuradhapura and the recipes are full of mouthwatering spicy cooking remedies.
Suggested Read: 5 Days Tour Package Sri Lanka
Day 3 – Kandy (Traditional Foods)
Kandy the majestic capital of Sri Lanka, reigning as the heart of Sri Lanka for years and the center of the traditional cuisines as well. Kandy serves a huge variety when it comes to the traditional food menus in Sri Lanka.
Similar to the Commercial capital Colombo, the mouthwatering recipes centralized Kandy are shaped by the different ethnic values.
You may find some dishes that are flavored by the recipes taken from Malay, Arabic, Indian, Africa also from western cuisines as well.
Specially 15th and 16th century were significant to Kandy food recipes periodically for the political, economic and social upheavals took place in the country.
What makes Kandy distinguish in its food menus? A question that may possibly come to your mind. Kandy features its own taste in the dishes that it prepares.
Spicing up the meals, cooking methods and the ingredients adding when preparing the meals are sometimes differ to the rest of the part in the island. The taste that you experience here will surely be memorable for you.
Kandy is a destination that you must try and its food collection is something that you should not miss out.
Suggested Read: Sri Lanka South Coast Itinerary
 Day 4 – Nuwaraeliya (Tea)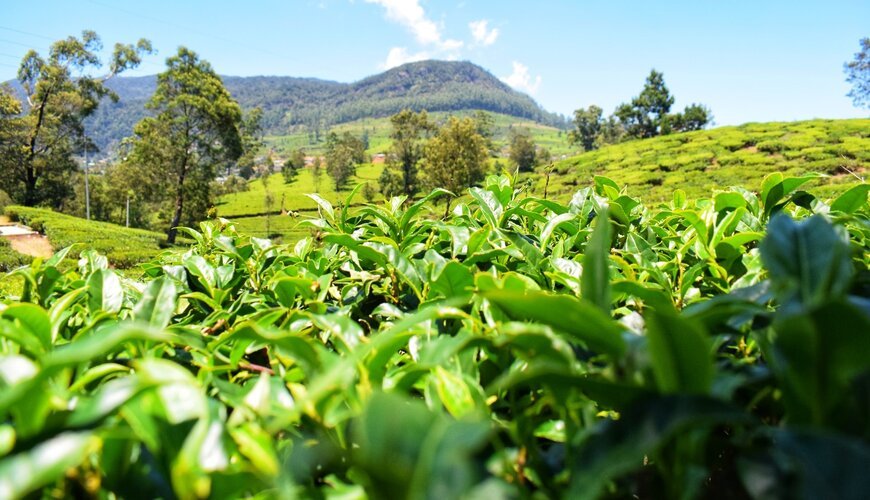 Here you have come to the land of where the world known the best quality tea- Ceylon tea is produced. NuwaraEliya, the mesmeric hill country station is one of the renowned locations who introduces finest black tea to the world.
There are so many reasons to fall in love with NuwaraEliya. And the tastiest Ceylon tea should be one of those reasons for you to stop by here to feel the warmth of a freshly prepared original Ceylon tea cup.
It says that the quality of the tea is depending from various fact, whereas the elevation varieties and soil types are key aspects that make your tea cup is much tasty.
Concerning these NuwaraEliya setting a firm set up to produce high quality tea to the world. The city is presenting a spectacular scene that comes from lush greenly tea plantation that surrounded you every else you see.
Some of these tea manufacturing factories that are located right at the tea plantations offer you free tea tasting as well. And you also have the chance to buy nicely packed tea containers as well, that you can take back home to gift someone as a sweet memory.
NuwaraEliya has a lot to offer for your food journey. Stop at NuwaraEliya, taste a fine tea cup to refresh your thoughts and moods.
Day 5 – Mirissa (Sea Food)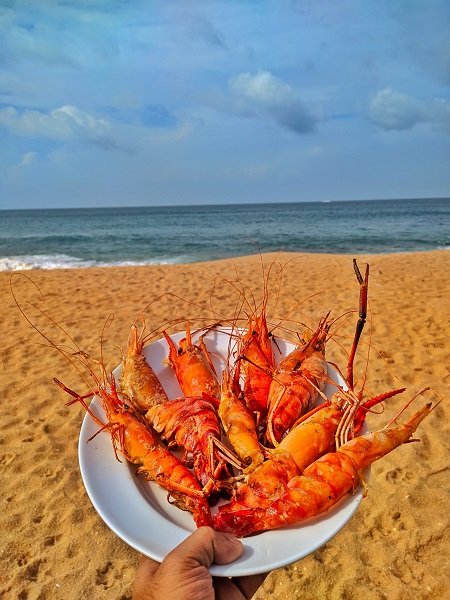 We are coming to the latter part of our food journey. Beaches have some magical powers that healing everyone with its spontaneous of tranquility.
They are always good to stop by to have a good time to your tied days, and mouthwatering spicy dishes to satisfy your appetite as well.
Mirissa is famed in Sri Lanka as a city that producing tastiest spicy meals in the country. A stay at Mirissa would not disappoint you for the variety of the spicy meals that it presents you.
They have special sea food curries that spiced up with the best chosen spices in Sri Lanka that are authentic and exclusive for Mirissa.
The sea food that you get from Mirissa are always fresh and in very good quality, as they are directly comes from the fishery villages those are based in Mirissa.
Crab curry, spicy calamari, sea food platters, spicy prawn, Mirissa style butter fish are some of those that you should not miss out.
T2 Travels Sri Lanka are specialized travel agents in Sri Lanka for tailor made tour packages. Contact us right now to arrange your Sri Lanka food tour with T2 Travels Sri Lanka right away.