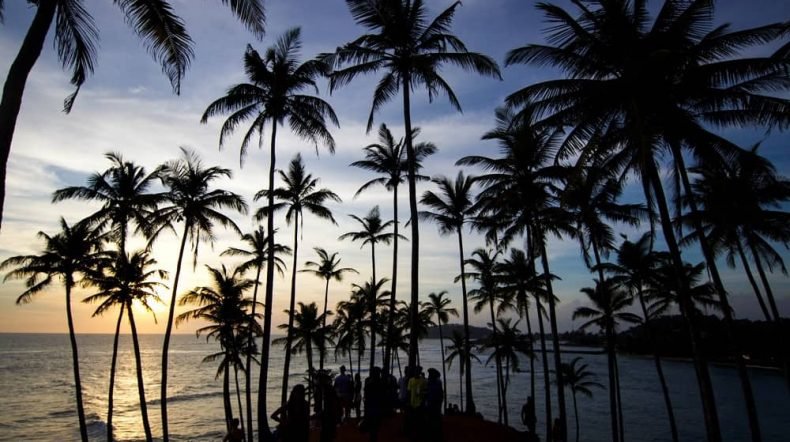 How you would like get your Sri Lanka South Coast itinerary to get it designed? We have selected here some celebrated destinations exclusively for you to make your plan the most exciting one.
Sri Lanka South Coast Itinerary Summary
Day 1 – Colombo
Day 2 – Bentota
Day 3 & 4 – Galle
Day 5 – Mirissa
Day 6 – Yala
Day 7 – Ella
Day 8 – Kandy
Day 1 – Colombo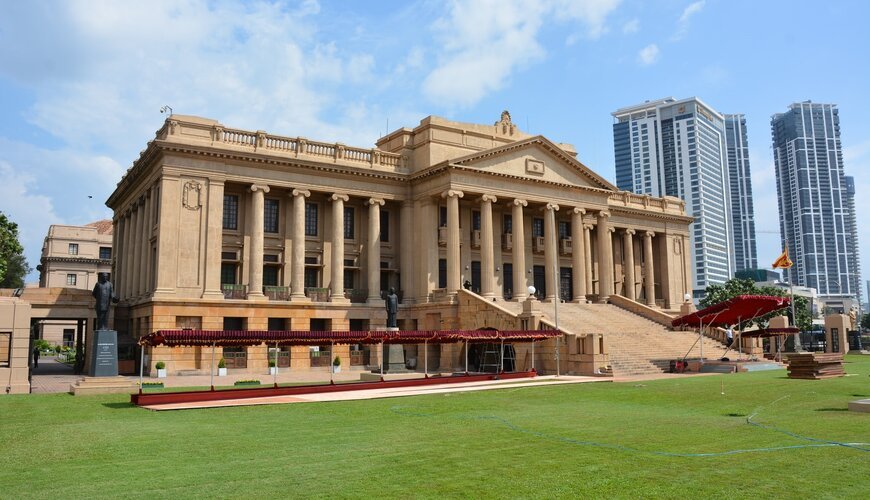 Colombo is the best place to flinch your journey to south coast. That's the destination where you will get several pluses from the stay at Colombo.
The airport that you are arriving Bandaranaike International Airport is just 37Km away from Colombo and you can proceed to Colombo in 30 to 40 minutes of time via the expressway.
Now the good thing about this is even though you are having a long flight you can still have a good relax before departing to your first south coast destination.
So then you no need to travel in a long drive that make your plans more a hectic. Another reason that you can consider to choose Colombo is it also has beaches along with cultural and historical diversities that the city is presenting.
Furthermore, to try out a good meal, Colombo has the best international and local restaurant that will flavor the first day of your holiday. During your stay try to cover up the following highlights.
Galle Face beach
Gangarama Temple
Independence Square
Red Mosque
Victoria park and Greenpath
Suggested Read: Sri Lanka Tour Packages
Day 2 – Bentota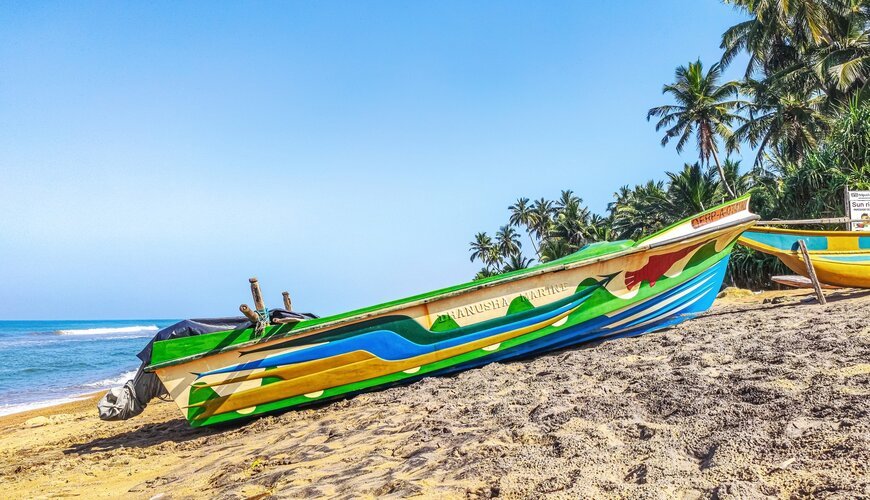 The first stop of the Sri Lanka south coast itinerary is Bentota. A destination that you should not miss out in your trip.
Bentota features not just the golden powdered shores, yet it still has turquoise beaches, mouthwatering restaurants, and cozy hotels and many more.
For a calm and relax beach stay Bentota is the ideal. Bentota is a beach location that attracts local and international tourists throughout the year, and that makes this scenic coastal line a must visit.
For those sunset and sunrise fans Bentota produces magical moments on the days with clear sky.
So keep your cameras ready to get the best shots of this beautiful city.
Visit a turtle hatchery to explore about turtle conservation projects.
Sail in MadhuRiver through the series of mangroves.
Enjoy the fish foot therapy
Suggested Read: 4 Weeks in Sri Lanka
Day 3 & 4 – Galle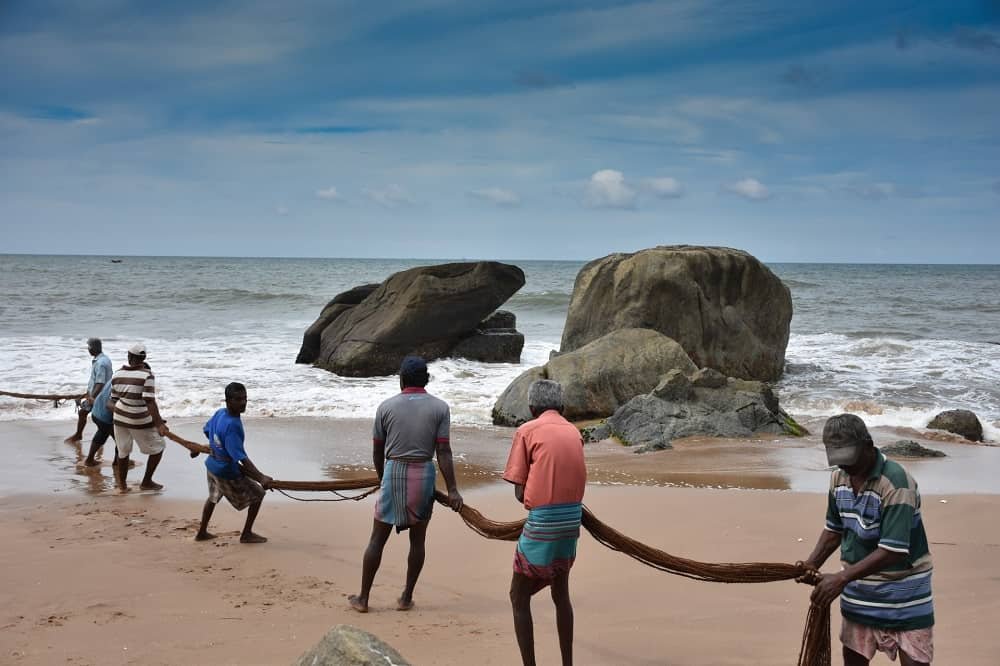 The third day we are moving to the picturesque Galle. The most popular iconic beach destination in south coast Sri Lanka.
The journey may takes 45 minutes from Bentota via the southern express way. Galle is quite a spectacular with full of natural, historical and cultural showcases.
2 days stay in Galle will be surely an unforgettable. The scenic Galle fort is celebrated as one of the picture perfect locations that is also known as a UNESCO heritage.
The best time to visit this beautiful site is the peaceful morning or soothing evening hours. And a stroll among the stylish streets will fill your day with so much of fun where you will find good restaurants, coffee shops and colorful souvenir shops along the way.
Check on the following must do list.
Galle city tour.
Visit to the Galle fort
Enjoy the stilt fishermen scenes
Visit the scenic Rumassala and Pagoda temple.
Suggested Read: Sri Lanka Itinerary 6 Days
Day 5 – Mirissa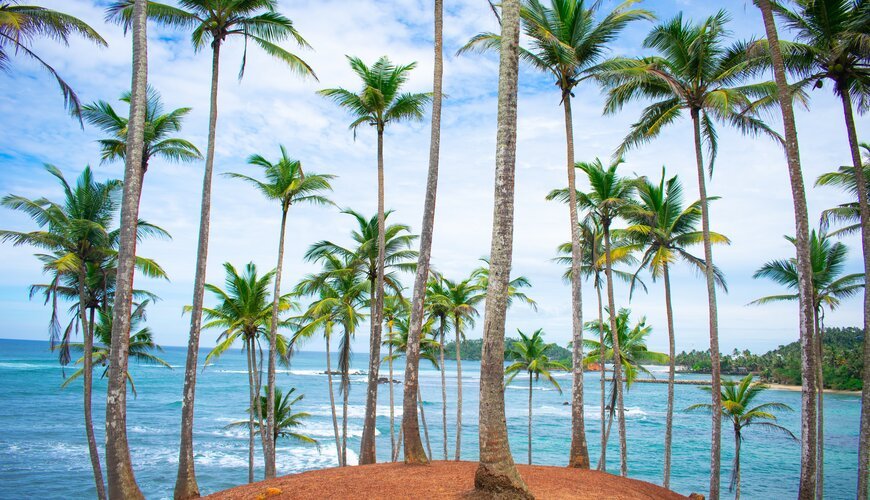 The 2 night's unforgettable stay is concluding from another beach capital that adores the down south coast Sri Lanka.
That's none other than famous beach town Mirissa. If you are looking for tranquil beach spots Mirissa has a lot to serve you.
There are few things to conern Mirissa to stop by. Mirissa is universally known for whales watching. This is one of the famous locations in the world where you can spot giant mammals in the world.
The warm water in Indian Ocean that closes to Sri Lanka and so as the equator is so fond by whales especially for their breeding and that's how you can observe whales at Mirissa.
The boat leaves early morning from Mirissa that takes you towards the deep sea and if you are luck you can spot not just the whales but the dolphins as well.
Offering you dynamic flavors in freshly prepared sea food meal, Mirissa will surely keep up your days warm.
Also is the best place to get rid from bustling life routines. The activities can do in Mirissa are follows.
Whales watching and Dolphin watching.
Water sports
Surfing
Snorkeling and swimming
Enjoy the sunset that right close to Indian Ocean
Try out a tasty sea food meal.
Suggested Read: Cultural Triangle Sri Lanka Itinerary
Day 6 – Yala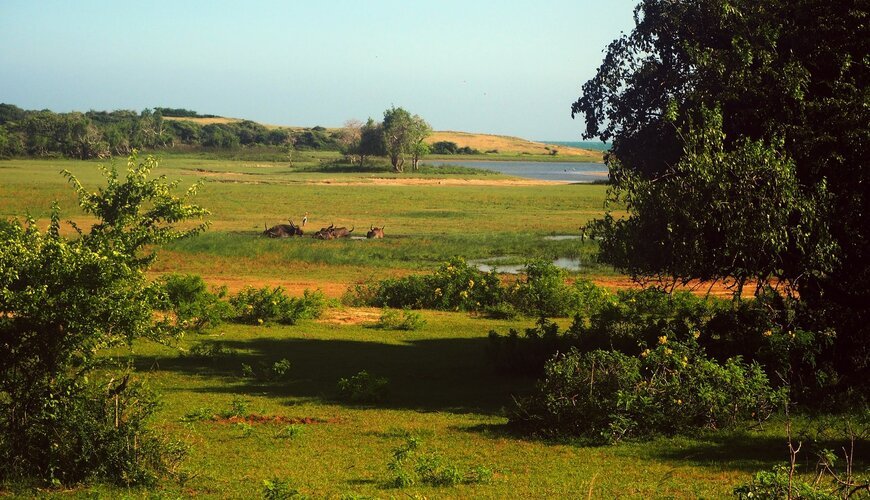 Yala is very special from other beach locations. Do you know why? Most travelers would not recognize Yala as a coastal location at first as it is famed as a place where you can enjoy safari session to explore many types of wild animals at once, yet Yala is also presenting picturesque and charming beach places for everyone who love beaches.
Kirinda beach that is based in Yala offers you a primeval beach spots. The beaches here are a bit wavy so you can get some fine shots of playful ocean moments.
The sunset and the sunrise of Kirinda beaches are so inspiring and if you can find a safe place try out to enjoy a bath in warm water.
During your stay don't miss out the exciting safari sessions where you can spot leopards, wild elephant gathering, deer, wild bores, species of birds and many more.
Suggested Read: Sri Lanka Family Itinerary
Day 7 – Ella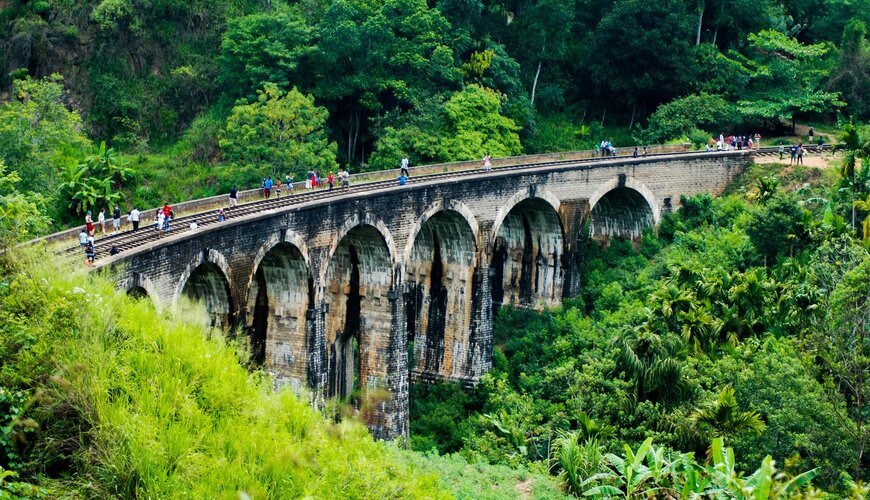 From Yala we are ending our Sri Lanka south coast tour plan, yet the excitement of the journey has yet to enjoy.
2 hours and 30 minutes' drive to the central part of Sri Lanka, takes you to the mesmerizing capital Ella.
For nature and adventure lovers Ella is absolutely a paradise to consider about, as Ella is full of cinematic scenes that produce range of greenly lands, summits high, dancing water falls, lush tea plantations and many more.
We have listed you some thrilling activities to try out during your stay in Ella.
Visit Ella Gap and 9 Arch bridge
Hike to Ella Rock
Explore the best viewpoints in Mini Adam's peak.
Stop by the famous Ravana Falls
Suggested Read: Sri Lanka Itinerary For December
Day 8 – Kandy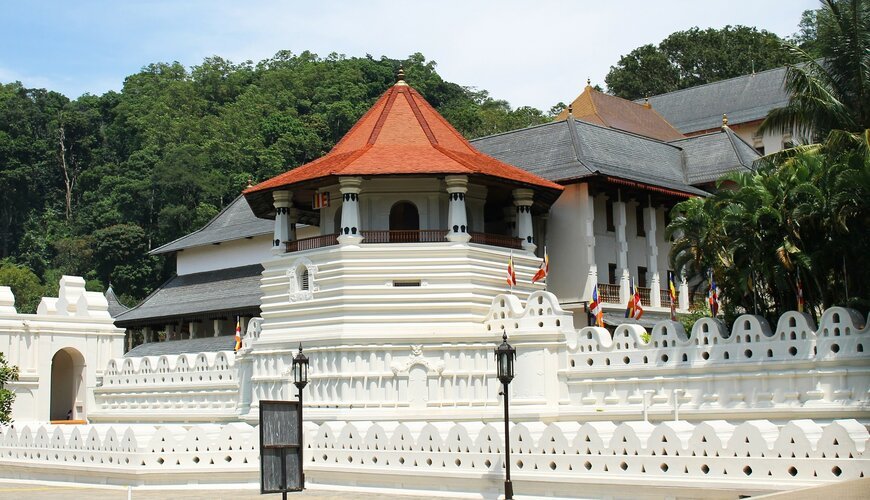 Why don't you add some majestic touch to your most awaited tour in Paradise Island? On the seventh day of your journal we are escorting you to the heart of Sri Lanka known as Kandy.
Kandy is 3 hours and 30 minutes' drive from chilling Ella. The nature explore in this beautiful city is unparalleled and it also offer its visitors and unforgettable cultural and historical experience as well.
Kandy features a series of natural, cultural and historical attractions. Let's add some top listed sites to your list.
Visit to holy temple- the temple of tooth
Stop by at Royal Botanical garden
Visit the tea museum in Hanthana
Try out some delicious dishes prepared with the authentic culinary recipes.
What makes T2 Travels Sri Lanka a unique and exceptional from other tour operators is, our trails are always offer you a distinctive experience to your holidays.
Make your holiday also a special by contacting T2 Travels Sri Lanka and get your Sri Lanka south coast itinerary customized to explore the best from your stay.