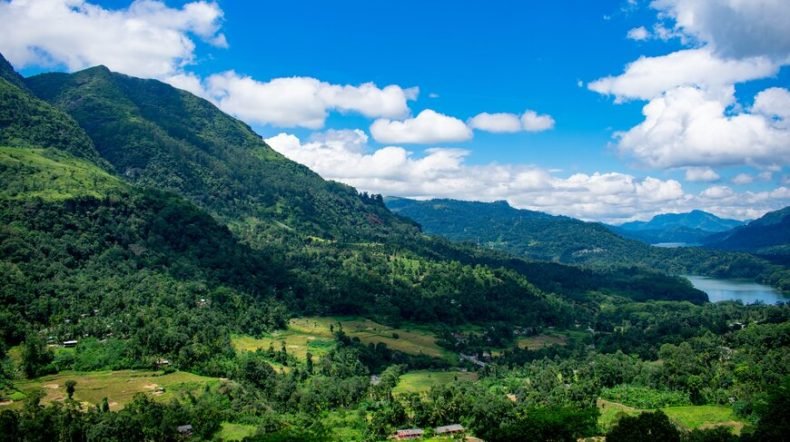 Planning to visit Sri Lanka in August? Sri Lanka, a relatively small island in the Indian Ocean, is well known for its varied weather patterns and the influence of both northeastern and southwestern monsoons throughout the year.
For foreign visitors, the most popular period to visit Sri Lanka is the inter-monsoon period which runs from July through September. And we would like to present to you 5 best places to visit in Sri Lanka in August.
Sri Lanka Itinerary in August 2021
Negombo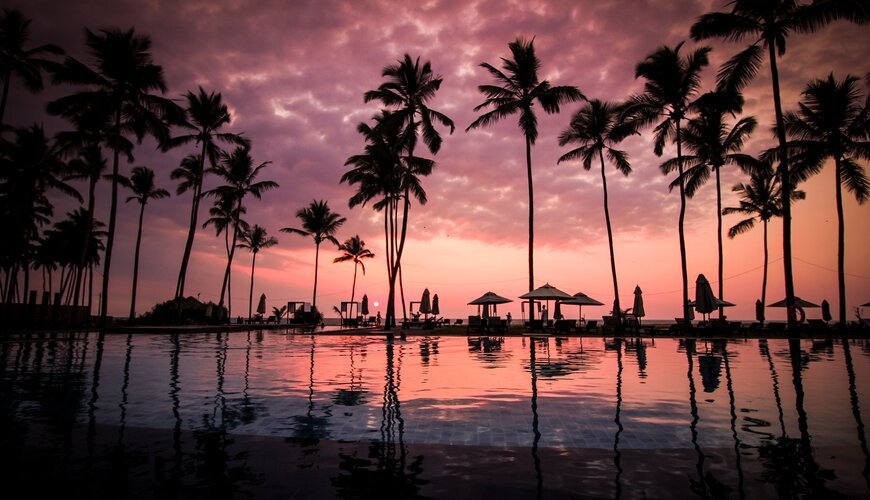 When travelers arrive in Sri Lanka they most often do so through Bandaranaike International Airport.
And if arriving late in the day opt to spend the night in the city of Negombo before continuing on with a vacation. But, Negombo has what to offer to its visitors beyond a warm bed.
Often called Little Rome, Negombo is a city with the largest Christian population in Sri Lanka and the highest number of churches. One of the most prominent is the St. Mary's Church.
Its construction was started in 1874 and was built in a peculiar neoclassical style that represents an amalgamation of European and Sri Lankan art.
Another very popular attraction of Negombo is its fish market. Originally started as a fishing village, Negombo is still very tied to this industry.
If you get to it early you might catch local fishmongers and fishermen haggling, but also purchase the freshest fish in the world.
And if you are so inclined, you can book a fishing trip around the lagoon or even at the open seas.
Suggested Read: Sri Lanka In January: Best 7 Places To Visit
Hikkaduwa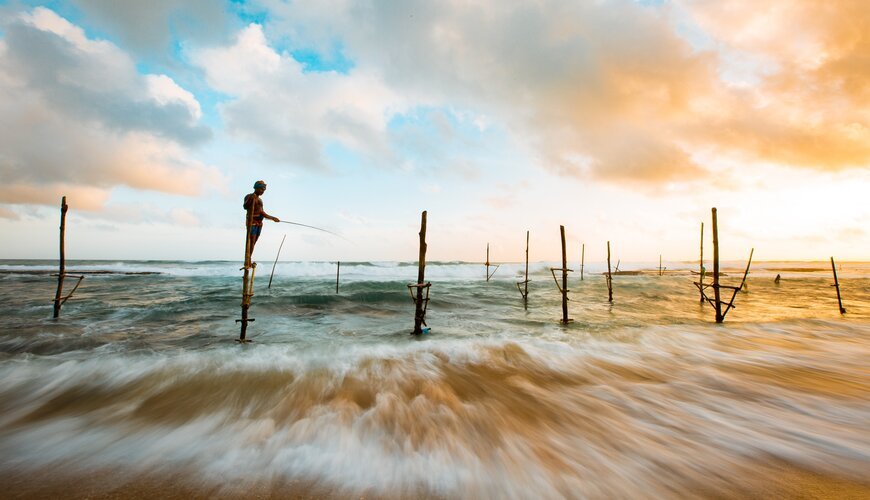 It is a place known for the turtle population and as an effort of conservation of these magnificent animals a hatchery exists.
Here you can learn a lot about conservation efforts, but also about the life of turtles. And off the shore, you can enjoy swimming and snorkeling with turtles at Hikkaduwa coral reef.
If you would prefer to stay dry while watching turtles in their natural habitat, you can book a glass-bottom boat trip.
Nearby waters are a place of several shipwrecks and a very popular diving spot. If you are an experienced adventurer and diver, you can even book a night dive.
This is one of best beaches in Sri Lanka in August to visit.
Suggested Read: Sri Lanka or Thailand: The Best Holiday Destination for You
Horton Plains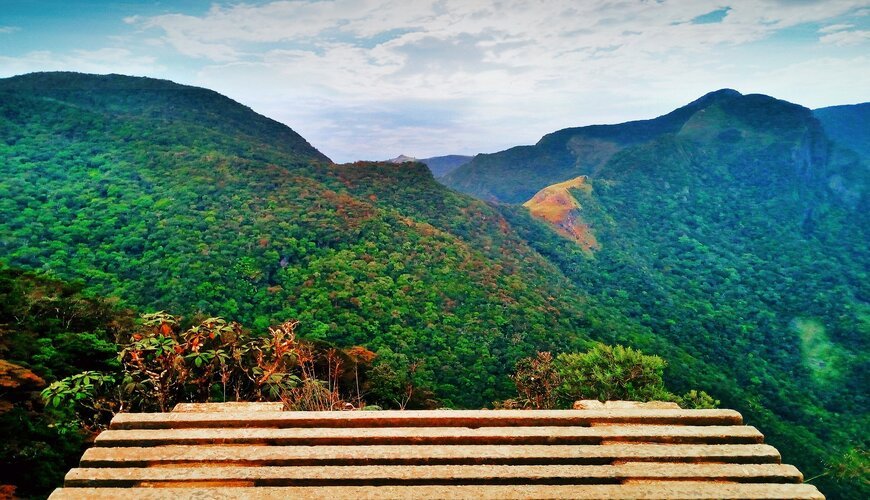 Horton Plains National Park is one of the main attractions in Sri Lanka for nature and adventure lovers. It is one of the biodiversity hotspots in Sri Lanka, and most of the endemic species of flora and fauna can be found here.
This park contains the largest continuous area of cloud forests in Sri Lanka, owing to the fact that most of it is situated on a plain which altitude ranges between 2,100 and 2,300 meters.
The two most popular natural attractions of Horton Plains are Worlds' End and Baker Falls. World's End is a precipice with 1,200 meters sheer drop, which is the main attraction of the Nuwara Eliya district.
Baker's Falls, named after British explorer Sir Samuel Baker, this 20 meters cascading waterfall is widely considered as one of the most picturesque waterfalls in Sri Lanka.
Suggested Tour: 5 Days Sri Lanka Tour Packages
Jaffna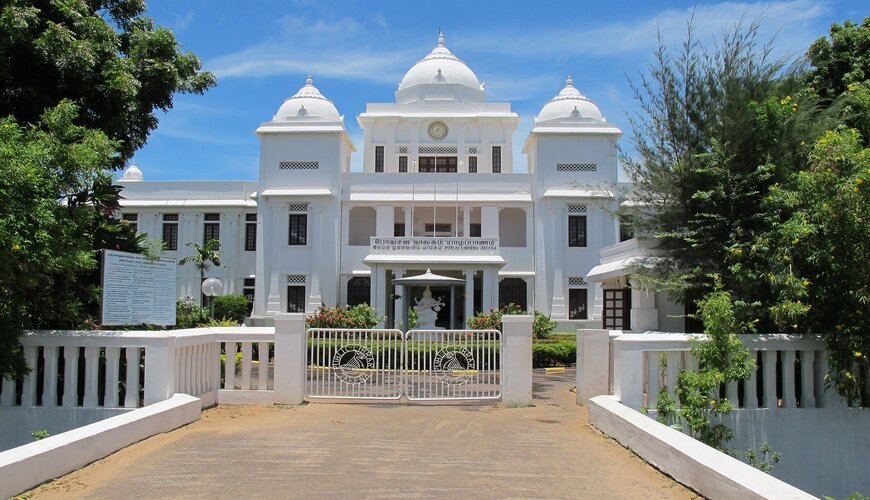 A city best known as the capital of the eponymous Jaffna Kingdom, which existed from early 13th till the first half of the 17th century AD, is one of the places you must visit if you are exploring the ancient roots of Sri Lankan culture.
Some of the oldest radiocarbon dated ceramics provide evidence of the existence of a city as far back as the 14th century BC. While archeological finds of 4th-century BC Roman coins and kohl make-up sticks similar to the ones used by Egyptians provide evidence of very active transoceanic trade.
And according to several hypotheses, this city on the northernmost corner of the island throughout history was one of the most important trading ports.
One of two must-visit places in Jaffna is Nallur Kandaswamy kovil. This temple is dedicated to Lord Murugan, a guardian deity of Sri Lanka.
Originally founded in 948 AD, the temple was destroyed and rebuilt four times.
The current structures date from 1734 AD. The second place is Nagadeepa Purana Vihara, one of the sixteen holiest Buddhist shrines in Sri Lanka.
According to ancient chronicles, it is a place that Gautama Buddha has visited five years after attaining enlightenment.
Kitulgala
A small town sprawling over the hills that surround the waters of the Kelani River, Kutilgala is the place to visit for every rafting and white water enthusiast.
White-water rafting over the many rapids of various levels is bound to make any adrenaline junkie's pulse race with excitement.
But, this town also offers some attractions for visitors more inclined toward less energetic activities.
The slow and serene stretch of the Kelani river was a set of the Academy-awarded 1957 epic war movie, The Bridge on the River Kwai. And the eponymous railway bridge was built and blown up on this stretch of the river.
Near Kitulgala is the Belilena cave, one of the most important archeological sites in Sri Lanka.
With various tools and materials, dating from some 32,000 years ago, found in the cave this is one of the oldest human settlements discovered on the island.
The month of August is the most popular month for visiting Sri Lanka. With the inter-monsoon period in full swing, the whole of the country is easily accessible to visitors.
And there is no better time of year to travel the whole island from one to the other end.
And to traverse Sri Lanka from the northern to the southern tip, book a Sri Lanka package with T2 Travels Sri Lanka to visit Sri Lanka in August.