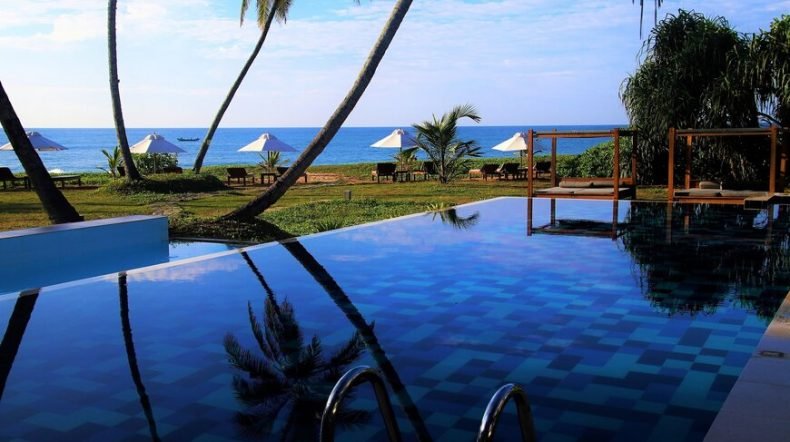 Planning vacation to Sri Lanka in December? December is one of the two coldest months in the northern hemisphere, but also the holiday period of western countries.
So why not take your jolly holiday spirit to a tropical paradise island of Sri Lanka.
With clear blue skies returning to south-western shores, and south-west monsoon ending, Sri Lanka's beaches are begging to be lively with tourists and holiday-makers, but still are not the bee-hive of activities such during the more popular month.
And this provides a unique opportunity to avoid the worst of the crowds, especially in a tourist destination as popular as Sri Lanka is.
December is the month of Christmas season, and spending your holiday on the island offers you a new and exotic experience of these festivities.
And we would like to present to you five best places to visit in Sri Lanka in December.
Sri Lanka Itinerary in December 2021
Dambulla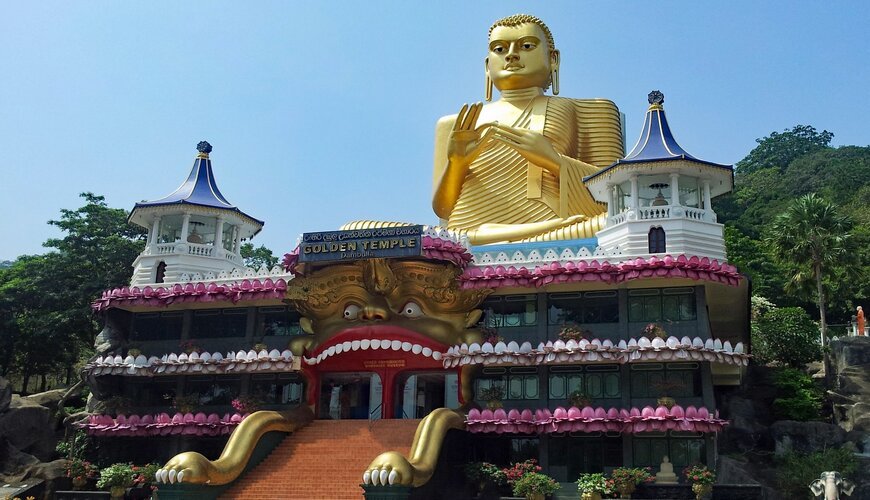 Dambulla is a city best known for the largest and astonishingly well-preserved cave temple complex, the Golden Temple of Dambulla.
A UNESCO World Heritage Site that started its life as a Buddhist temple in the first century BC.
It's spread through five caves that are world-famous for more than 2,100 square meters of religious paintings adorning its walls and ceilings.
It is also located in the center of the Cultural Triangle, area of Sri Lanka bordered by three ancient capitals of Sinhalese civilization, Anuradhapura, Polonnaruwa, and Kandy.
With some of the most impressive ancient ruins and cultural or religious monuments located around one and a half an hours drive from Dambulla, it is a perfect location for exploring the ancient roots of Sri Lanka in December.
Suggested Read: Sri Lanka Itinerary 1 Week: Exploring Sri Lanka in a Week
Adam's Peak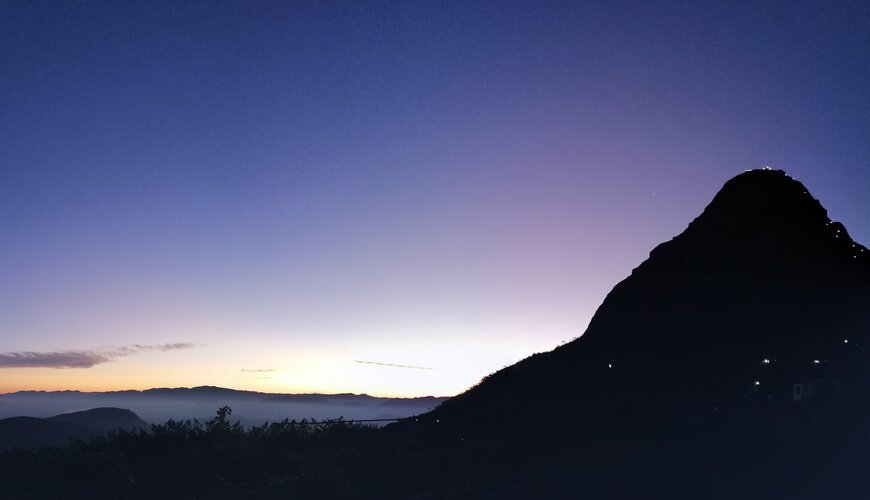 Adam's Peak is a 2,243 meters high mountain, most famous for Sri Pada, the sacred footprint. This rock formation is according to Buddhist tradition a footprint of Gautama Buddha.
It is a very important pilgrimage site, with pilgrimage season starting with the full moon in December. It is part of Peak Wilderness Sanctuary, which is a very popular trekking and ecotourism destination.
Close to it is also Horton Plains National Park, famous for its astonishingly deep precipice known as the World's End. So this is one best things to do in Sri Lanka in December.
Unawatuna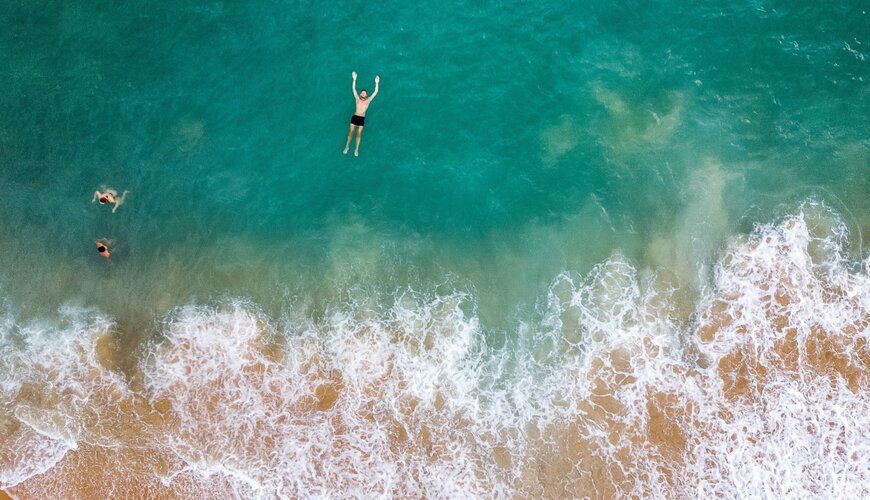 Unawatuna is a small beach town in the Galle district. Its golden sand beaches are bordered by lush green palm trees on one side, azure waters on the other, and clear blue skies above.
By many visitors, the beaches of Unawatuna are among the most beautiful in Sri Lanka.
Waters around this town are among the most popular for diving in Sri Lanka because of a nearby coral reefs and many historic shipwrecks in and around the Bay of Galle.
If you are looking for a more tranquil beach experience, the hidden Jungle Beach is a perfect place for you in December.
Unawatuna is just a few minute's drive away from the historic Galle Fort, thus exploring this UNESCO World Heritage Site is an opportunity if you get bored by beach activities.
So Unawatuna is the best beaches in Sri lanka in December.
Hikkaduwa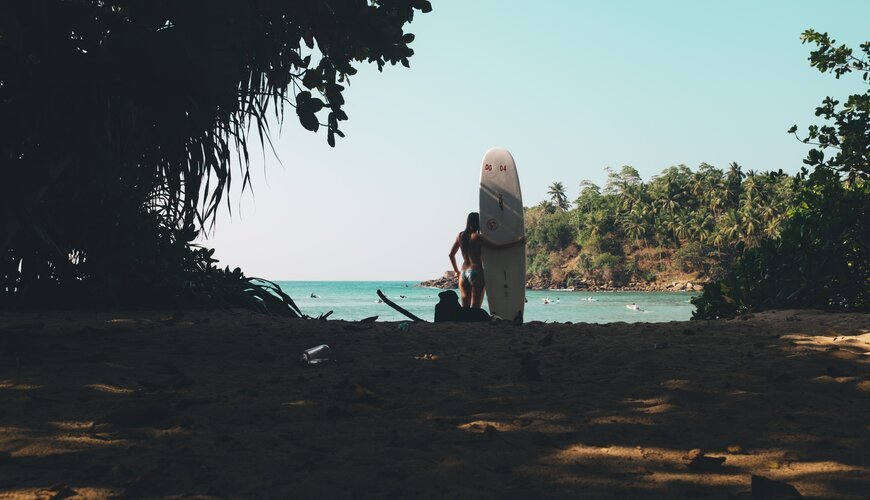 Hikkaduwa is a resort town on the southwestern coast of Sri Lanka popular for its beaches and restaurants. The nearby coral reef is a very popular snorkeling location and very rich sea life provides astonishing sights.
It is very popular as a surfing spot, particularly among novices due to consistent waves.
During December winds are perfect for more adrenaline-inducing beach activities, such as windsurfing and kitesurfing. So must include destination in your Sri Lanka tour in December.
Colombo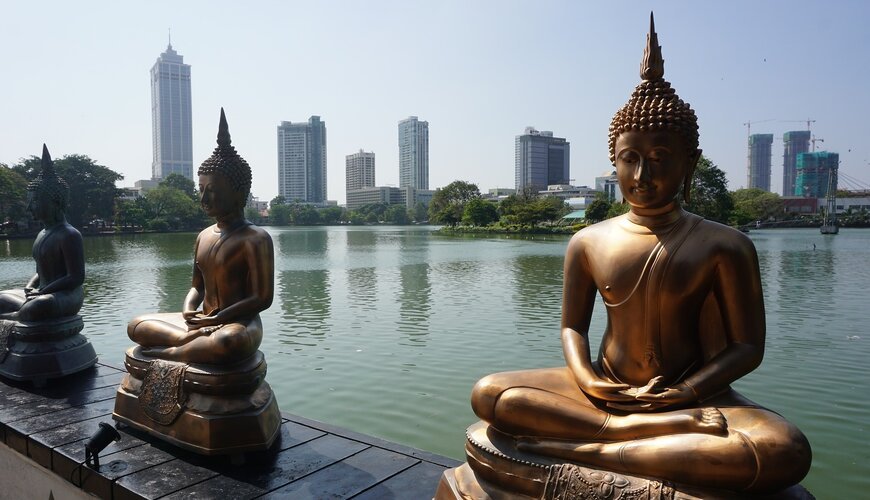 The largest city of Sri Lanka is known as one of the most humid places on the island.
But, December is the month with the lowest air humidity, and thus this month is a perfect time of year to explore its many sights. But also for enjoying its beaches and exploring its vibrant nightlife.
Two times during a year in Colombo is held the Colombo Shopping Festival, during April for Tamil New Year and during December for Christmas season.
Check our Sri Lanka 7 days tour package to include Colombo in your December visit.
It is the most exciting shopping festival in Sri Lanka, and if you are planning a Christmas and New Year's holiday in Sri Lanka, you should visit it.
Just north of Colombo is the city of Negombo. Also known as Little Rome, due to a large number of churches and a large Christian population.
Christmas and New Year season in it are filled with a mixture of western and local traditions, giving your December holiday in Sri Lanka a special flavor you will enjoy.
December marks the end of the south-west monsoon season and the beginning of the tourist season in Sri Lanka.
With the crowds not getting as big as during the peak season it is a great opportunity for a savvy traveler to avoid them and properly experience this magnificent country.
To spend an exotic Christmas and New Year's holiday on the most magical island in the Indian Ocean, book a Sri Lanka tour package with T2 Travels Sri Lanka.