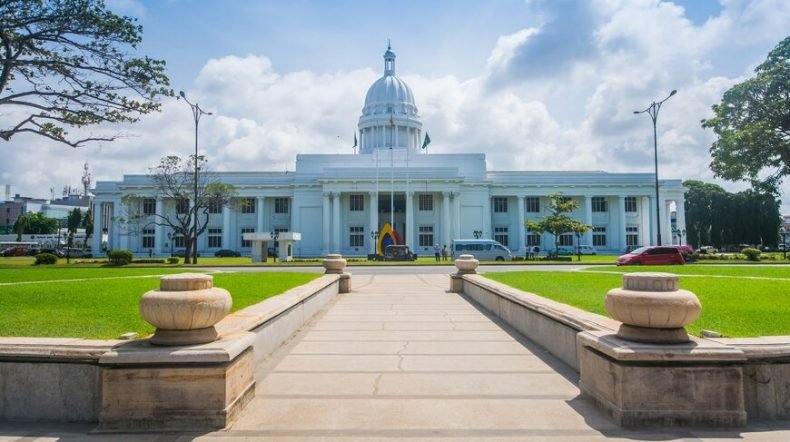 If you are planning on a short holiday then look no further than the Sri Lanka itinerary 1 week. T2 Travels Sri Lanka give you travel tips and an itinerary to optimise your short visit to give you the best experience ever!
A trip to Sri Lanka is a mishmash of experiences. From history, culture, wildlife, adrenaline-pumping adventure to amazing beaches the list is endless.
To make the most of your trip and create lasting memories you need to plan and organize your trip accordingly.
A seasoned traveller will tell you that there's no such thing as a perfect trip since you can always encounter hiccups on the way but that's exactly why we at T2 Travels Sri Lanka are ready to help!
Make a plan
You have chosen one of the best destinations in South Asia to spend your holiday and it will no doubt be a memorable one. If you plan to spend one week in Sri Lanka then work on your budget.
Sri Lanka works well for budget travellers since there's plenty of ways to cut down. But if you can afford a decent holiday then there's much you can do without a second thought.
Visa
You need a visa to enter Sri Lanka. For short stays, a visa can be obtained via the Electronic Travel Authority (ETA).
A tourist visa is generally granted for 30 days and you can extend the number of days during your stay. In case the ETA does not function, you can obtain a visa from the Sri Lanka High Commission in your country.
Passport
Your passport must be valid for at least six months from the date of entry to the country.
Book your air ticket
The type of flight you take depends on the country you are travelling from. You can book a direct or a transit depending on the departure location.
Various budget airlines travel to Sri Lanka. The country has two airports and the principal one is the BIA, located in Katunayake.
Currency
The currency used is the Sri Lankan Rupee (LKR).
Accommodation
Sri Lanka is a touristic country therefore you can expect hotels to suit a variety of budgets.
Getting around
Once you arrive in Sri Lanka, it's easy to find ways to travel. You can get around on public transport (bus and train), which is the cheapest.
However, if you have only 1 week in Sri Lanka, then it's recommended to use private cars to get the maximum results on your trip.
Without further adieu let's get to our Sri Lanka itinerary 1 week!
Sri Lanka Itinerary 1 Week Summary
Day 1 – Sigiriya
Day 2 – Kandy
Day 3 – Nuwara Eliya
Day 4 – Ella
Day 5 – Bentota
Day 6 & 7 – Colombo
Day 1 – Sigiriya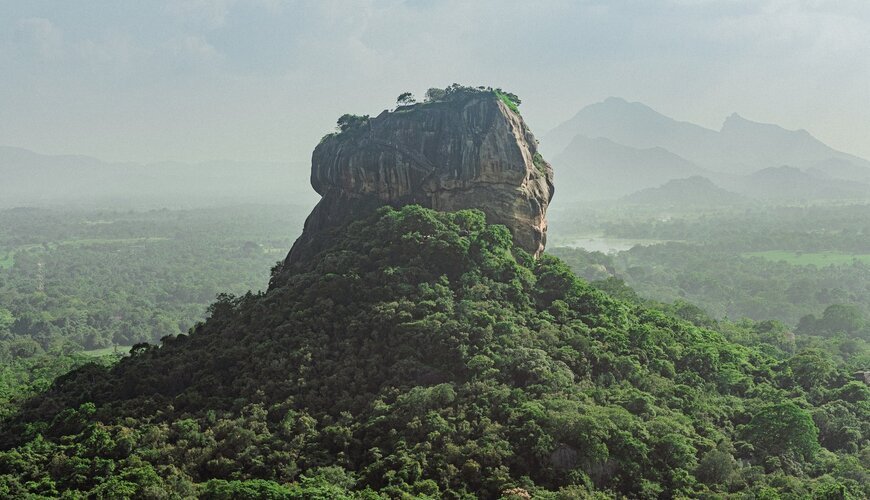 Once you arrive in Colombo, a 3-hour drive will take you to Sigiriya. To get a fresh start its best to arrive the day before evening or early morning so that you can take a nice nap before starting to explore.
Sigiriya is an ancient rock fortress and palace that has been designated as a UNESCO World Heritage Site. It is locally referred to as the eighth world wonder, which many people agree to after their visit.
It is much more than the large rock you see in pictures and a must-see during your visit to Sri Lanka. Soaring at a height of 200 meters Sigiriya or Lion Rock is one of Sri Lanka's remarkable natural landmarks. The rock fortress and palace by King Kashyapa was built in 5 AD.
The Rock was transformed into a form of a lion and today only the artfully sculpted paws can be seen. Back then King Kashyapa's palace among the clouds would have been a spectacular sight without a doubt.
Even today the remains are awe-inspiring and it is truly a construction marvel and an architectural masterpiece beyond words.
Discover Sigiriya
Start by purchasing an entrance ticket. The ticket counter closes by 5 pm so make sure to go before that. The entrance ticket includes a tour of the Sigiriya Museum.
The museum is located outside the main entrance and the best time to go there is before you start climbing.
You get interesting details of the fortress as well as a variety of photographs of Sigiriya. Try to avoid travelling on weekends and public holidays since it's pretty crowded then.
To explore Sigirya, it will take up to 2 – 3 hours. The vertical climb of more than 1200 steps can be challenging but it's not impossible.
The climb takes up to 45 minutes and the best time to go is in the late afternoon around 3.30 pm. Avoid climbing during the afternoon by all means unless you want to be hot, sweaty, and tired after the climb.
Suggested Read: Sri Lanka Holiday Packages from South Africa
Day 2 – Kandy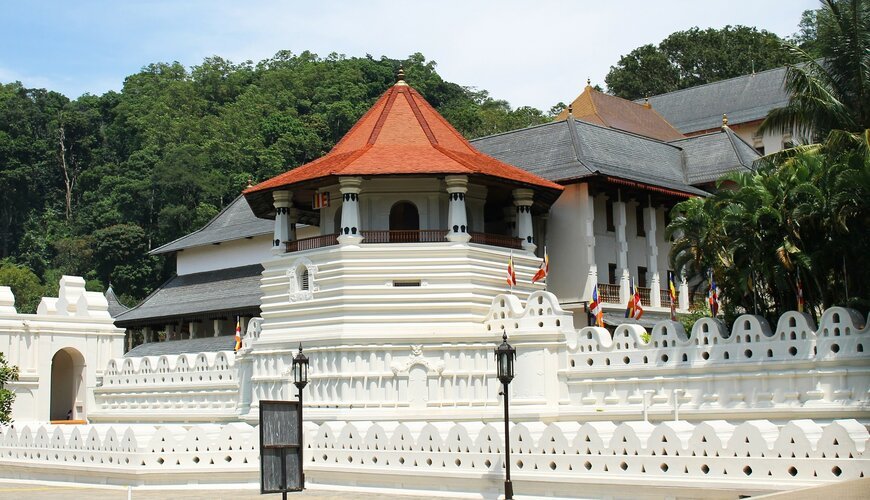 Kandy is the second-largest city in Sri Lanka. It was the last ancient capital city of the country too. A 2.5-hour drive from Sigiriya will take you to the beautiful city of Kandy.
Surrounded by natural beauty, Kandy is one of the best places to explore religious sites, colonial architecture, historical monuments, and emerald mountains enveloped in lush tea plantations.
There is a list of things to do in Kandy and you can easily complete them within one day if you plan your day properly. Our guides at T2 Travels Sri Lanka will help you make the most of your time in Kandy.
Visit the Dalada Maligawa (Temple of the Tooth)
The Temple of the Tooth Relic is one of the most revered Buddhist temples that house the tooth relic of Lord Buddha.
It was considered the duty of the ruling king to safeguard the relic and it is said that those who held the relic have the right to rein the country. Take your time to explore the temple.
The sacred shrine room that holds the tooth relic is kept under lock and guarded. The room is opened at 5.30 am, 9.30 am and 6.30 pm for prayers and offering.
The relics are safely confined into golden caskets and you cannot see the relics.
Tip –The temple has a strict dress code so make sure to dress to cover your shoulders and knees. Footwear needs to be removed before entering so wear a pair that is easy to remove.
Peradeniya Botanical Garden
The Peradeniya Botanical Garden is one of the top places to visit in Kandy. Built exclusively for the royal family back in the day, it was later converted to a public park.
Built on 147 acres of sprawling grounds it is home to coconut palms, rubber trees, and orchid patches as well as another variety of plants.
You need to purchase an entry ticket and the garden is open from 7.30 am – 5.00 pm.
Bahirawakanda Vihara Buddha Statue
Bahirawakanda Viharaya with a massive Buddha statue is located 2km away from the Temple of the Tooth. The statue, which is 88meteres high, is one of the biggest Buddha statues in Sri Lanka.
The Buddhist temple, which is located along with the Buddha statue on the hilltop of Bahirawakanda, offers unbeatable views across the city of Kandy.
Stroll along the Kandy Lake
Take a nice walk along the iconic Kandy Lake that flows in the heart of the city. It is a man-made lake built during the 18th century by King Sri Wickrama Rajasinghe, the last ruler of Sri Lanka.
Suggested Read: Sri Lanka Itinerary 4 Weeks: Spend 1 Month in Sri Lanka
Day 3 – Nuwara Eliya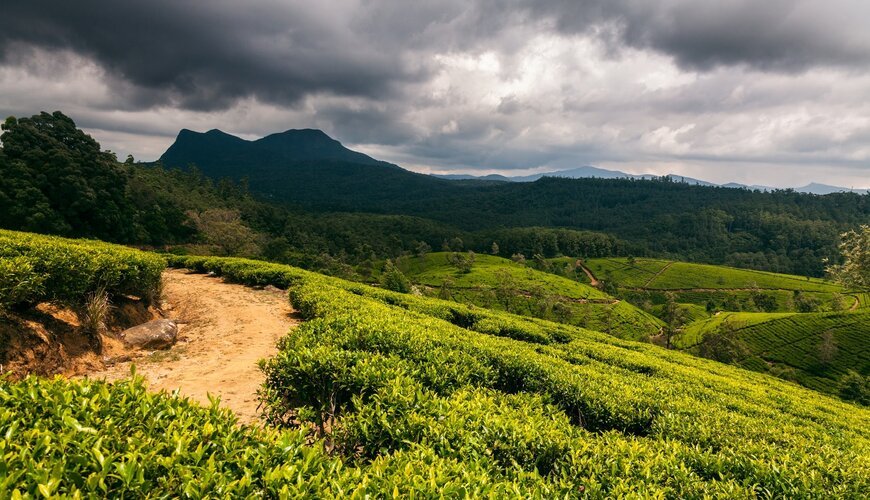 Your next stop in the Sri Lanka itinerary 1 week is Nuwara Eliya, another treasure in Sri Lanka's tour map. When you are travelling from Kandy to Nuwara Eliya, many people recommend the scenic train ride between the two cities.
Considered one of the most scenic routes in the world, if you want to try something different opt for a train ride but if you are on a tight schedule, use a private car for your trip.
About Nuwara Eliya
The comforting atmosphere and the lush green mountains attract thousands of local and foreign visitors to Nuwara Eliya.
Aptly referred to as 'Little England' due to its cold climate, its one of the best tourist hubs in Sri Lanka's hill country.
Nuwara Eliya is a mishmash of serenity and adventure, it all depends on what you are looking for.
Chase Waterfalls
You find plenty of beautiful waterfalls in and around this scenic highland so make sure you visit at least one of them during your journey. Lover's Leap, Devon Falls, Glen Falls, and St Clair's waterfall are some of the noteworthy ones.
Visit a tea plantation
Take a tour of a tea plantation and find out the process of brewing the famous Ceylon Tea. You will be served freshly brewed tea and it'll be a very educational tour for kids.
Suggested Read: Sri Lanka In August: 5 Best Places To Visit
Day 4 – Ella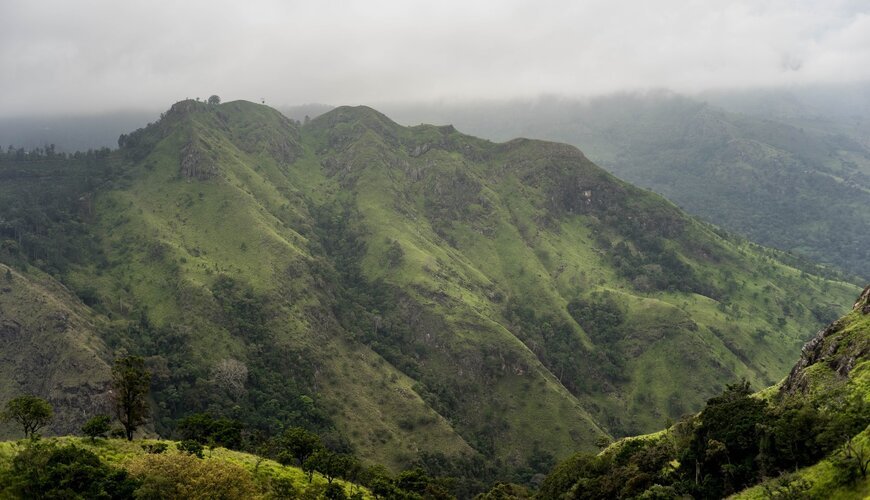 Ella is a quaint village within a short drive from Nuwara Eliya. The atmosphere of Ella is identical to Nuwara Eliya.
However you will realise it's a bit more exciting in this little hamlet that disguises to be calm and quiet but in reality, it is a fun, exciting and adventurous place to stay.
Over the years Ella has become a backpacker magnet. Similar to other backpacker towns in Asia, Ella has developed a strong vibe for like-minded budget travellers.
Suggested Read: Sri Lanka Holiday Packages from Australia
Day 5 – Bentota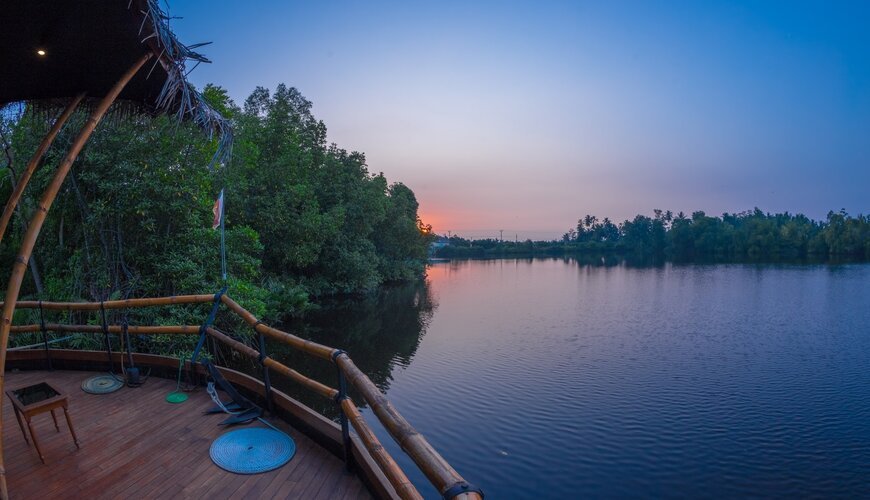 Bentota is going to be a refreshing change after two days in the central highlands. You can access Bentota within a four-hour drive from Ella.
The Bentota beach is a magnificent holiday playground making it ideal for those who enjoy a coastal vacation.
Bentota is the ideal resort town with many luxury villas, hotels as well as budget-friendly accommodation. One thing's for sure – beach bums are going to love it here!
Things to do in Bentota
Since Bentota is a resort town, one of the best things to do is soak up the sun and enjoy time on the beach. But if you love to explore then here are a few things you can do while you are there.
Personally, we love to bask under the sun with sand at our feet while sipping coconutty cocktails!
River safari
A river safari in Bentota will give you a chance to take a look into Sri Lanka's wilderness. You can hop on board a small boat and sail with an experienced boatman.
Surrounded lush mangroves and vibrant birds perched on trees, it's a place ideal for wildlife enthusiasts. You will be able to see the ancient Buddhist temple Wanawasala during the trip.
Visit the Beruwala harbour
This is something kids and adults can enjoy together. The best tile to visit the Beruwelaharbour is early morning when you see the boats coming to shore filled with the day's catch.
This is the place to buy yummy fresh fish right off the hook!
Visit a turtle hatchery
The southwest coast of Sri Lanka has several turtle hatcheries and conservation centres. Different species of sea turtles use the island's beaches as breeding grounds.
The conservations projects that were started to save the newborn turtles are open to the public to see.
These hatcheries are found on the main road leading to Kosgoda, Ahungalla, Bentota and Induruwa from Bentota.
Sri Lanka's southwest coast is home to several turtle hatcheries and conservation projects. Most of these are focused on saving the endangered marine turtles that come to the Lankan shores.
Sri Lanka's beaches are favoured breeding spots for marine turtles. From Bentota, you can travel towards Induruwa, Kosgoda, Ahungalla, and Unawatuna where you get several hatcheries.
Get blessed at the Galpatha Temple
Originally built during the 12th century, the temple was destroyed by the Dutch in the 16th century and subsequently rebuilt.
The Galpatha Temple is famous since it houses the tooth relic of the 3rd disciple of Buddha. The tooth relic is buried deep in a stupa.
The main building of the temple has several brightly coloured statues and images related to Buddhism. There is a massive bell near the entrance with ancient inscriptions.
This is an interesting historical monument that you can easily travel from Bentota.
Suggested Read: Sri Lanka In March: 5 Best Places To Visit
Day 6 & 7 – Colombo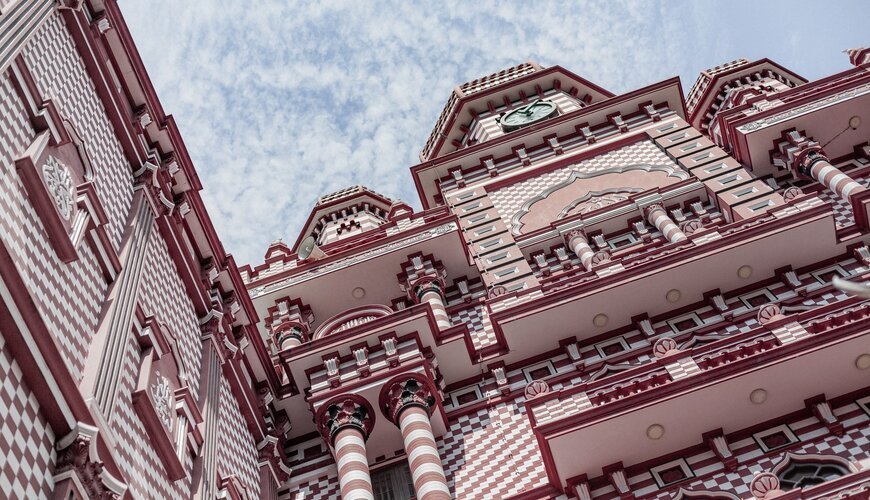 A two-hour drive on the southern expressway will bring you back to Colombo from Bentota.
On your final days of the Sri Lanka itinerary 1 week, we take you to the commercial hub of Sri Lanka – Colombo! The phrase 'commercial hub' may not sound very touristic however; Colombo is not your typical business city.
Colombo does have its hustle and bustle but it's a mash-up of rich culture, tradition, and colonial features. Hidden among the skyscrapers, hip restaurants, and everything modern – are the real gems of Colombo.
Things to do during your two days in Colombo!
Independence Square
Located in the heart Colombo, Independence Square is a massive open hall built to celebrate independence from the British colonies in 1948. The square is surrounded by a huge garden with grassland and trees blooming with flowers.
Walkthrough the Pettah market
If you have a taste for colonial architecture or shopping at a bargain then you will love the Pettah market. The Dutch Period Museum and Wolvendaal Church are inspired by a colonial architecture while Jami- Ul- Alfar Mosque has a touch of Indian architecture.
This is a great place to get small souvenirs to take back home at a good bargain.
Take a tuk-tuk ride
A trip to Colombo is incomplete without a tuk-tuk ride! It gets pretty tiring to walk around Colombo due to the heat and tuk-tuks are your best option. There's nothing 'cooler' than the feeling you get when whooshing past the streets of Colombo on a brightly coloured tuk-tuk blasting music.
One of the main modes of transport for both locals and foreigners tuk-tuks are a great way to get around.
When the Sri Lanka itinerary 1 week comes to an end you will surely want to come back for more.
T2 Travels Sri Lanka offer customized Sri Lanka packages to suit your budget and requirement so drop us a message to get more info!