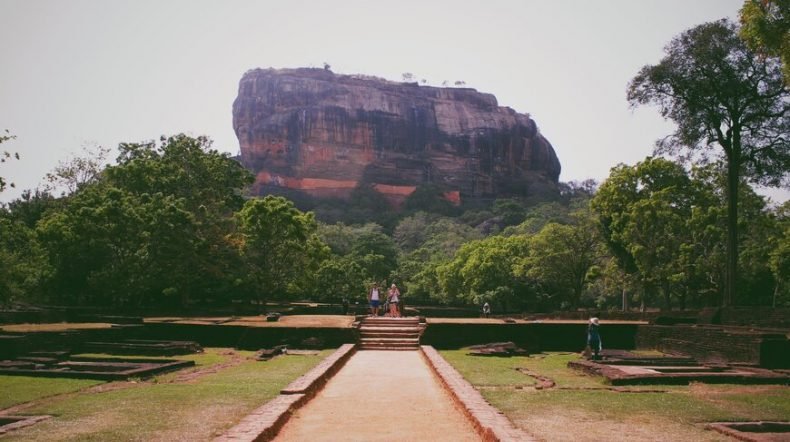 Visiting Sri Lanka in November? November is one of the two rainiest months in Sri Lanka.
Consequently, it is a month with the lowest tourist crowds and presents a great opportunity of visiting some of the most popular places on the island. And any potential visitor should have in mind that November rains in Sri Lanka most likely are not what they would expect them to be.
Most of the people when thinking about rainy November have in mind a picture of steel gray skies and bare tree branches violently shaken by cold winds.
But, Sri Lanka is a tropical island. On it, rainy November means frequent late afternoon showers. While the central and southwestern parts of the country experience on average 6-7 hours of sunlight per day.
In other words, 6-7 hours of clear, blue skies during the daylight.
Thus, November is a time of the year when you can visit this beautiful country, and we would like to present to you 5 best places to go in Sri Lanka in November.
Sri Lanka Itinerary in November 2021
Kandy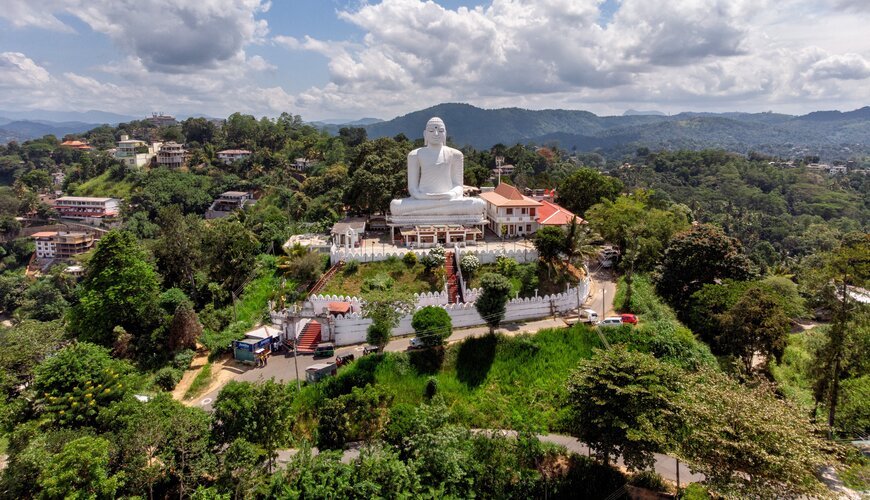 Kandy is a former capital of the last Sinhalese kingdom, and today it is the second-most populous city of the island.
It is home to the Temple of the Sacred Tooth Relic, where is kept a sacred relic of Buddha's tooth, which makes this temple one of the most sacred Buddhist places in the world.
Kandy is also a city of museums. Most popular, and most fascinating is the World Buddhist Museum, where you can see and learn a lot about the history of Buddhism and its expansion around the world.
With Sri Lanka being the fourth tea producer in the world, it is only natural to have a museum dedicated to this beverage and plant from which it is made. And one such is the Ceylon Tea Museum.
Suggested Read: Sri Lanka Holiday Packages from South Africa
Colombo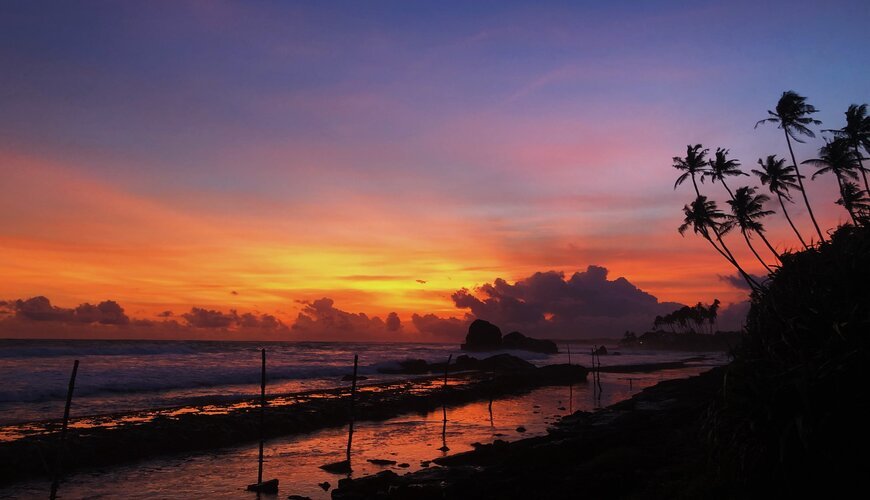 Colombo is the largest city in Sri Lanka. It's a multicultural and diverse city, thus it has many different attractions. If you wish to learn about the history of this country, probably the best place is the National Museum.
One of the most prized artifacts in the museum's collection is crown jewels and the golden throne of the last Kandian king, and most of the museum's halls are organized chronologically, thus allowing you to easily explore Sri Lankan history from prehistoric times to present day.
Near Colombo is Kelaniya Raja Maha Vihara. According to Buddhist legend, the temple was built on the place that Buddha visited on his third visit to Sri Lanka eight years after attaining enlightenment, which places its beginnings to 6th century BC.
Suggested Read: Sri Lanka Tour Packages from Dubai
Anuradhapura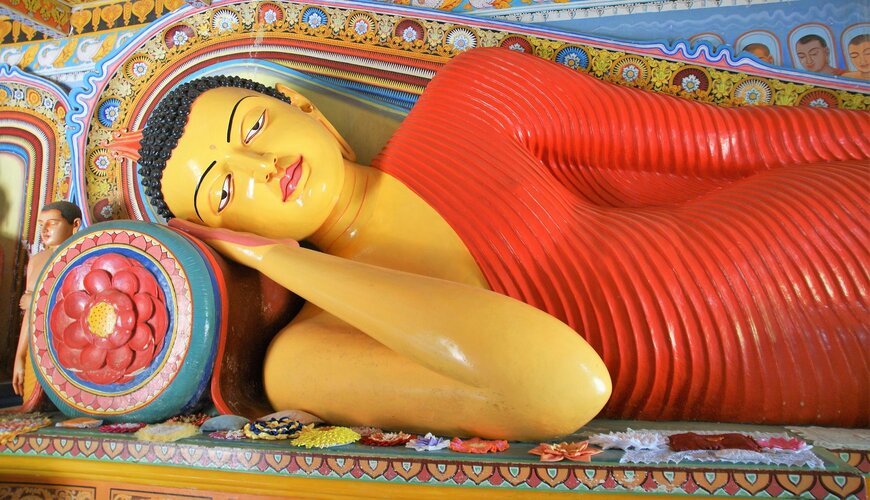 Anuradhapura is the oldest of the three most important capitals of ancient Sinhalese kingdoms. According to historical records, it was founded in the 5th century BC.
But, the archeological data show that it is at least five centuries older, which makes it one of the oldest continually inhabited cities in the world and today it is a UNESCO World Heritage Site.
After the fall of the Anuradhapura Kingdom in the 11th century AD, this ancient city continued to be a place of worship and pilgrimage due to many important sacred sites of Buddhism located here.
Among the holy sites stand out Eight Great Places of Veneration, Atamasthana.
These are the eight places Buddha has visited in Sri Lanka during his travels. And among them, the most breathtaking is Jaya Sri Maha Bodhi.
It is a sacred fig tree, planted in 288BC from a branch of the tree under which Buddha has achieved enlightenment. And this fact makes it the oldest still living tree, planted by men, with a known date of planting.
Suggested Read: Sri Lanka Tour Packages from Bangladesh
Galle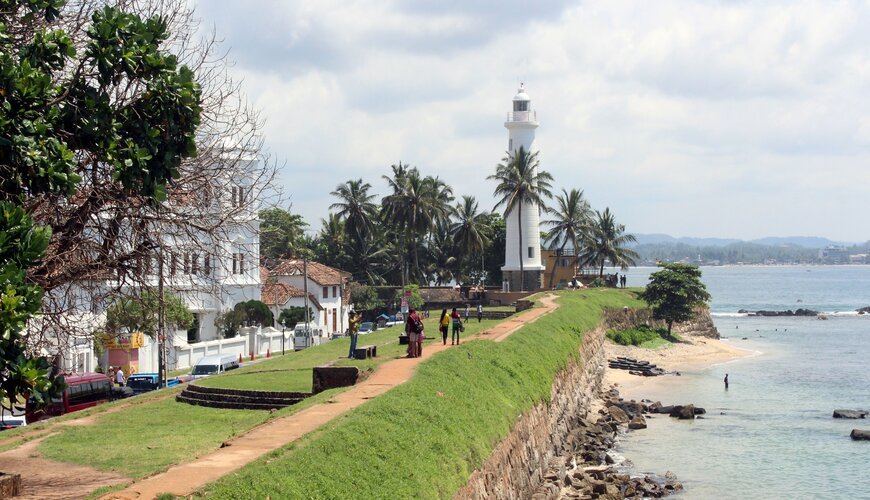 According to a hypothesis, Galle may be the ancient port-city of Tarshish, a faraway port from which King Solomon traded spices, peacocks, ivory and metals.
With the export of cinnamon from Sri Lanka going back as far as the 15th century BC and Galle being surrounded by a natural harbor, it is not a far-fetched idea that this could be true.
The modern history of Galle starts in the 16th century AD when Portuguese have erected a fort on the shore of Galle Bay.
In the 17th century AD, this fort was captured by Dutch and consequently expanded to what is today known as the Galle Fort.
This fort is today a UNESCO World Heritage Site and considered to be the largest well-preserved fortress built by European colonists in Asia.
The architecture of buildings is one of the best examples of the colonial period in Sri Lanka and authentically restored and preserved buildings host many significant cultural institutions.
Such as the National Maritime Museum in what was a former warehouse.
Suggested Read: Sri Lanka In October: 5 Best Places To Visit
Dikwella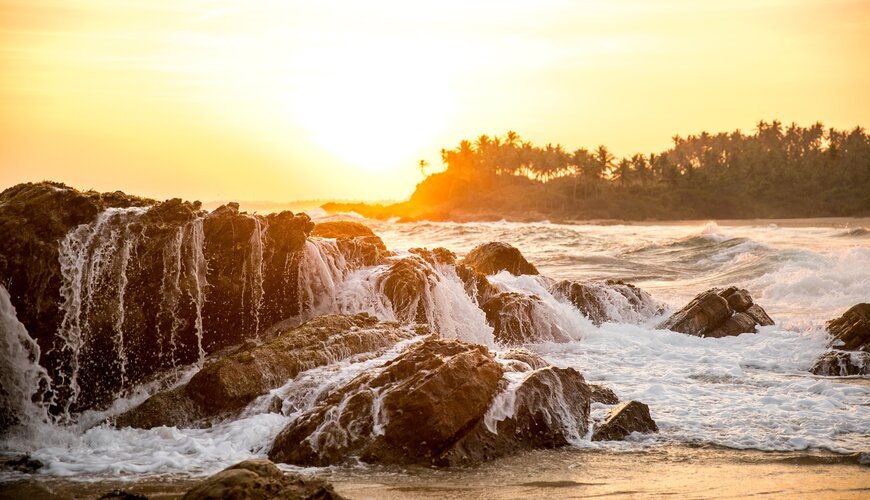 Dikwella is one of the small southern coastal towns off of the beaten paths. But, has long golden sand beaches which are among the most beautiful and unspoiled by civilization in Sri Lanka.
Lined by lush green coconut trees and hip beach bars and restaurants, these beaches are some of the most enjoyable and most relaxing on the island.
It is also known as the locations of Wewrunkannala Buduraja Maha Viharaya, a Buddhist temple with a 50 meters high seated Buddha statue, the tallest in Sri Lanka.
November is the second month of the inter-monsoon period and is one of the two most rainy months in Sri Lanka.
Because of that and the fact that in most of the countries of the world November is a very uncommon month for vacations, it is a quiet month for tourism in this country.
But, Sri Lanka is a tropical country, thus November rains are much different from those one might experience in Northern Europe, for example. So, one should not worry too much about them.
All of this means that crowds are much smaller at popular tourist places, allowing you to explore Sri Lanka much more comfortably. But also at much lower prices.
To visit Sri Lanka in November and explore it and its culture book a Sri Lanka tours with T2 Travels Sri Lanka.