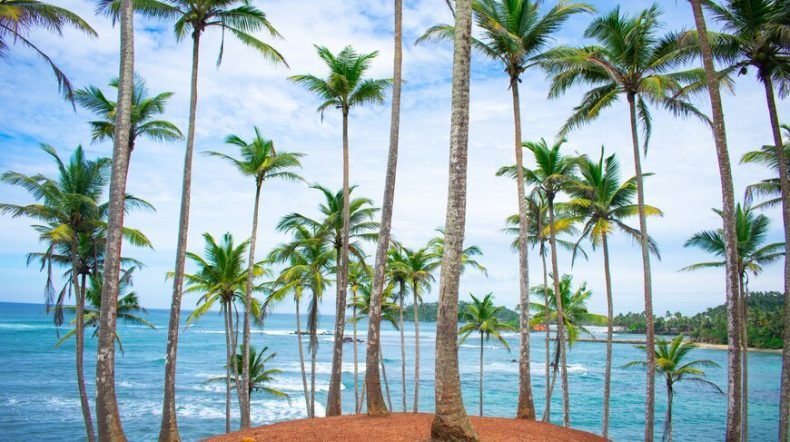 Planning to visit Sri Lanka in September? Ancient ruins, rich wildlife, stunningly beautiful beaches, and welcoming people is what makes Sri Lanka one of the best travel destinations in the world.
Exploring its awe-inspiring sights is one of those things which must find a place on anyone's bucket list.
If you plan to visit new places and meet new cultures in September 2020, you should do so in Sri Lanka, and this is a list of five best places to visit in Sri Lanka in September.
Sri Lanka in September 2021 Itinerary Idea
Unawatuna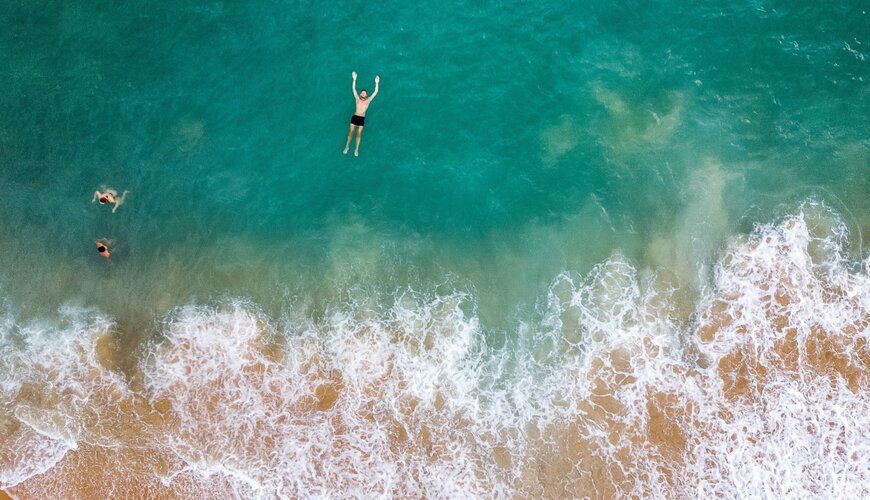 Unawatuna is a coastal town in the south of Sri Lanka that is very popular among visitors and locals alike. Its many attractions makes it a perfect spot for any type of beach holiday.
Its eponymous Unawatuna beach is regarded as one of the best beaches in Sri Lanka. Lined with palm trees and with many bars and restaurants it is a great place for a lazy day at the beach.
And if you are more interested in a bit of a peaceful and quiet day at the beach, secluded Jungle Beach is a perfect spot.
But Unawatuna is also a popular surfing spot, and due to many coral reefs and shipwrecks in the waters that surround it a very popular scuba diving location.
Suggested Tour: 8 Days Sri Lanka Tour Packages
Pinnawala Elephant Orphanage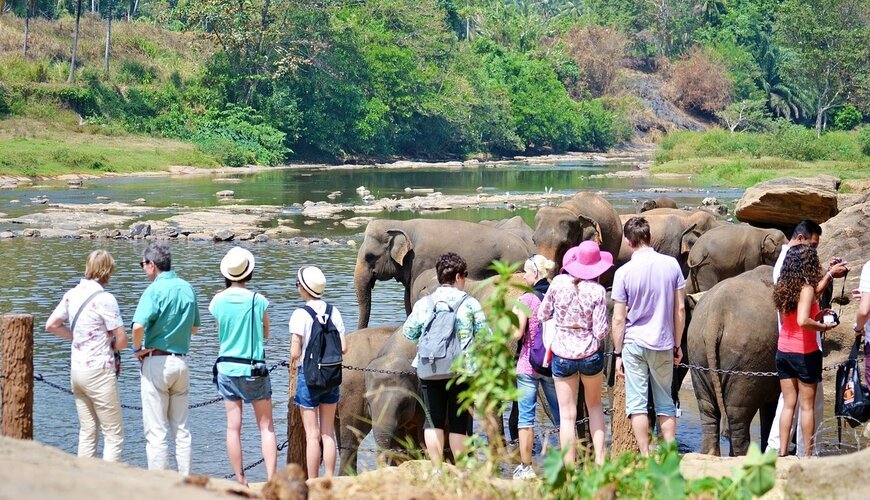 This is one of the must things to do in Sri Lanka in September, Sprawling across 10 hectares of former coconut plantation, this sanctuary and nursery for wild elephants has become synonymous with Sri Lankan elephants.
Founded as a nursery and sanctuary for lost and injured elephants in 1974, today has a quite successful breeding program.
With the destruction of many habitats, due to natural causes or human activity, the importance of this and similar facilities is only growing.
The visitor to Pinnawala Elephant Orphanage have the opportunity to get very close to elephants, and twice a day see them being herded to nearby Maha Oya river for a bath. And the prime attraction is baby elephants that merrily run around the grown-up ones.
Suggested Read: Sri Lanka Tour Packages From Oman
Wilpattu National Park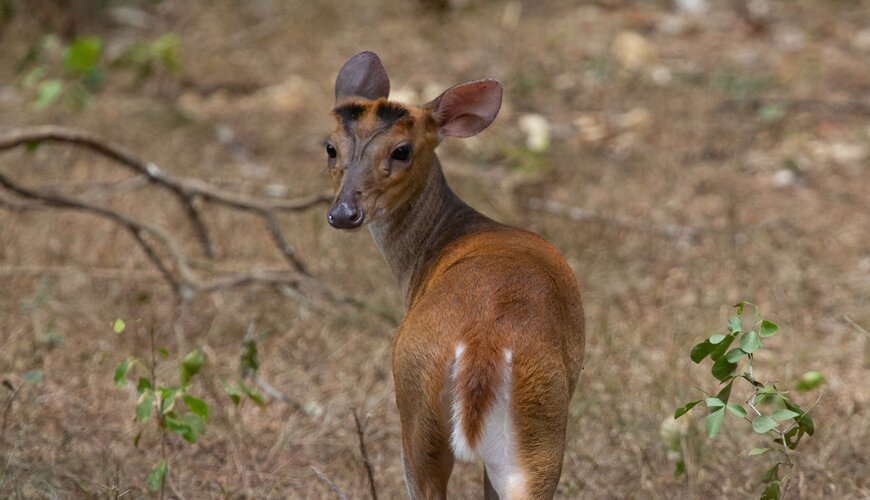 Wilpattu National Park is one of the two oldest and covering 1,300 square kilometers the largest national park in Sri Lanka.
It owes its name to a large number of semi-permanent natural lakes, sand-rimmed depressions and water basins in which the rainfall accumulates during the monsoon season.
It is world-renowned for its population of leopards, but also many other examples of wildlife.
Among the most popular animals that can be seen in Wilpattu are wild Sri Lankan elephants, leopards, sloth bears, water buffalo, sambhur and spotted deer.
Wilpattu is also a popular bird-watching spot, with a painted stork, Sri Lankan junglefowl, kites buzzard, black-headed ibis, and purple heron being the most popular sight.
Many of the animals present in the national park are identified as threatened species, thus its existence is of a great significance for their protection and preservation.
Suggested Read: Sri Lanka In November: 5 Best Places To Visit
Matara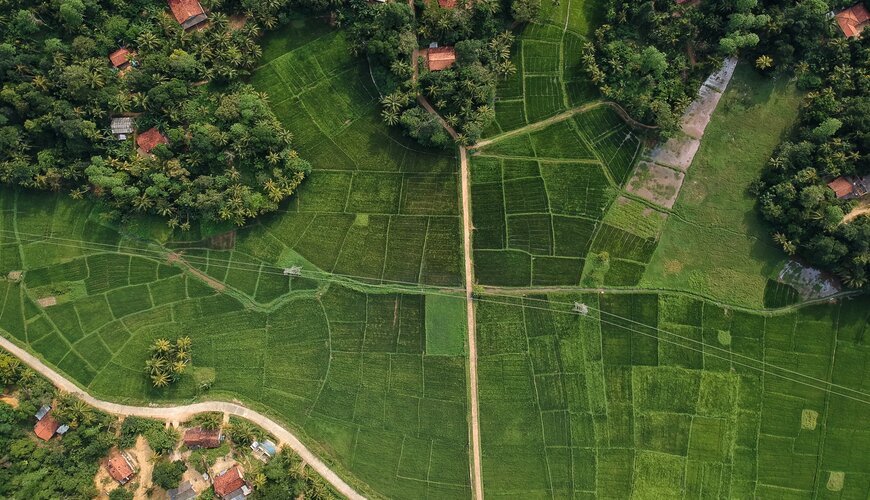 This coastal city is one of the most popular surfing spots in Sri Lanka, and due to very consistent waves one of the places where you can learn to surf.
But its main attractions are cultural and historical monuments and rich street-life, that gives a fascinating view of Sri Lankan past and present.
Most popular sights of the city are Matara Fort and Star Fort. Matara Fort was originally built by Portuguese in 1560 and expanded and further fortified by Dutch in the 1640s.
During the British colonial rule, most of the fort's ramparts were demolished and today only eastern rampart remains standing.
The Star Fort is a smaller fortress constructed across the Nilwala river from Matara Fort by Dutch in 1706 and is the only example of a moated fortress in Sri Lanka.
Having an uncharacteristic 6-pointed star shape gave it its moniker of Star Fort.
Suggested Read: Sri Lanka Tour Packages from Bangladesh
Nilaveli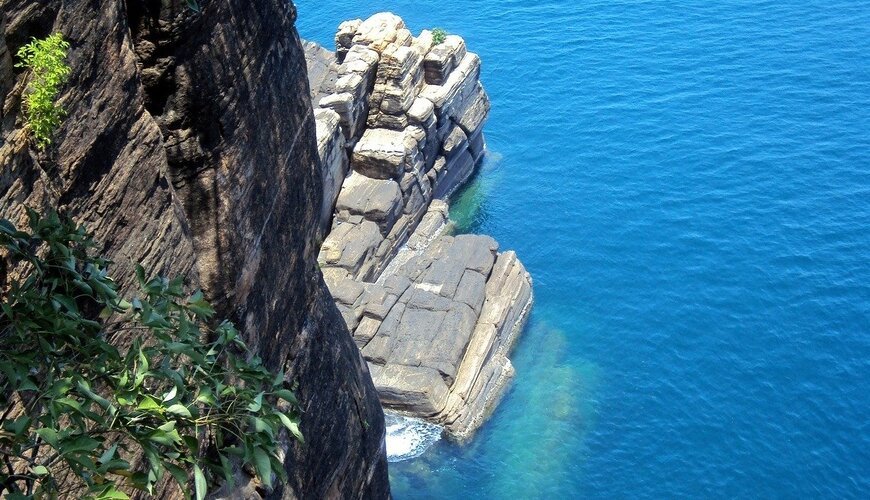 With arguably some of the most beautiful beaches in the whole of Sri Lanka, Nilaveli is one of the most popular beach towns on the eastern coast of the island.
And its white sand beaches and crystal clear waters are truly a sight to behold. So this is one of best beaches in Sri Lanka in September to visit.
One of the most popular attractions of Nilaveli is boat trips to Pigeon Island National Park.
Owning its name to a thriving colony of rock pigeon, this island is a protected area due to a coral reef that surrounds it.
This coral reef is one of the most beautiful in Sri Lanka and snorkeling is a very popular activity for visitors.
Because of the shallow warm waters, juvenile blacktip reef sharks can be seen here along with many species of turtles.
Nilaveli is also a great place for exploring historical and religious monuments of the surrounding area.
The most notable historical site must be Velgam Vehera, a Buddhist temple built in the first half of the 3rd century BC.
Another notable is the Koneswaram Temple, a Hindu temple originally established in 235 BC, but mentioned as a shrine in the 4th century BC epics Mahabharata and Ramayana, through history has been destroyed and rebuilt several times.
The last destruction occurred in 1640, by Portuguese, and current Kovil was built near the site of Gokanna Vihara, the ancient Buddhist temple that was also destroyed in 1640.
Sri Lanka is a country with roots that disappear far away in the mists of ages and legends. And to get to know it you must not limit yourself to spending time in one place, you have to travel it.
From awe-inspiring ruins of the ancient civilizations, stunningly beautiful nature and wildlife, to modern bustling city life, Sri Lanka has something to offer to any type of traveler.
And to get a piece of this paradise-like island Sri Lanka in September, book a Sri Lanka tour package with T2 Travels Sri Lanka.